Machu Picchu is one of the new seven wonders of the world and a line to tick from every wanderer's bucket list. However, you will probably know already than the tickets are not exactly low cost. Neither is the most common way to arrive there: the train. Luckily for us, there are a bunch of alternatives we can explore to reduce the overall cost of the experience. They range from taking a combination of buses and hiking, to planning a few days trek. All of them have been compiled in this Cheap and Self-Organised Visit to Machu Picchu Guide.
The basics of our self-organised visit to Machu Picchu:
Duration: 2 days
Date of travel: from June the 26th to June the 27th, 2019
Number of travellers: two people
Our approach: Salkantay Trek to Machu Picchu (5d/4n trekking experience)
In this post you will find all the information you will need to prepare a cheap and self-organised visit to Machu Picchu, without the need to rely on a travel agency. We will cover which type of tickets to Machu Picchu are available and how to get them, how to arrive to Aguascalientes and to Machu Picchu and other utilities such as whether it is necessary to have a guide, the regulations you will need to comply with once inside the ruins or weather conditions.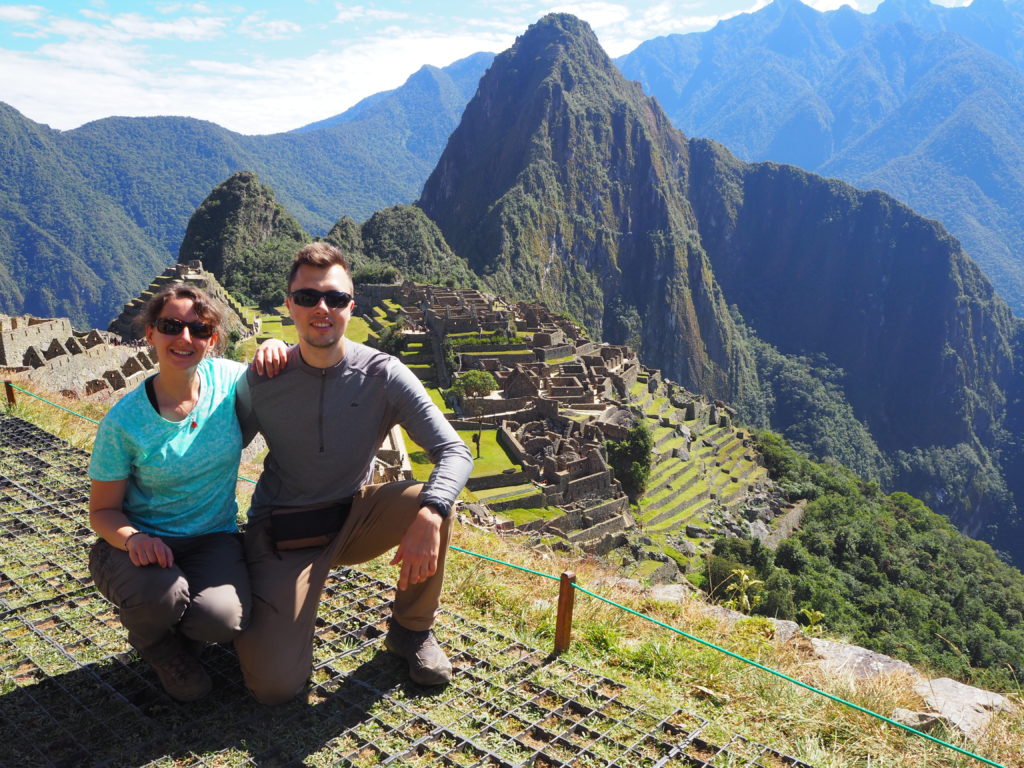 1. A self-organised visit to Machu Picchu
Machu Picchu is a 15th-century Inca citadel, the most famous icon of Inca civilisation. The Incas built it around 1450 but abandoned it a century later at the time of the Spanish conquest. Although known locally, it was not known to the Spanish during the colonial period and remained unknown to the outside world until 1911, when American historian Hiram Bingham brought it to international attention.
Now it is also one of the better-conserved ruins from ancient civilisations, and therefore, one of the greatest tourist attractions of the whole world. It currently receives about 2,500 visitors per day, more than half a million each year. This high amount of tourists has motivated the enforcement of most recent regulations in order to ensure conservation and sustainability.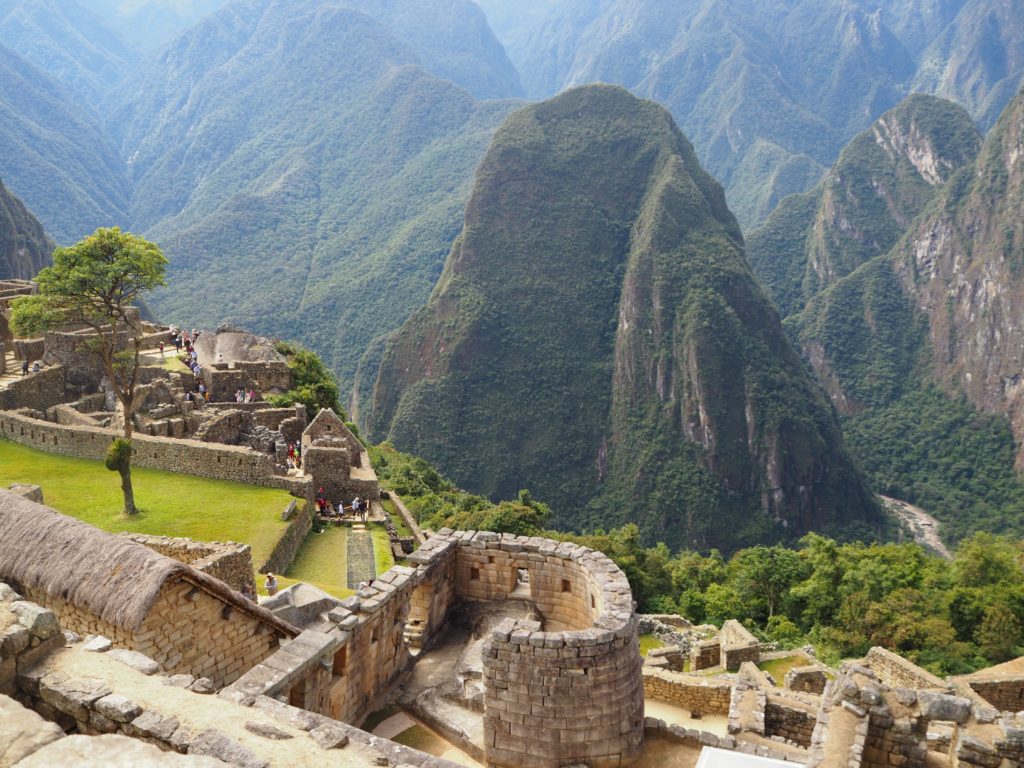 The term 'Machu Picchu' is included in several names of different locations, so, for the sake of clarity:
Machu Picchu refers to the archaeological site, aka Machu Picchu's citadel ruins or Llaqta Machu Picchu.
Machu Picchu Pueblo is Aguascalientes, both terms refer to the same town. It was originally known as Aguascalientes but apparently it was renamed a while ago. I guess 'Machu Picchu Pueblo' is more catchy.
Machu Picchu Mountain: one of the two mountains you can also access to from the Machu Picchu citadel. The other one is Huayna Picchu (which is the big one of the two you traditionally see in pictures). Machu Picchu Mountain is slightly higher and less popular (yet) than Huayna Picchu.
An important message
There is A LOT of information available online, and most of this information is authentic and extremely useful. However, you will also find plenty of tour operators, train-tickets companies or even official tourism websites that explain one option (usually the one they sell, or the most expensive one) and fail to inform you that there are several other possibilities to get your tickets or to arrive to Machu Picchu.
It will come as no surprise that the business around Machu Picchu is HUGE. Not only the tickets, but also transportation, accommodation, guides… I have played with the numbers in my head and I wouldn't mind having a piece of this cake! Therefore, of course that the ones who actually do have a piece of this cake are not interested in you doing a cheap and self-organised visit to Machu Picchu. They are generally not offering the best option for you but for them. Maybe you are on a budget, or seek a more adventurous experience.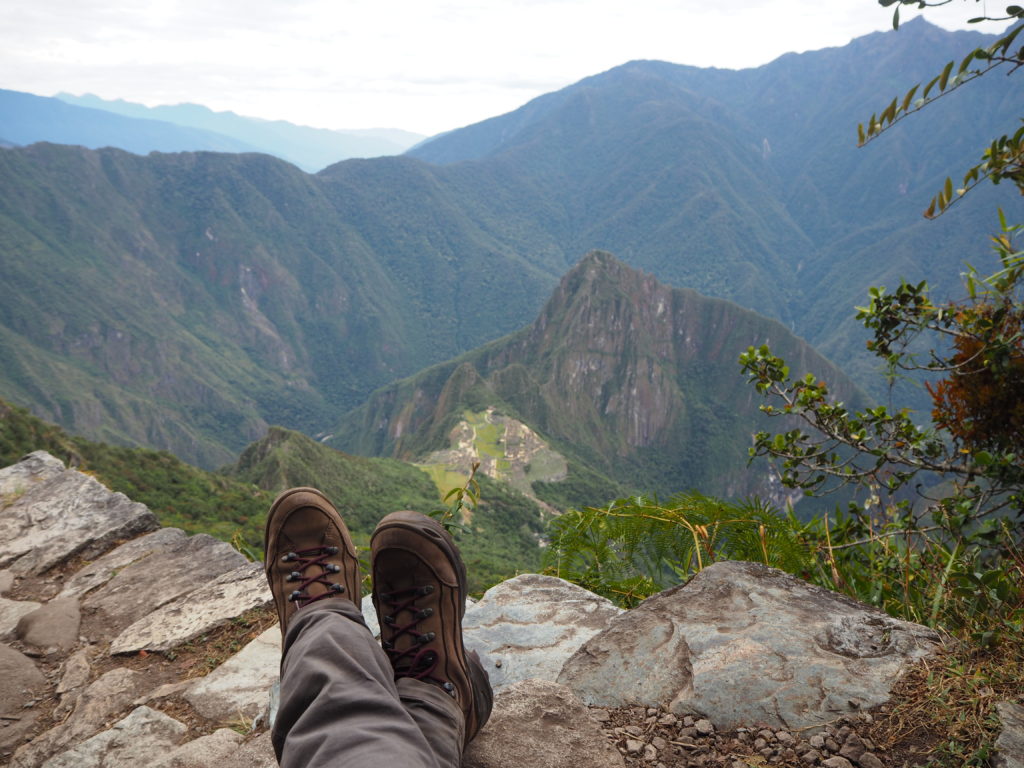 So, my important message: whatever you want to do -even if it is having everything organised by a third party- be sure to check which is the best way for you to live your experience in the way you want to live it.
Do I need to visit Machu Picchu?
I guess that if you are here trying to gather information on how to visit Machu Picchu you have probably decided already. However, as it happens with every great tourist attraction, it is natural to be questioning the decision. On the one hand, Machu Picchu is indeed one of the new seven wonders of the world and, come on, we've all seen the pictures! On the other, this will probably mean hoards of tourists trying to have the same unique experience you are seeking. And also, let's face it, Machu Picchu is not one of the cheapest things you will be doing.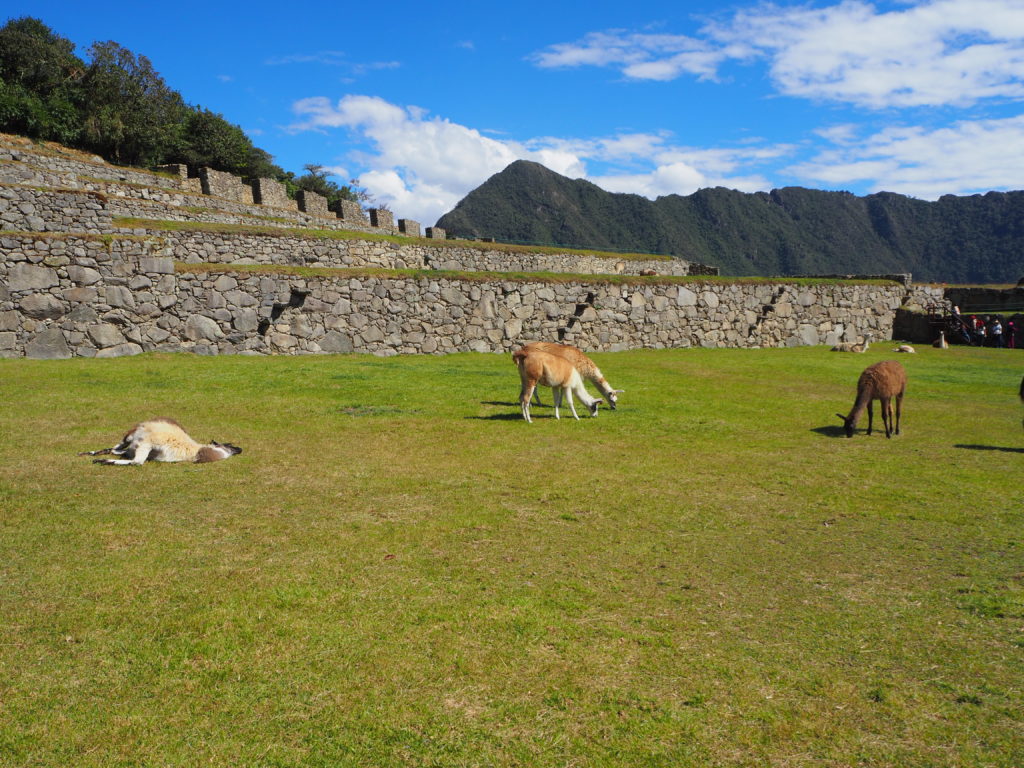 After having been there, I wouldn't hesitate for a moment: Machu Picchu is a must visit in your trip to Peru. And, moreover, there are a bunch of things you can do to still ensure your experience is unique and affordable:
Arrive to Machu Picchu from the Inca Trail (4d/3n trek) or the Salkantay Trek (5d/4n). You will feel for sure that your experience is way different than from those arriving by train or bus!
Visit not only the citadel, but also one of the mountains. Having a ticket to Huayna Picchu or Machu Picchu Mountain will allow you to spend a little longer in the ruins. Also, the mountains are less crowded than the citadel.
Book the tickets for the first hour available. You will have a few precious moments to enjoy the streets of Machu Picchu without the amount of tourists that will arrive!
Try to do a self-organised visit to Machu Picchu instead of relying on travel agencies that will take a fee on top of every activity you plan with them.
Avoid the train from Cusco to Aguascalientes and check all the other options that are described below.
How to do it
You can basically prepare a self-organised visit to Machu Picchu and do everything on your own, or rely on a travel agency. If you decide for the backpack-style visit, the essentials you will need to consider are:
Visit only the citadel, or the citadel + one of the mountains. You will need to buy your tickets accordingly to this decision.
How much do you want to spend and how many days can you devote to Machu Picchu? The combination of both answers will help you decide which means of transport or trekking route is better for you.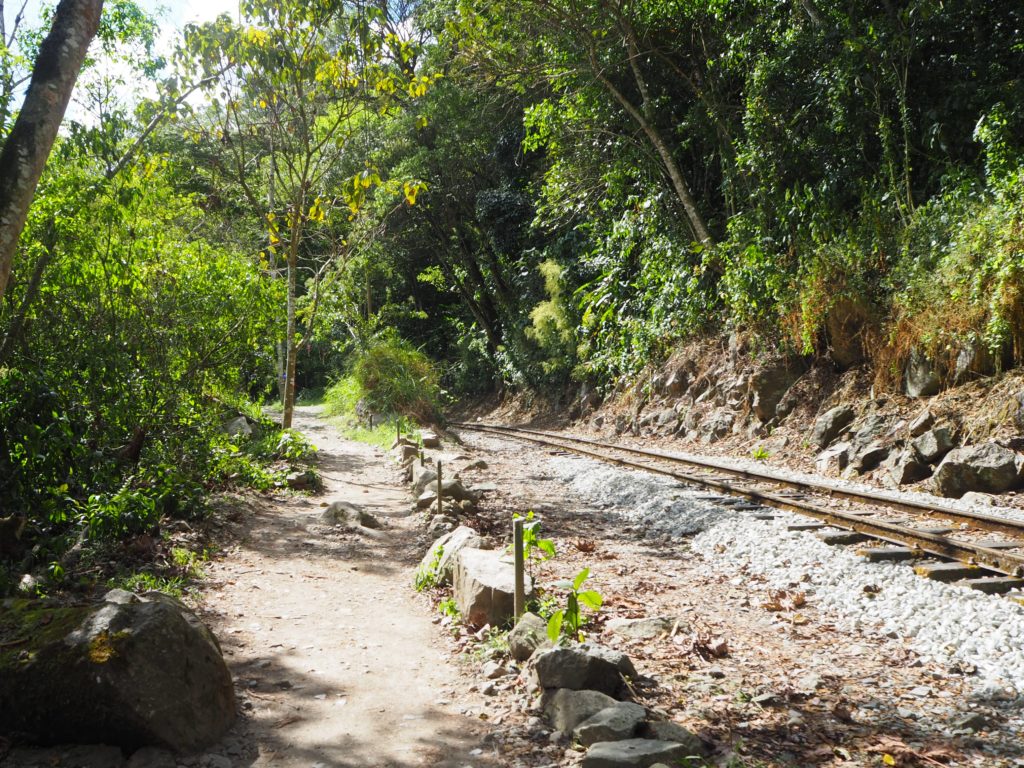 In this post you will find all the information you need to prepare for this option. However, if you prefer to do it through a travel agency, I can also offer some information and tips:
You will also be offered all the possibilities described for the do-it-yourself option. The travel agency will of course add their fees to the cost of the experience.
Do not book the tour from home. It will only increase the cost as you will probably need to pay for an additional intermediary and for the credit card commission. The exception to that rule may be the Machu Picchu tickets if you want to visit one of the mountains (read the section 'When to buy the tickets' to find this information).
There are a thousand million travel agencies available in each city in Peru, particularly in Cusco, and all of them can organise your tour. Invest a little time in exploring the conditions in a few of them, ask all the questions you may have and book with the one that convinces you the most.
2. The tickets to Machu Picchu
2.1. Types of tickets available
A/ Tickets to Machu Picchu Only
Price
$65
Number of tickets available per day
Unknown - Official sites range from 2,500 to 5,000
Time allowed inside
4h
Schedules
Group 1:
- Entrance to Machu Picchu from 6am in the morning
- Entrance to Machu Picchu from 7am in the morning
- Entrance to Machu Picchu from 8am in the morning
Group 2:
- Entrance to Machu Picchu from 9am in the morning
- Entrance to Machu Picchu from 10am in the morning
- Entrance to Machu Picchu from 11am in the morning
Group 3:
- Entrance to Machu Picchu from 12am in the afternoon
- Entrance to Machu Picchu from 1pm in the afternoon
- Entrance to Machu Picchu from 2pm in the afternoon
B/ Tickets to Machu Picchu + Huayna Picchu
Price
$80
Number of tickets available per day
400
Time allowed inside
6h
Schedules
Schedule 1:
- Entrance to Machu Picchu from 6am
- Entrance to Huayna Picchu between 7am to 8am
Schedule 2:
- Entrance to Machu Picchu from 7am
- Entrance to Huayna Picchu between 7am to 8am
Schedule 3:
- Entrance to Machu Picchu from 8am
- Entrance to Huayna Picchu between 10.30am to 11.30am
C/ Tickets to Machu Picchu + Mountain
Price
$80
Number of tickets available per day
800
Time allowed inside
8h
Schedules
Schedule 1:
- Entrance to Machu Picchu from 6am
- Entrance to the Mountain between 7am to 8am
Schedule 2:
- Entrance to Machu Picchu from 7 a.m.
- Entrance to the Mountain between 7am to 8am
Schedule 3:
- Entrance to Machu Picchu from 8 a.m.
- Entrance to the Mountain between 9am to 10am
2.2. Where to buy the tickets
You have several options:
For all the options, you will need a valid passport, either scanned or your original physical passport if you purchase the tickets at Cusco or Aguascalientes.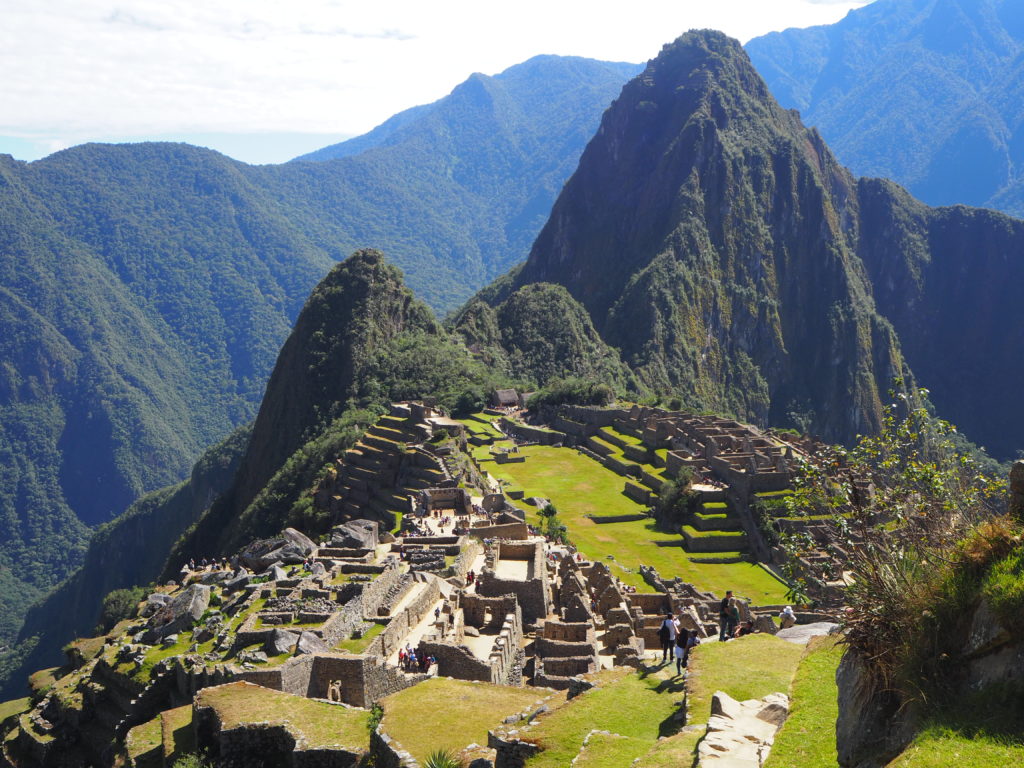 2.3. Complete list of prices and discounts
Prices
Machu Picchu Only
Machu Picchu + Huayna Picchu
Machu Picchu + Mountain
Adult
$65
$80
Student (up to 25yo)
$39
$54
Child (8-17yo)
$39
$54
Andean community - Adult
$35
$50
Andean community - Student (up to 25yo)
$25
$36
Andean community - Child (8-17yo)
$25
$36
2.4. When to buy the tickets
This may be one of your main questions when preparing your self-organised visit to Machu Picchu. As a general rule, there are tickets available a few days in advance from the date of your visit. There are a few exceptions for that rule:
On Peruvian national holidays, the tickets sell out weeks or months before.
Huayna Picchu has 400 tickets available per day while Machu Picchu Mountain has 800. Therefore, tickets sell out before, particularly to Huayna Picchu.
Some times are more popular than others. Usually, the most popular one is first time in the morning, to see the sunrise at Machu Picchu and enjoy the citadel without a massive amount of tourists.
If you have a few days in Cusco, you are flexible about when to visit Machu Picchu and do not want to hike to Huayna Picchu nor Machu Picchu Mountain, you can definitely wait until you are there to buy the tickets. This will save you the up to 5% credit card commission that will be applied if you buy them online.
However, if you have a specific date when you want to visit the monument, want to climb one of the mountains and want to access the ruins at a specific time (particularly if it is first time in the morning, the most popular one), I would recommend you to buy the tickets a few weeks in advance. How long before? Take some time to explore the availability of tickets in the official website calendar: this will give you an idea.
Official sites advise you to buy your tickets no later than one week from your visit for Machu Picchu Only or Machu Picchu + Mountain, and from two to four months (depending on the season) for Machu Picchu + Huayna Picchu.
2.5. Other information
Just as you needed your passport to purchase the tickets, you will need to show it at the gate to access. Yon need your original passport, not a copy. A copy, a scan or picture on your phone are not valid. Be also sure that your name, passport number and other details are the same in the tickets than in your passport.
Which brings us to the second point: you can change once the information on your tickets. You just have to write an email to [email protected] asking for the change and they will tell you the information or graphic support (like a scan of your passport) they need to proceed. This is extremely useful if you made a mistake entering some information (it needs to match exactly the details on your passport) or if you renew your passport (the number will change) from the moment of purchase to the moment of actually visiting Machu Picchu (which is what happened to us). Remember you can only ask for one change!
You will also read everywhere (including official sites) that you need to print your tickets and show them to access Machu Picchu. I would absolutely recommend you to do so, just in case… However, I am a disaster and I printed a wrong document, so when we were at the entrance… surprise! We just had one of the two tickets. We had the other one on our phone, we showed that and we didn't have any problem at all.
3. How to arrive
3.1. To Aguascalientes
This is the most important information for you to prepare your self-organised visit to Machu Picchu. The most common ways to get from Cusco to Aguascalientes are by train, by bus + hike via Hidroeléctrica or trekking the Inca Trail or the Salkantay Trek.
There are many many more other less popular options, like walking from Ollaytantambo to Aguascalientes following the train rails of the train to Machu Picchu (although I'm not sure this is entirely legal) or a lot of other trekking experiences: Lares Trek, Inca Jungle Trek (not a trekking but a bunch of adventurous activities such as cycling or rafting), Choquequirao Trek, the Chaski Trail…
A/ By train
There are two operators: Peru Rail and Inca Rail. Both of them offer several types of trains and wagons that go from average to luxurious and range from 140 to 950 USD (round trip both of these figures). The ride is supposed to be one of a lifetime, particularly if you have panoramic windows and a glass roof and you are able to see the Sacred Valley of Incas while you cross it.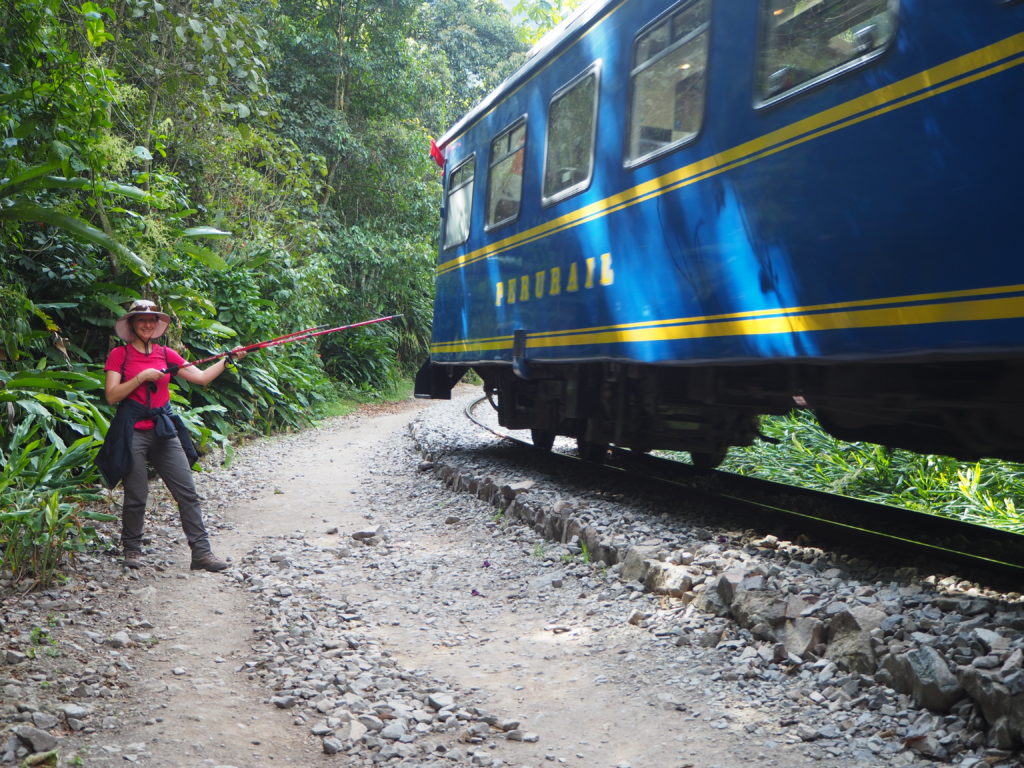 There are two stations from where the train may depart:
Poroy: also known as the Cusco station, Poroy is actually about one hour by taxi from the centre of Cusco because of traffic and bad roads. The trip from there to Aguascalientes takes 3 hours and 15 minutes approximately.
Ollantaytambo: also one hour by taxi or minivan from Cusco. The trip from Ollantaytambo to Aguascalientes lasts a little less than 2 hours.
If you think the train is your option, you can check almost every piece of information you will need in this website.
B/ The alternative route via Hidroeléctrica
If you do not want to trek but you still feel a little adventurous, or the price of the train tickets is not for you, you can arrive to Aguascalientes taking a combination of buses and hiking. This will take you around 9 hours, 7 of them of curvy and difficult roads and 2 of them of hiking.
Step 1: from Cusco to Santa María. The buses leave from Quillabamba terminal at Antonio Lorena street. There are plenty of buses each day and you can just buy your ticket there. The tickets cost 25-30 PEN / 8-10 USD per person, and the ride lasts for about 5 hours.
Step 2: from Santa María to Santa Teresa. Take a taxi or colectivo for 10 PEN / 3 USD per person. In one hour you will be at Santa Teresa.
Step 3: from Santa Teresa to Hidroeléctrica. Take another taxi or colectivo for 5 PEN / 2 USD per person. The drive will last 30 minutes. This road is very narrow and irregular, drivers tend to drive faster than they should and you have mountain at your right and a very high cliff at your left, so if you are not a fan of heights this may not be your favourite experience.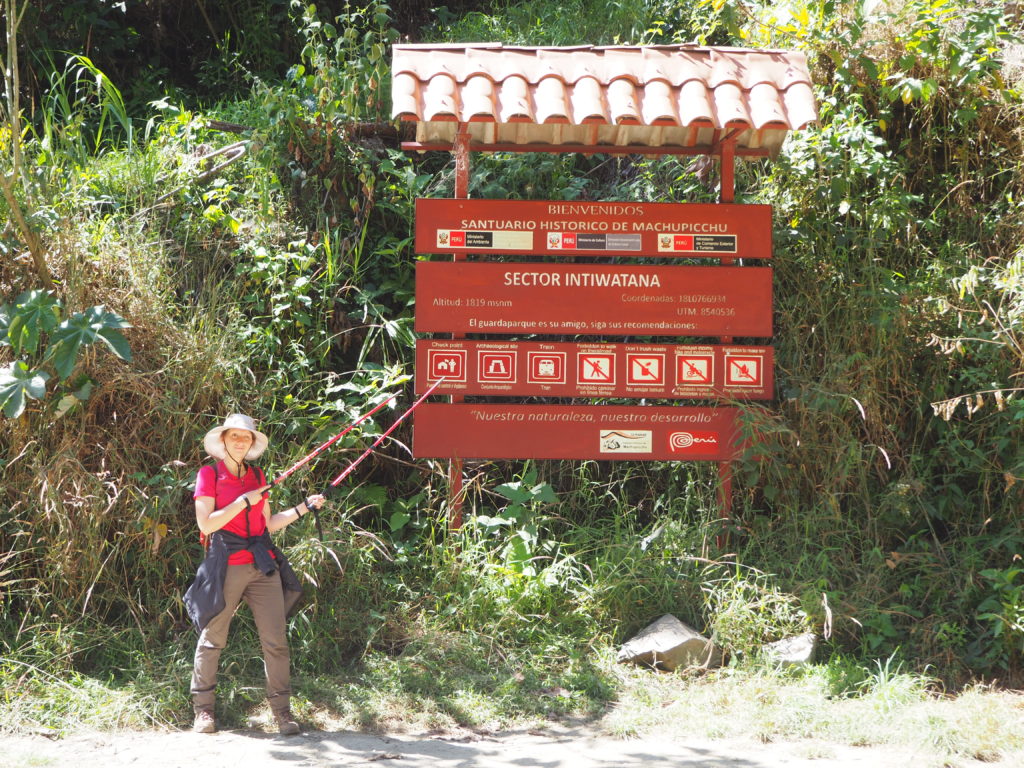 Step 4: from Hidroeléctrica to Aguascalientes. The hike lasts approximately 2 hours and goes next to the train rails. It is quite easy to walk, although the first 10 minutes you will be following an intense climb through the forest. After that, you will find yourself again in the train rails, which you will follow until you arrive. This path is mildly ascending and easy.
From Hidroeléctrica to Aguascalientes you can also take the train to avoid the hike. One way ticket costs 31 USD.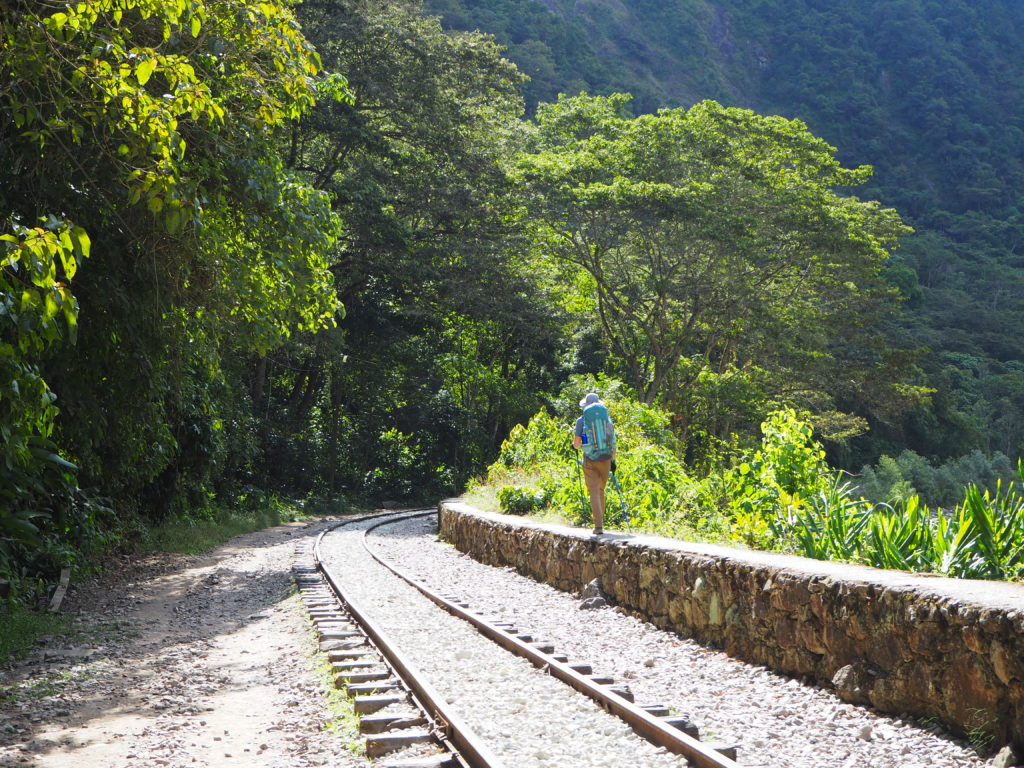 C/ The Inca Trail
There are thousands of kilometres of "Inca Trail" throughout Peru. However, this specific Inca Trail refers to the four days three nights trekking experience that will take you from 'km82' (82 kilometres along the railway from Cusco to Aguascalientes, near the town of Ollantaytambo) to the citadel of Machu Picchu. It lasts 40km / 25mi.
The Inca Trail is one of the most famous treks in South America and is the only option that arrives directly at Machu Picchu instead of Aguascalientes. The fourth day of trekking you will be getting up really early to arrive to the Sun Gate in time to see the sunrise over Machu Picchu – definitely the highlight of this experience.
As a downside, there is a limit in the number of people that can access the Inca Trail per day: 500 in total, approximately 300 of them being guides and porters. Therefore, there are only 200 permits available for tourists and trekkers and they sell out faster than we would like to. Usually, to be able to book this particular trek, you have to organise it 6 months in advance.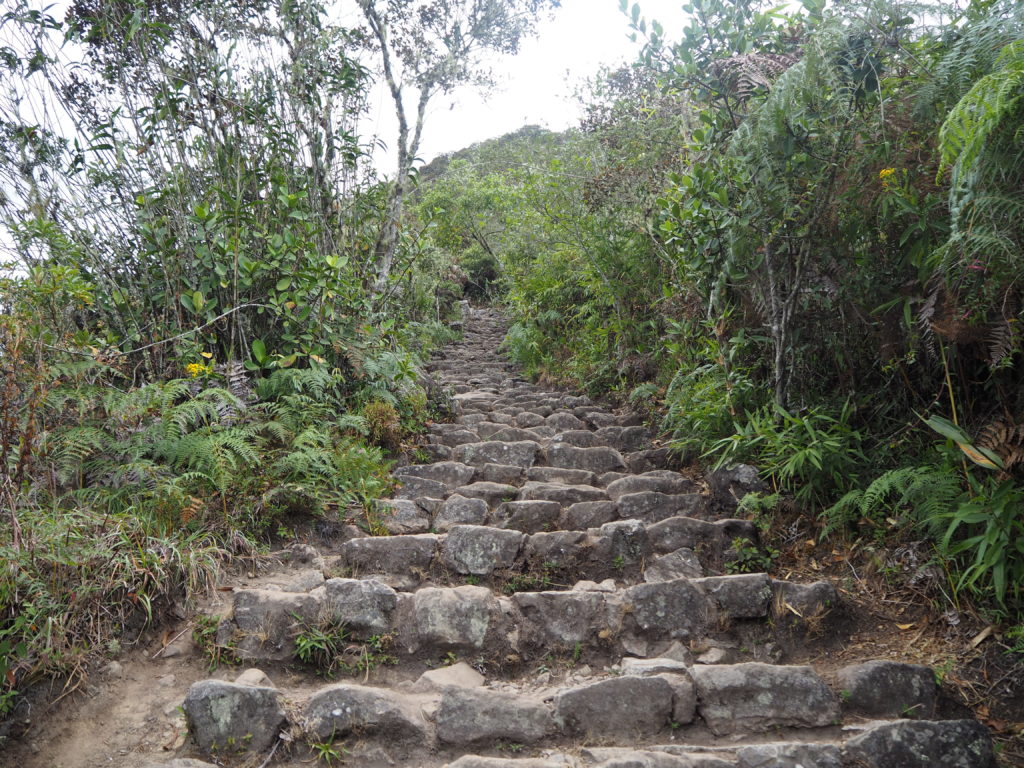 Another restriction you need to consider is that you can only obtain a permit to hike the Inca Trail through an approved tour provider, as they buy all these permits in advance. As a result, it is not possible to do the Inca Trail independently. A guided tour will cost approximately from 500 to 800 USD (including tickets to Machu Picchu).
D/ The Salkantay Trek
The Salkantay Trek is a trekking route to arrive to Machu Picchu. It is an alternative to the more famous, but much more regulated Inca Trail. Also, in Salkantay there is not a limit in the number of trekkers allowed.
It lasts five days and four nights, visiting Machu Picchu on the last day. With 92 km (57 mi) and almost 8,000 m (26,245 ft) of accumulated elevation gained/lost (3,000 m / 9,840 ft gained and 4,880 / 16,010 ft lost), it is a high demanding extremely beautiful trek. Also, one of the coolest experiences you will have in Peru.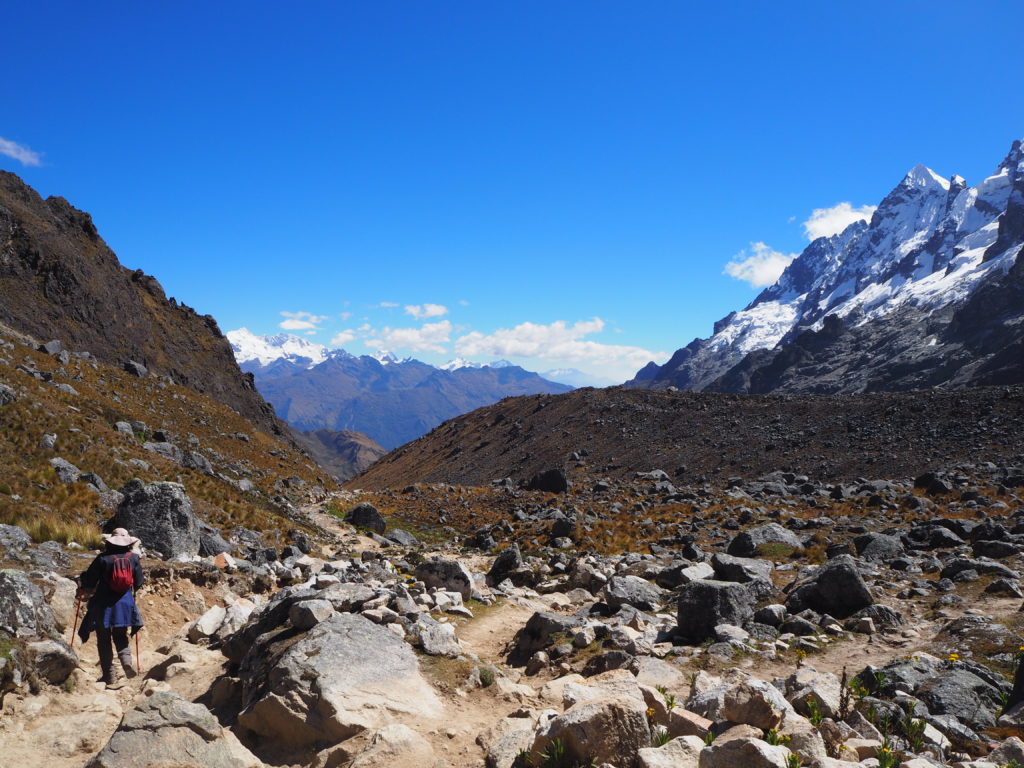 The Salkantay Trek can be done with an organised group with guide and porters or on your own. This is the option we took to arrive to Machu Picchu and I can guarantee it was amazing. We went on our own and did the Salkantay Trek without a guide and without carrying a tent and food. If you feel up to this adventure, do check the posts where I explain how to do it!
The cost with a guide usually ranges from 320 to 520 USD (Machu Picchu tickets included). Our independent trekking experience without guide or tent cost us a little less than 160 USD (with tickets). It allowed us to achieve our goal of having a cheap and self-organised visit to Machu Picchu, as well as a highly memorable experience!
3.2. To Machu Picchu
From Aguascalientes, you basically have two alternatives to go to Machu Picchu: shuttle bus or hike.
A/ Shuttle bus
Shuttle bus will take you from the centre of Aguascalientes (Avenida Hermanos Ayar) to the second control of Machu Picchu. You will not need to walk at all to arrive there. The ride takes about 30 minutes, and buses leave when they are full (every 10 minutes during morning, every 15-20 minutes in the afternoon), from 5.30am to 3.30pm. You may need to be there a while earlier if you want to be in the first bus, as the line can be significant.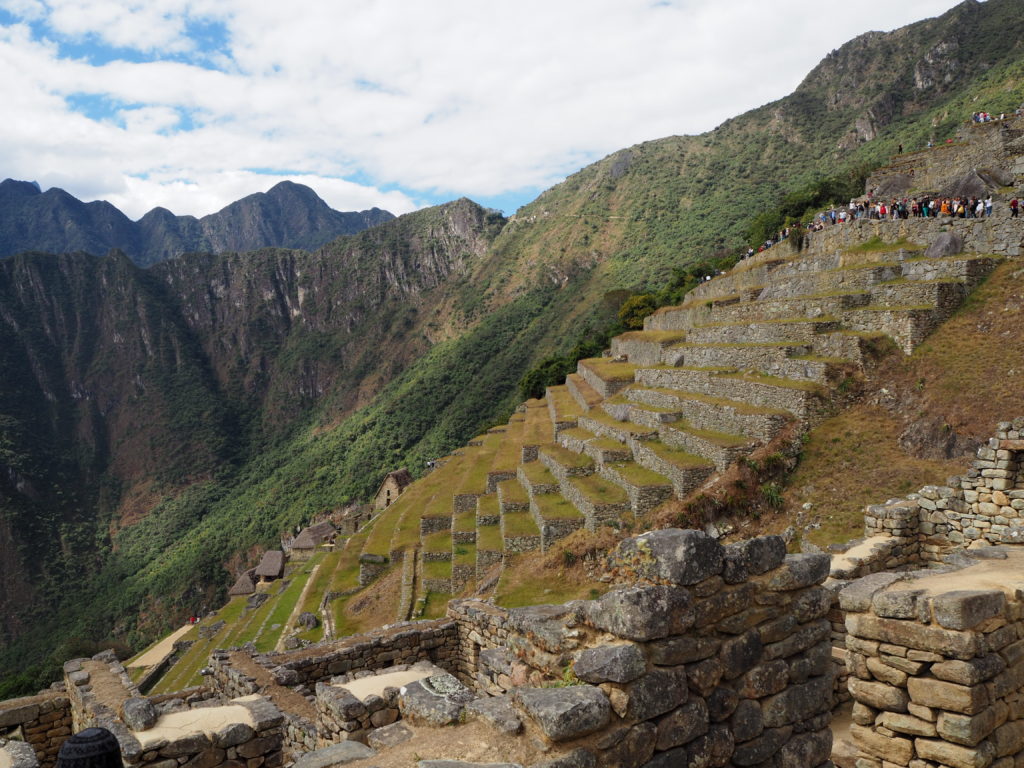 If you buy the ticket directly at the bus you will need to pay in cash and have your original passport with you. You can also buy them online or at Cusco or Aguascalientes up to 7 days in advance, check this website to learn how.
The tickets can be one way or round trip and have a cost of $12 or $24, respectively. There are discounts available for children and other collectives.
B/ Hike from Aguascalientes to Machu Picchu
The other alternative is to hike from Aguascalientes to Machu Picchu. From the town to the first control of Machu Picchu you'll have a 1.7km / 1mi flat path next to the train rail. The challenge is the climb from the first to the second control.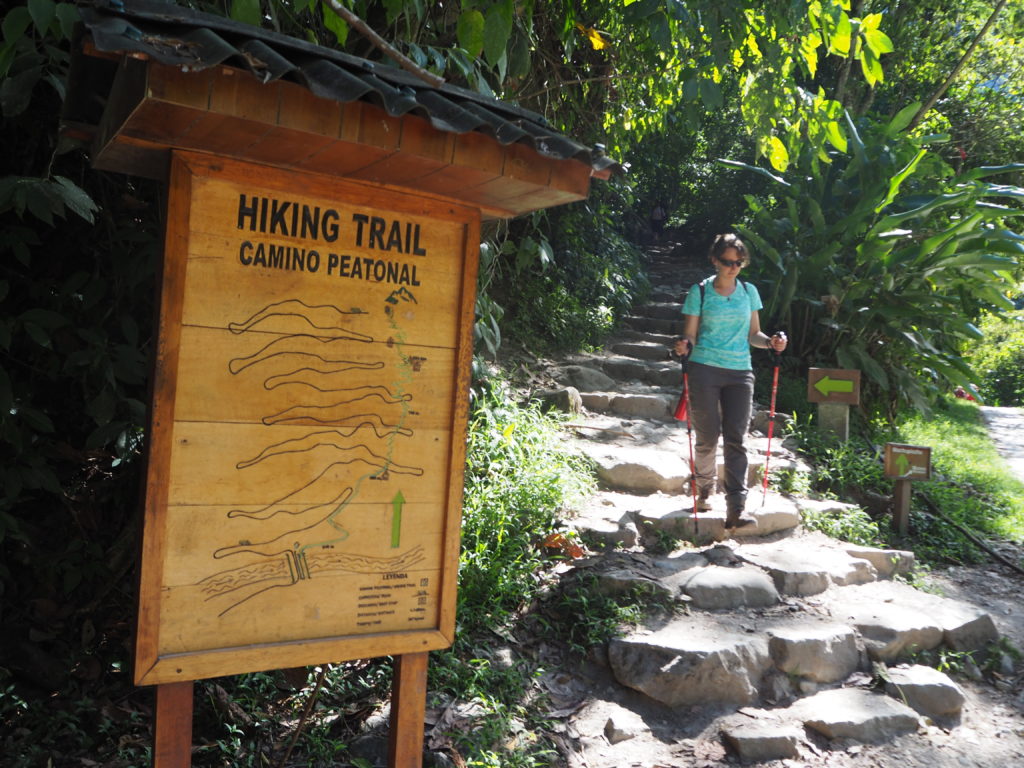 We arrived to the queue to the Machu Picchu first control at 4.45h and were among the first ones there. The entrance opened at 5h and at 5.10h we passed the control. Then, we started the race to the Machu Picchu citadel trying to beat the buses that were already arriving. We were at the second control to Machu Picchu at 6.15h.
You have to consider that if you have an early morning ticket you will need frontal lights or torches, as it will still be dark night and there is no external light there.
3.3. Alternatives
The most popular option is to sleep in Aguascalientes, in which case you will have a lot of accommodation options. However, we decided against this and stayed someplace before Aguascalientes for several reasons:
We came exhausted from the Salkantay Trek and we wanted to avoid walking any unnecessary kilometres.
We were going to walk from Hidroeléctrica to Aguascalientes and to the Machu Picchu entrance next morning, therefore the closer we slept from there the better.
If we had stayed in Aguascalientes, that would mean returning there to get our backpack once our visit to Machu Picchu had ended.
Everything we read about Aguascalientes prevented us to go there. This is second-hand information, however, we understood it is a town filled with tourists coming from the Salkantay Trek, the train to Machu Picchu and the buses to Hidroeléctrica from Cusco. It has hot springs, party and drunk tourists. We don't like either of these things, so we decided we could miss it. It is a very personal choice.
We stayed at Gea Lodge, which is the only hostel we found before Aguascalientes. A dorm with 4 beds, shared bathroom and electricity costs 40 PEN per person.
Around Gea Lodge and until Aguascalientes, there are also a few campings. When we were there on June 2019, they had tents to rent and were building some bungalows that were supposed to be ready in a couple of months.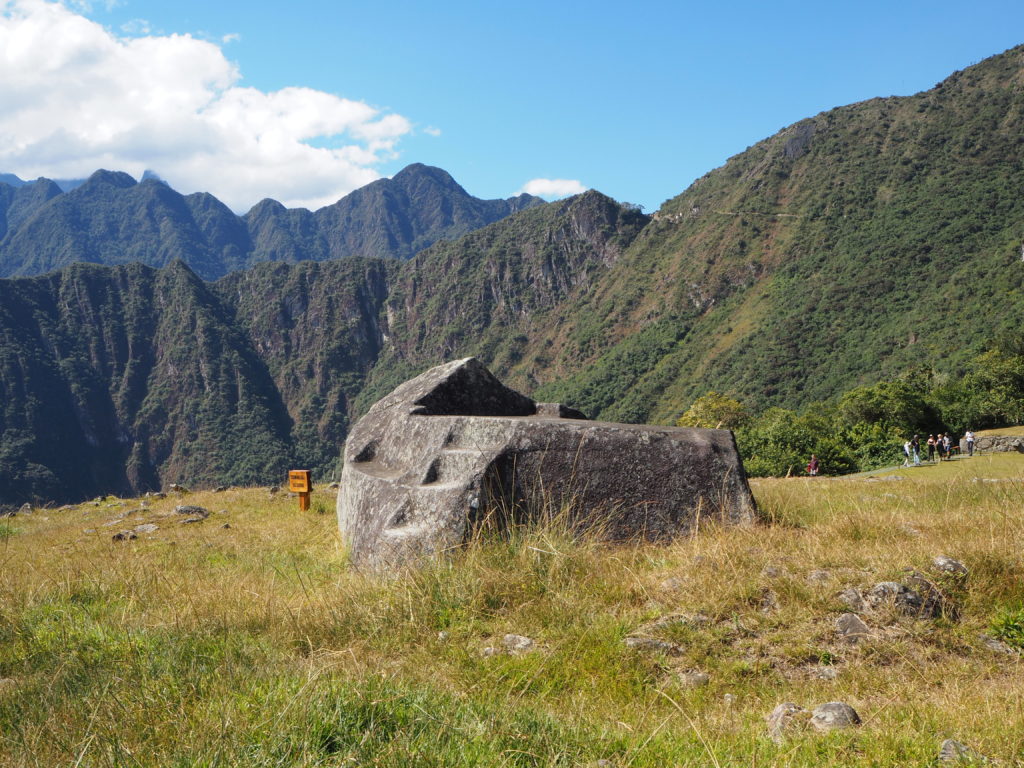 We would recommend you to stay at the closer camping to the Machu Picchu entrance. That being said, this experience fit perfectly with our approach to Machu Picchu – which was the Salkantay Trek. If you are looking for a more standard experience, you definitely want to sleep in Aguascalientes.
3.4. Return to Cusco
If you have arrived by train, you will probably have a round trip. However, you can decide to arrive by trekking or in any other way and return by train, in which case you would leave from Aguascalientes and arrive to one of the two stations (Poroy or Ollantaytambo).
The most common option if you have not taken the train is to return by bus from Hidroeléctrica to Cusco. Last direct bus leaves at 16h and arrives at 21.30h, so you better plan your visit to Machu Picchu accordingly. The alternative is changing the bus at Santa Teresa and then again at Santa María, which would take even longer. The direct bus costs around 35 PEN / 10 USD per person.
4. Other utilities for your self-organised visit to Machu Picchu
4.1. Regulations
The truth is Machu Picchu has too much visitors every day and UNESCO is constantly recommending to reduce that number. To that end, Peruvian authorities have reinforced a series of regulations that are updated from time to time, with the general aim to be even more restrictive. The overall goal is to preserve the ruins in the long term.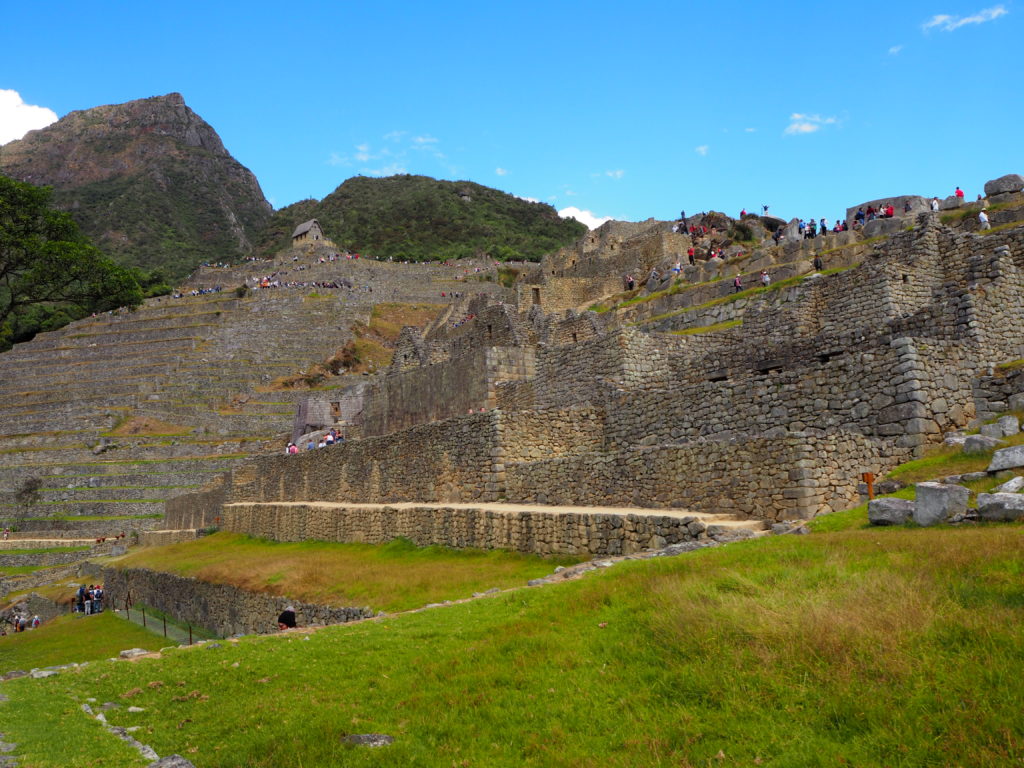 These are the main regulations you need to bear in mind:
Your ticket will allow you to stay in Machu Picchu for half a day, either morning or afternoon depending on the entry hour you have selected. A while ago it was possible to spend the whole day there. Now, if you want to do so you need to purchase two tickets.
You cannot visit everything. There are established circuits and you have to stick to your one. Additionally, the most emblematic monuments are not open all day, so depending on the time of your visit you will be able to see ones or others.
You cannot eat inside the citadel.
You cannot buy water, so you need to carry your own or purchase it in the second control.
There is no bathroom inside the citadel, you need to exit and use the one in the second control (which costs 2 PEN). You can exit to use the bathroom and enter again for a restricted number of times, I'm not sure how many.
Large backpacks are not allowed. I don't know why. You may take a stone with you (?)
Trekking poles are not allowed unless you are 65 years or older or you have a certified medical condition. If you are within one of these groups, you poles need to have a plastic cap.
There are lockers to leave your belongings.
4.2. Hiring a guide: is it really necessary?
You will read everywhere that it is mandatory since from last change of regulation, you cannot access Machu Picchu without one. This is absolutely not true. Even if you ask at travel agencies they will tell you so. However, this may change with time. If you've had a different experience, please tell us in the comments!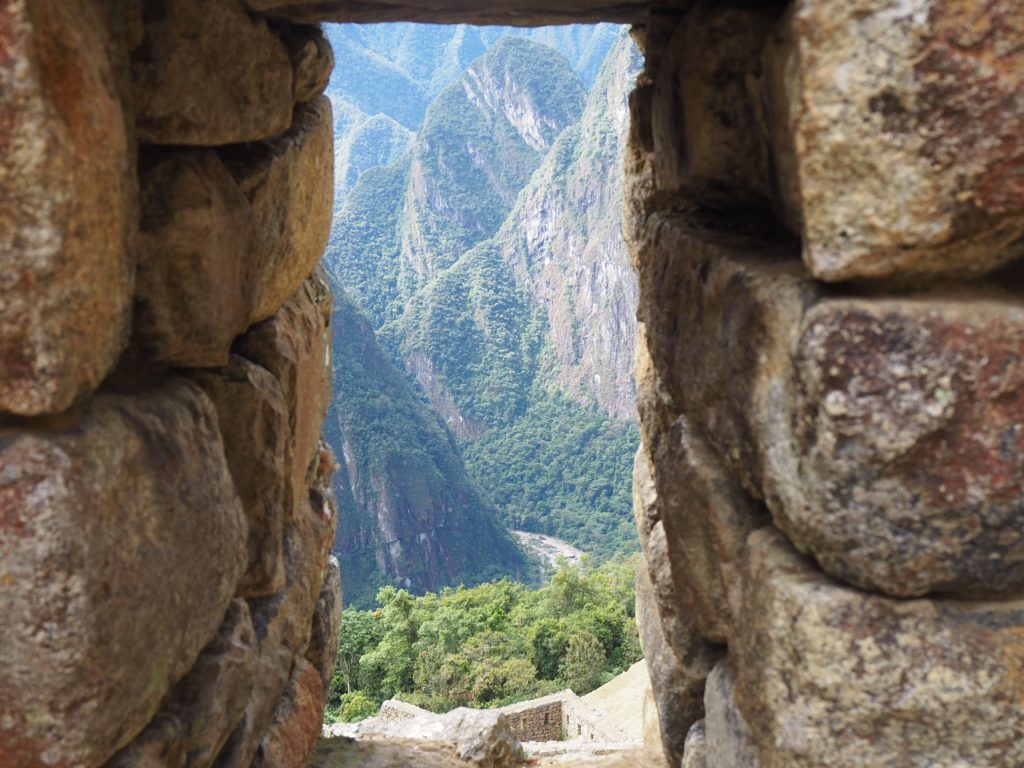 The decision to hire a guide is entirely yours. I would recommend you to do so to be able to appreciate all the history and details of Machu Picchu. The guide will know the schedule that all sites are open and the circuit you have to follow depending on the time you are in. Also, you will for sure visit the best spots to take a picture!
Usually, you need to hire the guide before accessing the ruins. You will find a lot of them just where the bus from Aguascalientes will leave you or, if you walk, once you have completed the climb from the first to the second control. This means that if your ticket is also for Huayna Picchu or for Machu Picchu Mountain, after visiting those you will have to leave the ruins, look for a guide and enter again.
We were able to do it a little differently because we were lucky to find a guide with a group that had just started the visit and we joined them without needing to leave the citadel. This is also why it was extremely cheap for us: we paid only 20 PEN per person for the guided visit. Absolutely worth it.
4.3. Weather conditions
The best hour to visit Machu Picchu is supposed to be first time in the morning, to be able to see the sunrise over the ruins. However, there is a potential downside and is that in early morning is when you have the greatest probability to find cloudy weather.
I would recommend you to be there for sunrise anyway. If the sky is not clear, you can just stay in the citadel for a little longer (you can stay there for the whole morning) and wait for the clouds to go.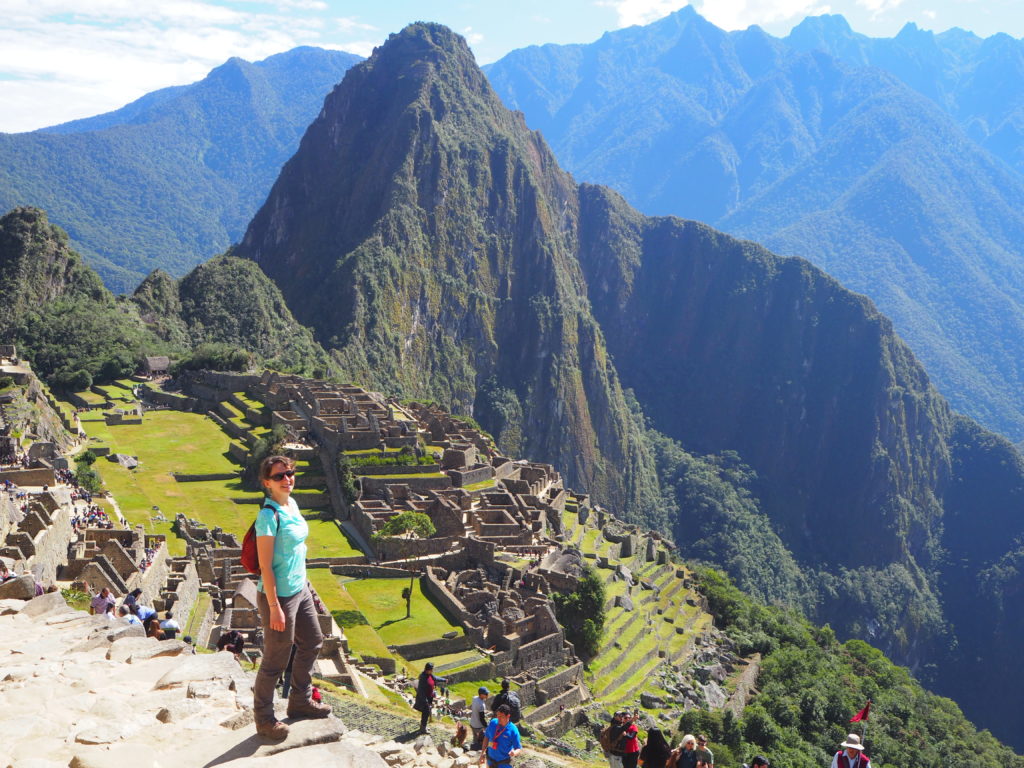 ---
Was this Cheap and Self-Organised Visit to Machu Picchu Guide useful for you? Please let me know and feel free to ask any question in the comments section! You can also support my work and Buy Me A Coffe. I will be immensely happy 🙂