Have you decided to do the Salkantay Trek on your own but still need some additional information to be comfortable with that decision? I've got you! The Salkantay Trek to Machu Picchu is one of the most popular trekking routes in Peru. However, there is not much information to prepare you if you want to do it on your own, sleeping and eating at guesthouses and avoiding to hire a guide or carrying your tent and your own food. This is exactly what we did, and we found it was amazingly easy and safe!
The basics of our Salkantay Trek on our own:
Duration: 5 days/4 nights
Date of travel: from June the 23rd to June the 27th, 2019
Number of travellers: two people
Time of preparation: a month for the organisation, way longer for the physical training
In this post you will find useful information about the difficulty of the trek and what you need to assess to determine if you are prepared to do it, how to prepare the track and what tools you can use to navigate the route, information on altitude sickness and how to minimise its effects, safety along the route and what does your backpack need to contain.
When you finish reading, you will be prepared for this trekking that will take you right to one of the World's Seven Wonders: Machu Picchu.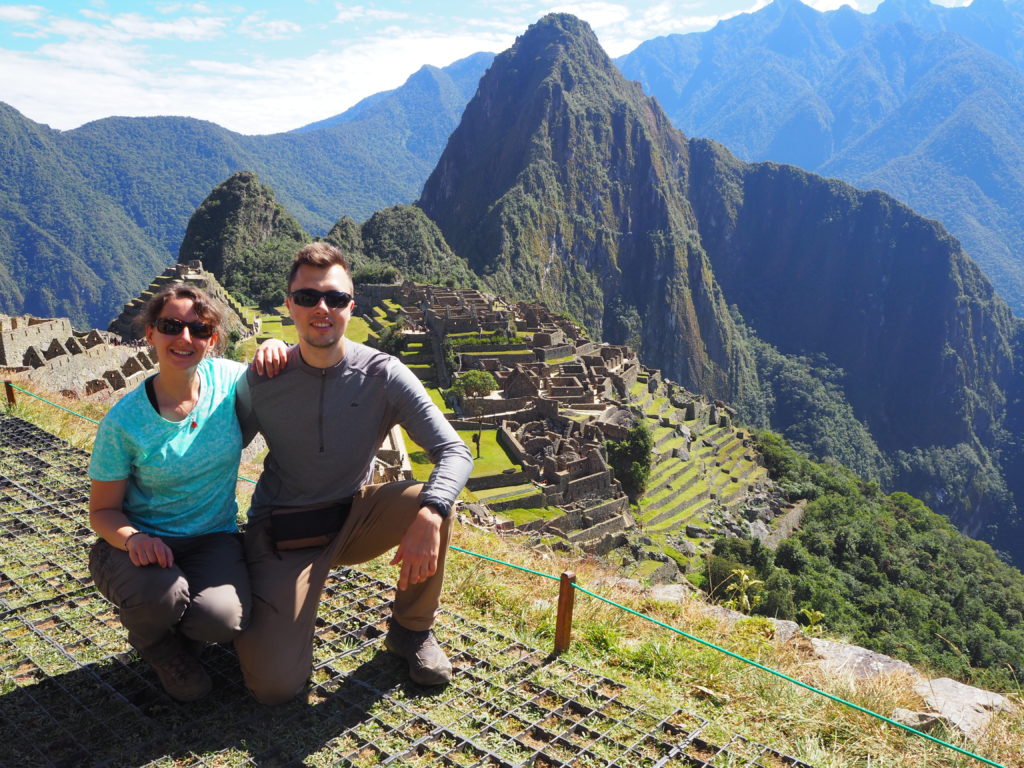 Also, if you want to prepare the route to do the Salkantay Trek on your own, check my other post 'Salkantay Trek without a guide or tent'. There you will find where to sleep and eat, the transportation to get to the starting point of the trek and return to Cusco and how is every day of the trek going to look like.
1. Difficulty of the Salkantay Trek on your own
There are several parameters you need to consider when evaluating the difficulty of a trekking: distance, elevation gained / lost, altitude, number of days, how is the trail you will be walking, the weather, how much weight do you carry… The tools you have to overcome these difficulties are your physical and mental fitness, your endurance, knowing what you will find in the trek and being prepared for it.
In the Salkantay Trek, the trail itself is generally easy so the main difficulties you will encounter are the distance you will need to walk each day (in the range of 12 km / 7.4 mi to 20 km / 12.4 mi, closer to the latter) and the elevation you will gain or lose. Also, you will most probably experience some kind of altitude sickness, which can go from fatigue or a headache to more serious conditions.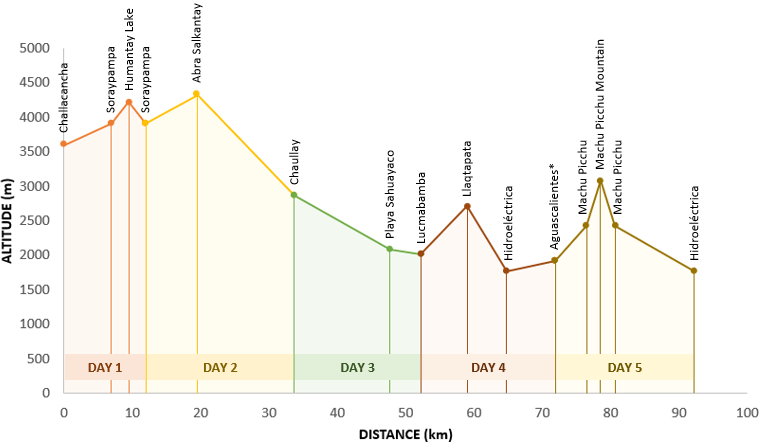 In terms of weather, as you will be in different ranges of altitude you will need to be prepared for tropical as well as for high mountain weather.
Am I prepared for the trek?
I'm glad you asked! However, you are the only one who can answer this question. I would say that the most relevant things you need to consider to assess if you are prepared or not for this trekking are the distance you will be walking each day, the elevation and potential altitude sickness.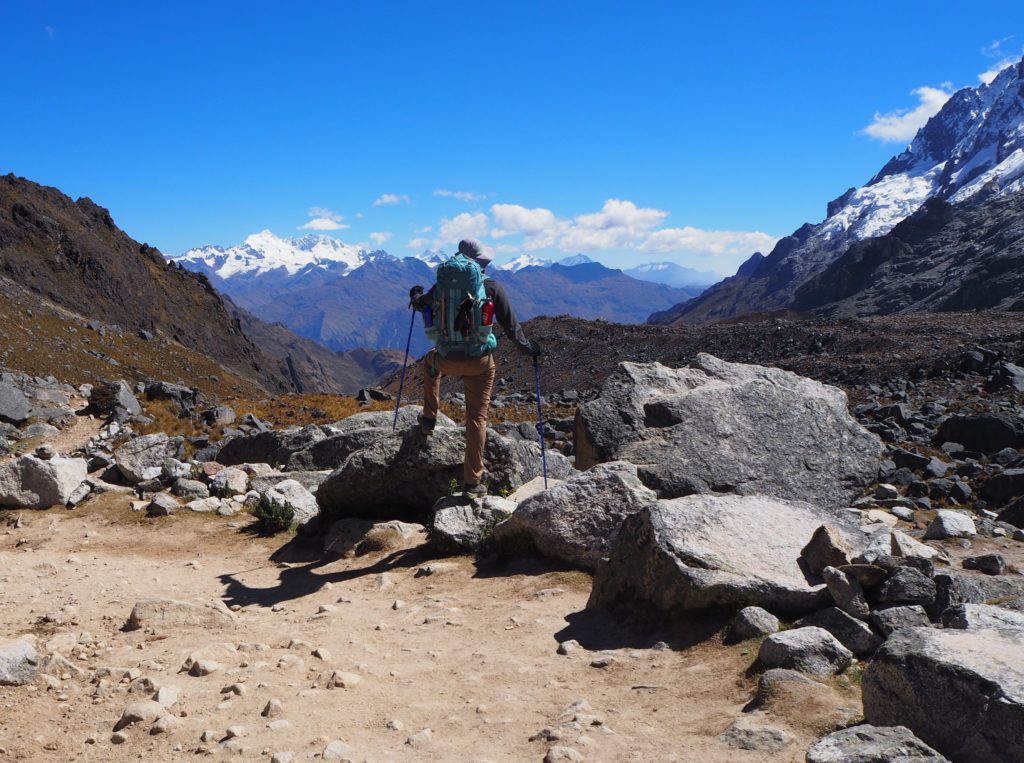 So, before deciding if you can safely handle the Salkantay Trek on your own, take a moment to think about it. Think about your previous experiences, your level of fitness and your familiarity with the mountains. I am advocating for doing the trek on your own if this is what you want, as I always try to do, but this does not mean that everyone is prepared to do so and we should be honest regarding our capabilities to avoid finding ourselves in a situation we are not prepared for.
That being said, there are several things you can do to help, both during and before the trek:
Carry a light backpack (see below a list of what your backpack should contain).
Be prepared for changing weather, it is very common in the mountain.
Try to experience altitude sickness before the trek and, if possible, spend a few days before the trekking at high altitude (there's more information on this below in the post).
Train, train, train! I would recommend to train mostly endurance.
Read everything you can find regarding this trek. Ask anyone you can ask about their experience at Salkantay and similar treks!
I can't stress enough that having a good track is the most important thing of the whole planning, particularly because you will be doing the Salkantay Trek on your own. What I find more useful and I think is key if you want to trek an unknown path is to have a topographic map and a compass. Luckily for us technology can complement these items and now we have Apps on our phones that can provide this information.
If you don't already have a map viewer I would recommend you Oruxmaps, which is the one that I use. You can get the free version only in their website, as you have to pay for the version available in Google Play Store or Apple's App Store. Although they could improve its 'user-friendly'-ness (uploading maps can be a little tricky), it has features that I find essential, the ones you should ask your map viewer to have:
Working both online and offline
Huge databases from where you can download tracks
Compass
Altimeter
Sharing your position
Creating and saving your tracks
The premium version of Wikiloc, which costs about 10€ per year, is also a great option. We also like Maps.me. It has a lot of mountain trails and can tell you the distance from one point to the next one, as well as the elevation gained/lost.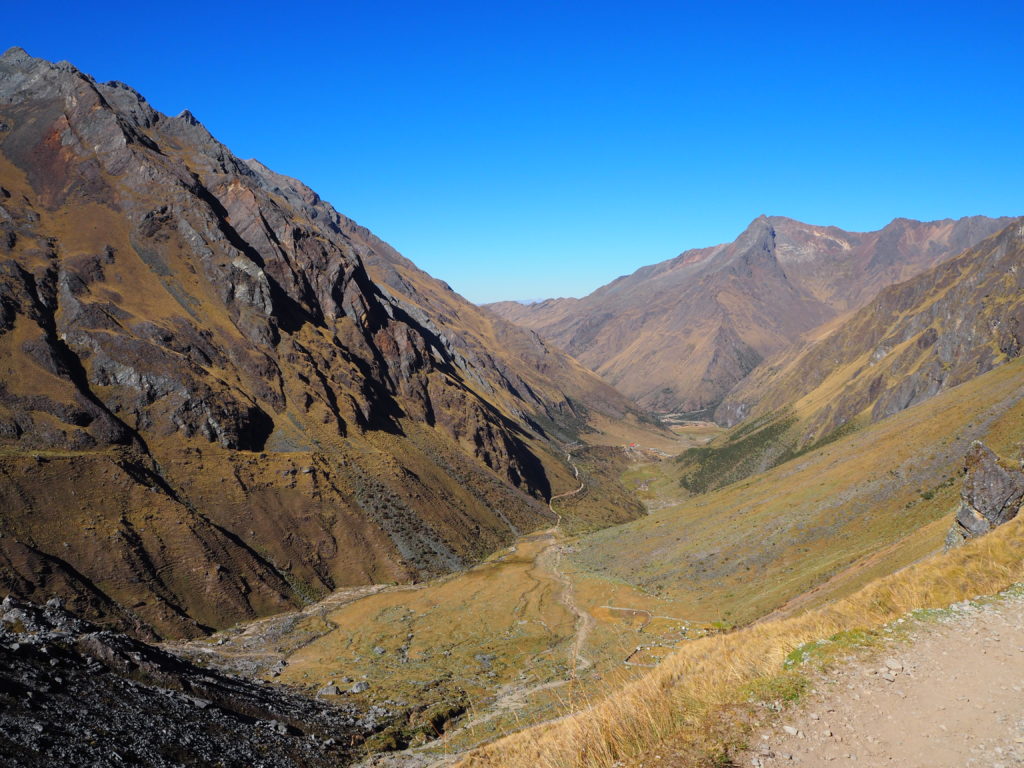 I also recommend you to have a physical topographic map of the area. It was not easy for us to buy one at Cusco (we had to visit several stores) because, as I said, everything is prepared for you to go in an organised group, so it may be a good idea to buy it online.
3. Altitude sickness and how to minimise it
Altitude sickness is also known as acute mountain sickness (AMS) or soroche, and it's a health disorder that presents at high altitude, usually from 2,400 m (8,000 ft). The main symptoms of AMS are headache, nausea and other gastrointestinal disorders, fatigue, dizziness, insomnia, swelling extremities or face and rapid pulse. Other more serious complications may also occur and I strongly recommend you to read about them from reliable sources. In this link, you have an example of a reliable source, but check your own!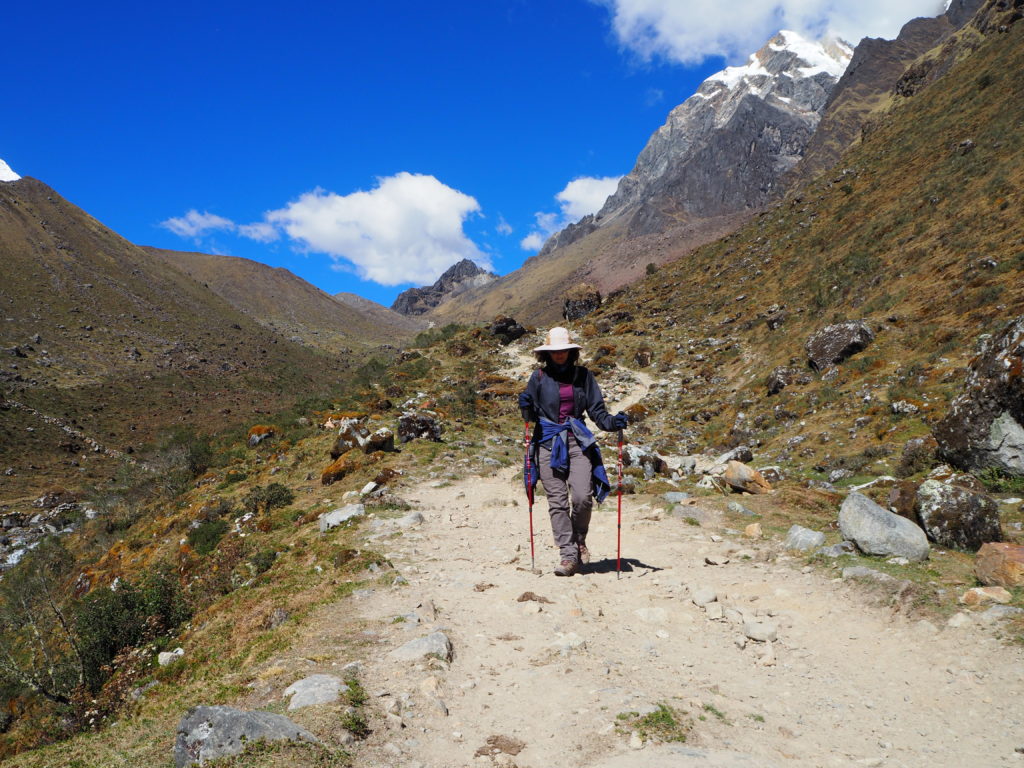 The main recommendation you will find to minimise altitude sickness is to drink plenty of water and to gain altitude progressively.
I think (and this is just my opinion here) that everyone's body reacts different to altitude sickness. Also, from my (very limited) experience, I can say that being physically fit doesn't mean you will not have any problem with AMS or that your symptoms would be mild.
Know your body
As everyone reacts different, it is key that you know how you will react. This will be useful mainly to eliminate the stress of not knowing what you may feel and being prepared for what you would actually feel (for example, having pills for a possible headache). So at this moment that you are preparing for this trek, go for a walk in that high mountain you always wanted to visit!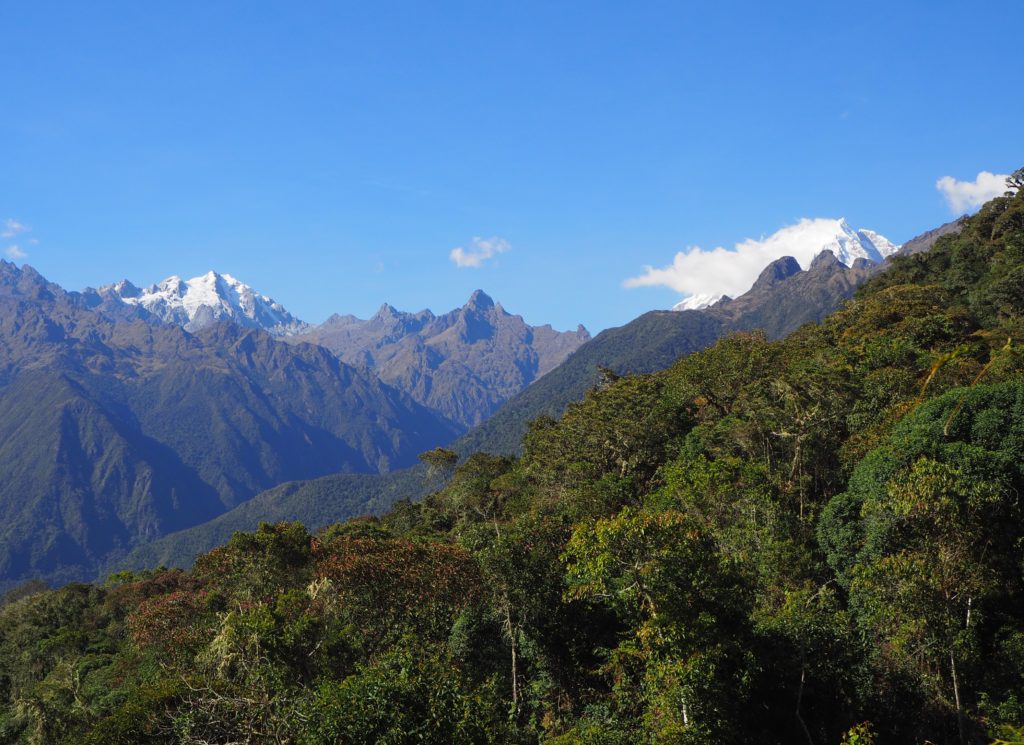 If it is not possible for you to experience altitude sickness before your trip to Peru, you will have plenty of opportunities once you are there, which leads us to the next point:
Allow your body to adapt to high altitude
That basically means to spend some days at a high altitude before you start the Salkantay Trek, so that your body can adapt to this new and lower amount of oxygen available and, therefore, you don't suffer it for the first time when you are demanding a lot of effort from your muscles. There are several ways in which you can do this, for example:
Spend two or three days in Cusco before the Salkantay Trek. Cusco is located at 3,399 m (11,200 ft) high and its streets have a lot of up-and-downs. You will for sure feel the lack of breath during the first hours and then, how it gets easier. Cusco is the best location for the last-minute purchases such as trekking poles or whatever you may need. Also, there are plenty of one-day trips you can do from there: Ollantaytambo, Salineras de Maras, Rainbow Mountain…
Program your trip to Peru so that you are progressively gaining altitude: Lima (sea level), Huacachina (456 m / 1,496 ft), Nazca (520 m / 1,710 ft), Arequipa (2,316 m / 7,600 ft), Cusco (3,399 m / 11,200 ft). It is really easy to do so because this is the itinerary that most tourists follow and, therefore, transportation is prepared for it.
Start the Salkantay Trek from high altitude locations. You may be planning to visit also Titicaca Lake, La Paz (Bolivia) or Salar de Uyuni, which are all of them higher than most part of the Salkantay Trek and do not require such a big physical effort, therefore would be a perfect spot to acclimate.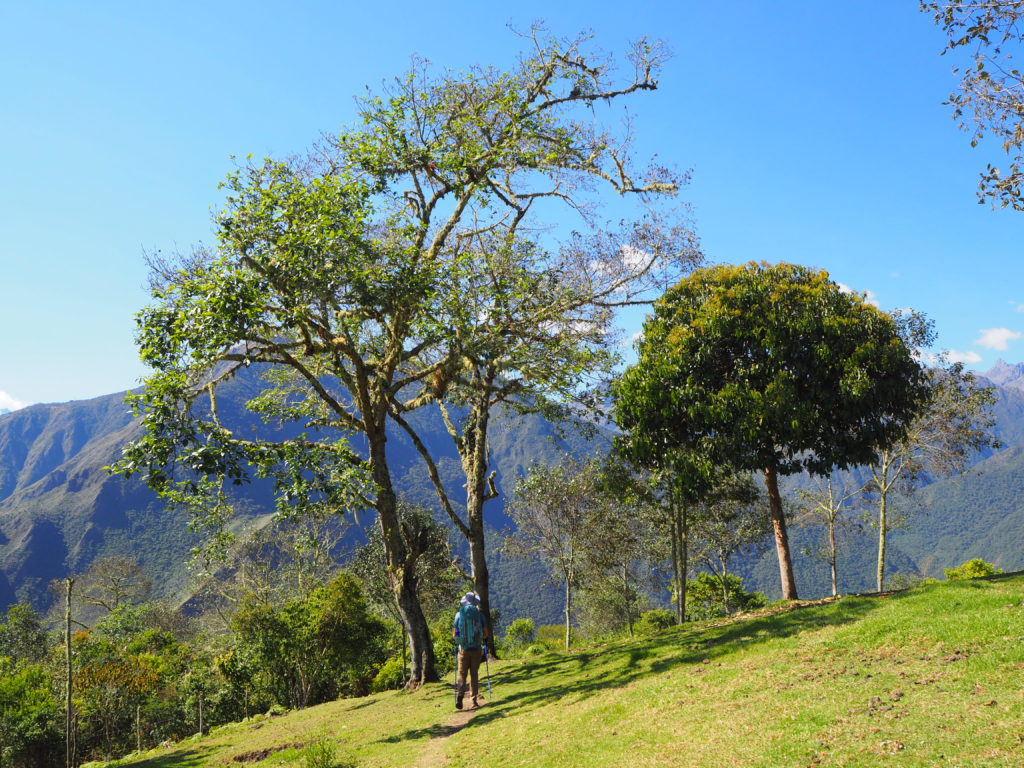 Take preventive medicine
This may be a controversial point, especially if you (as we did) come from countries where this medicine is not available. However, "Soroche pills", as they are called in Peru, are very common there and available over-the-counter. You take them a few hours before you are exposed to high altitude. They are a mixture of Aspirin, Paracetamol and caffeine, so I wouldn't question their safety as much as their effectiveness.
We took soroche pills and still experienced some mild symptoms of altitude sickness, however, we have no way of knowing if they would have been worse if we hadn't taken them.
Chew coca leaves and other local remedies
Just as Soroche pills, coca leaves are supposed to alleviate altitude sickness and are highly recommended by locals. You can buy them at local markets (don't worry, they are not illegal!) and chew them while you are walking.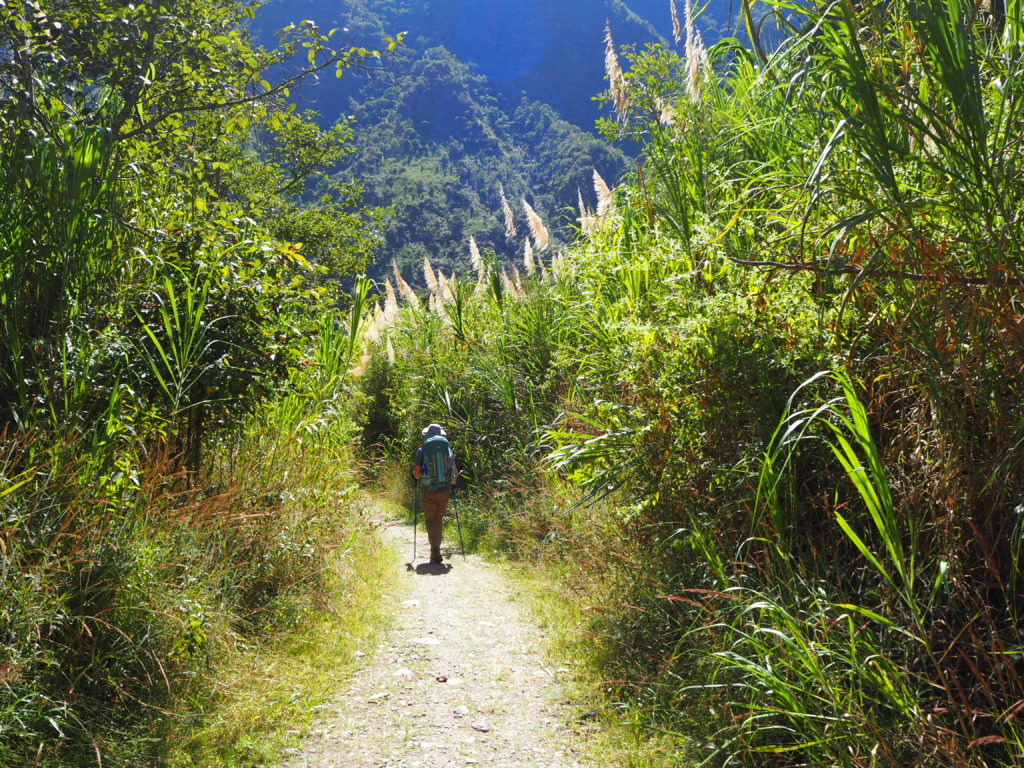 Another local remedy that we were recommended is to have sweets or plain sugar, as supposedly sugar plays a role in the oxygenation of muscles.
4. Safety along the Salkantay Trek on your own
Travel agencies and hotels will tell you that it is not safe to do the Salkantay Trek on your own, without a group. They will give you a number of reasons that range from bandits to the unavailability of accommodation and food if you go on your own. Remember, it is their job to sell packages, so of course they are trying to scare you out of going on your own!
In our experience, the Salkantay Trek is perfectly safe. Not once we found ourselves in a dangerous situation, nor we encountered anyone who had been. It is also very difficult for you to get lost. For the whole trekking, you will be following a very well marked route with plenty of other trekkers around you.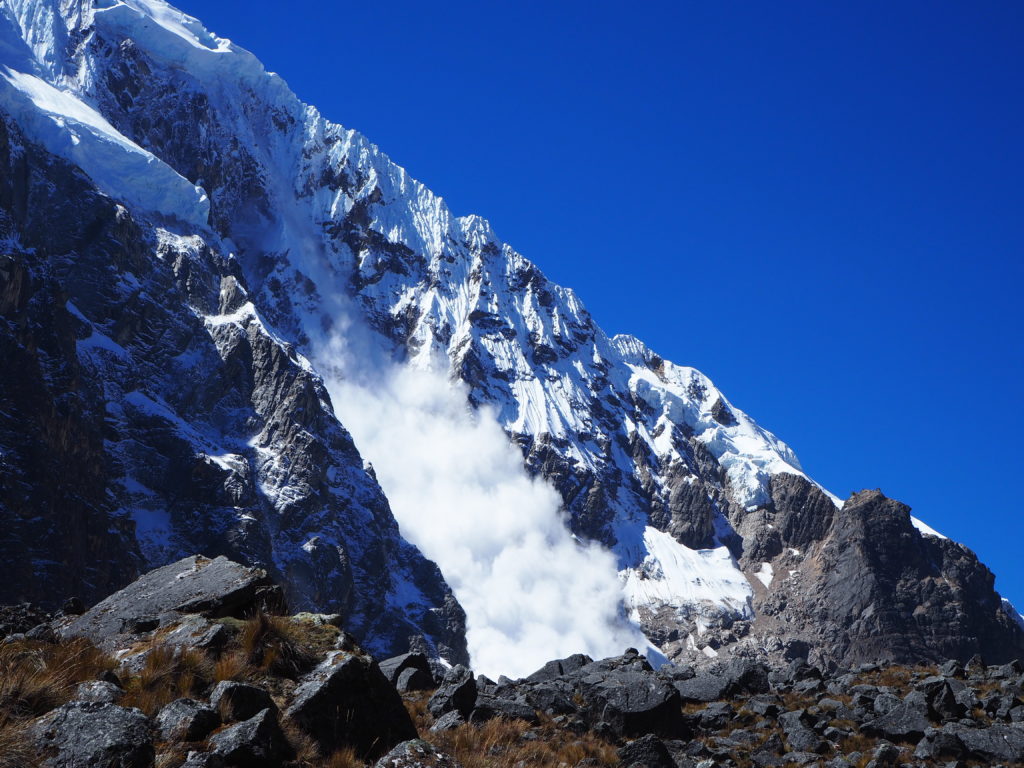 The only thing that you may encounter are some locals along the route trying to trick you into paying a false fee to continue in the trail. However, as everyone in Peru they are friendly and let you go easily once they see you are not falling. Remember, the only entry fees you will need to pay are the entry fee to the Salkantay Trek area just before arriving by bus to Mollepata in your first day and the Machu Picchu ticket.
5. Your backpack
Water and food
Water purification pills or water purification bottle.
Snacks (fruits and nuts, maybe some chocolate to treat yourself after completing the most demanding parts of the trekking).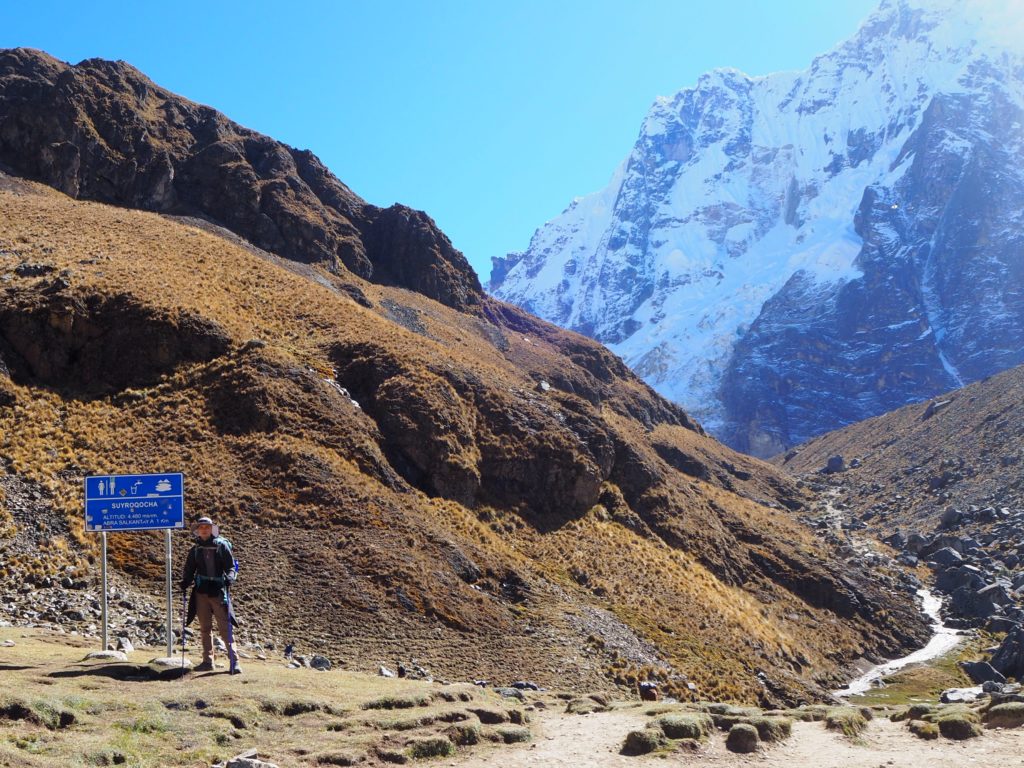 Clothing
Adequate clothes (depending on the season and weather). Try to pack smart and think what you need to wear fresh each day and what you can reuse.
Thermal clothing, because you will absolutely need them for sleeping and maybe also for the highest parts of the trek. You may also include a buff and gloves.
Impermeable windshield warm jacket, if possible, with a hood.
Good hiking boots.
Clean dry socks for every day of the trek.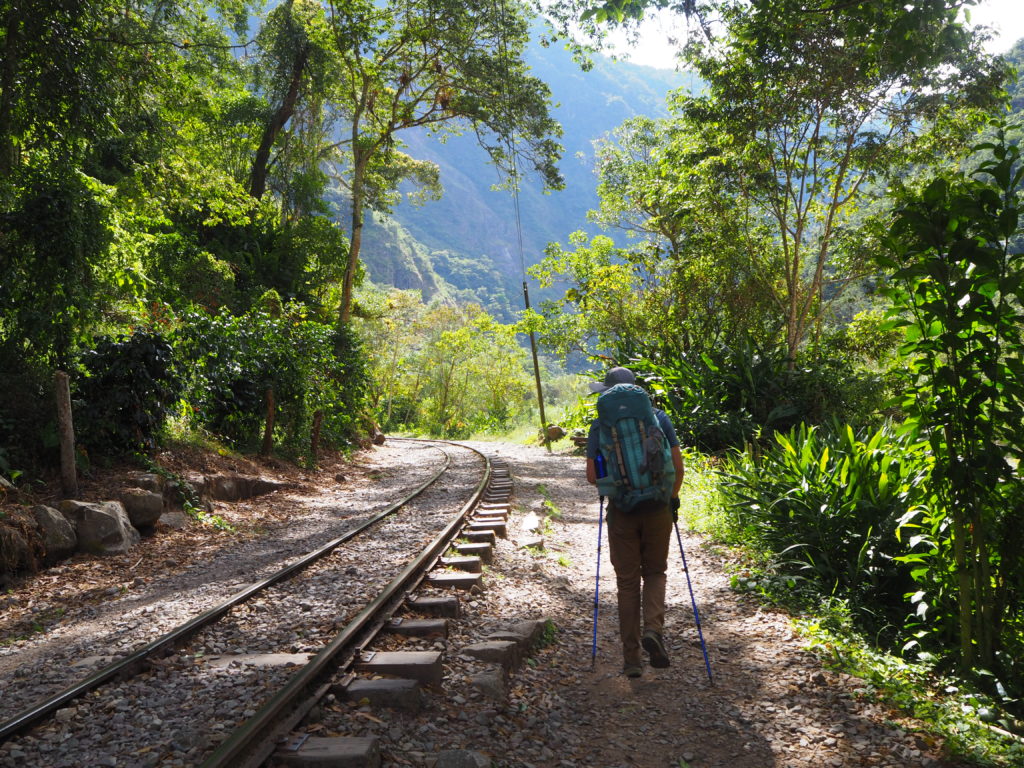 Others
Trekking poles.
Mobile charger and power bank.
Toiletry.
Towel and soap.
Laundry power.
Sunscreen.
Sunglasses.
Hat.
Frontal light or a torch.
Topographic map and compass.
Strips and iodine, for blisters.
Moisturising cream, in order to apply it to your feet and massage after each day of trekking. It does wonders to your muscles!
Some medicine for headache, in case the altitude sickness hits you.
Some medicine for altitude sickness itself, or coca leaves.
Comfortable backpack of the right size. I wouldn't recommend anything bigger than 40L. Impermeable bag to protect the backpack.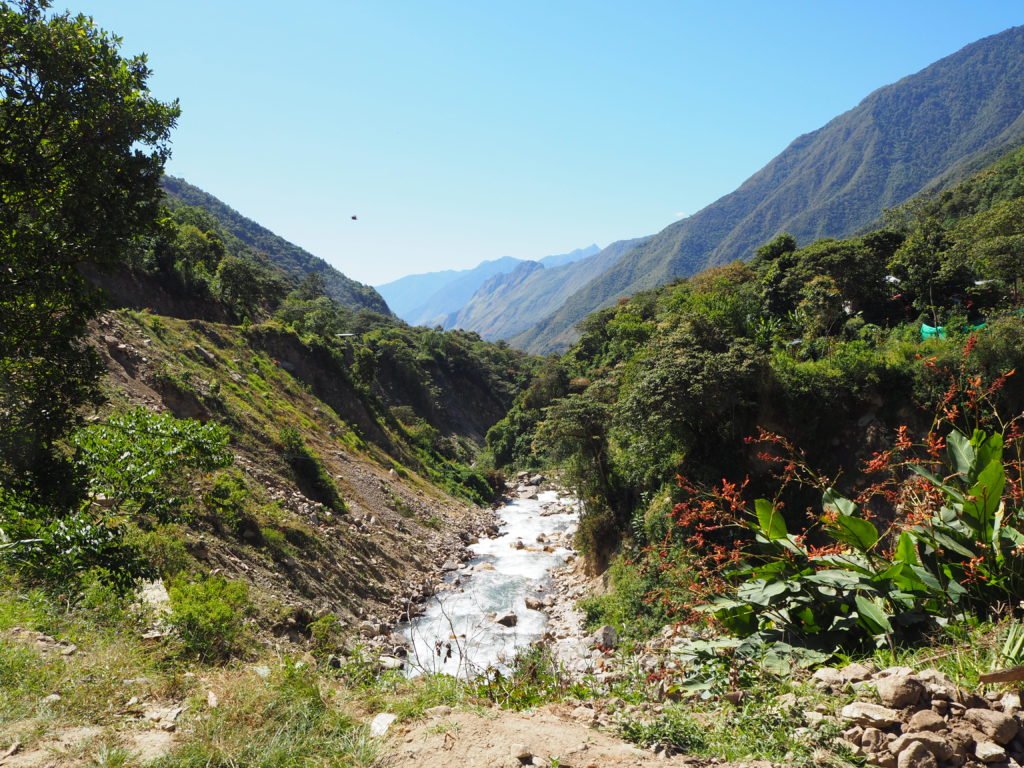 ---
Was this post useful for you? Please let me know and feel free to ask any question in the comments section! You can also support my work and Buy Me A Coffe. I will be immensely happy 🙂
Also, if you want to prepare the route to the Salkantay Trek on your own, check my other post 'Salkantay Trek without a guide or tent'. There you will find information on:
Where to sleep and eat
All the transportation you will use to get to the starting point of the trek and return to Cusco
How is every day of the trek going to look like