Transport in the Philippines would deserve a single blog on its own. In my opinion, it is one of the most difficult things to organise and one of the most difficult countries to move around. Especially if you have a short time in the country, it can feel like you spend forever travelling.
Like everywhere, there are plenty of alternatives to travel from one place to the next, so let's discuss them.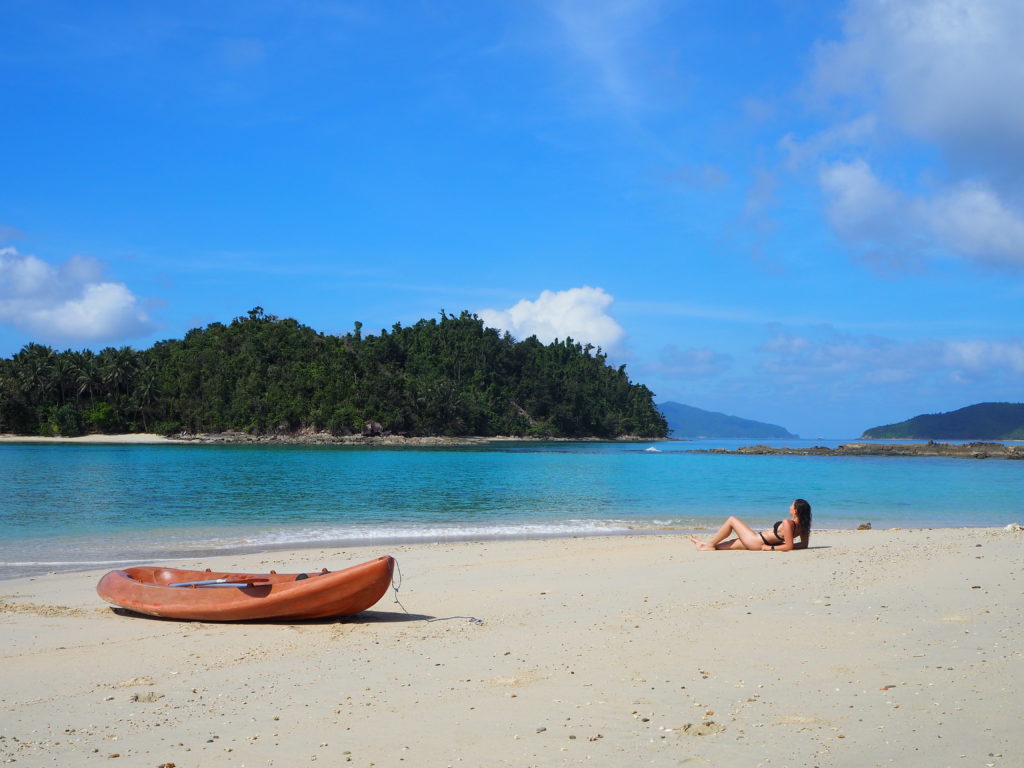 Transport in the Philippines: travelling by land
In the cities
At cities, you'll have taxis that you can stop directly on the street or request through the App Grab. In the former, you should check that the taximeter is on or alternatively agree on a price in advance. In the later, the final price will be calculated by the App.
At the airports, there are usually taxis with official prices depending on the part of the city you want to arrive to. The only reason they are official is because they are printed in a laminated piece of paper and they do not negotiate them.
There are some control points for taxis in the entrance or exit of the airports and at some other spots in the cities. There, a guard will give you (the passenger) a piece of paper with the taxi number written in it and a pre-printed form to report the taxi driver if they try to charge you extra, or for reckless driving, etc. You should always keep this piece of paper and never give it to the taxi driver.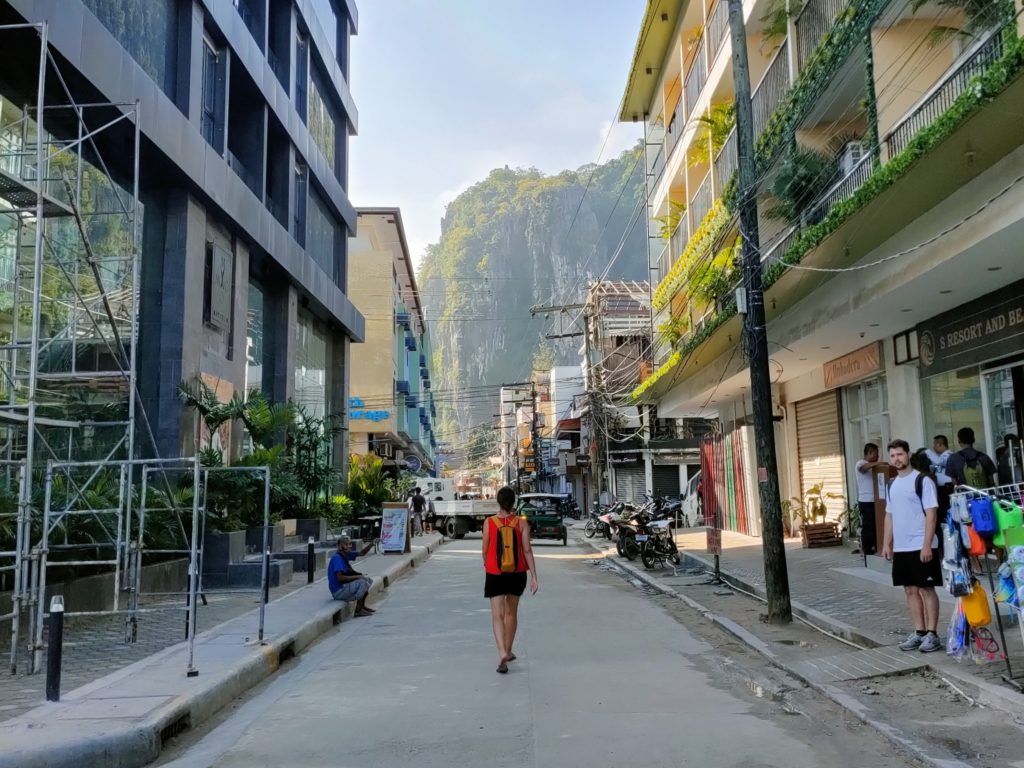 Other alternatives to move in the city are tricycles (motorbikes with room for several people). They usually cover shorter distances than taxis, as they are not as comfortable, and you need to negotiate the price in advance. There is also some sort of public transport (buses, vans and jeepneys) that I wouldn't count on understanding.
Around the island
Although it will depend on the size of the island and the distance you need to cover, there are several options you can use.
Private vehicles
Some alternatives such as private taxis or even tricycles for shorter distances are available but more expensive than public alternatives. In general terms, a private taxi will be organised by your hotel or travel agencies. However, you can most likely also get one spontaneously, either asking a taxi driver or if you are on a remote location, just asking around. Everyone in the Philippines has contacts and they can probably help you get a private transportation if you need it. Just remember to tip them!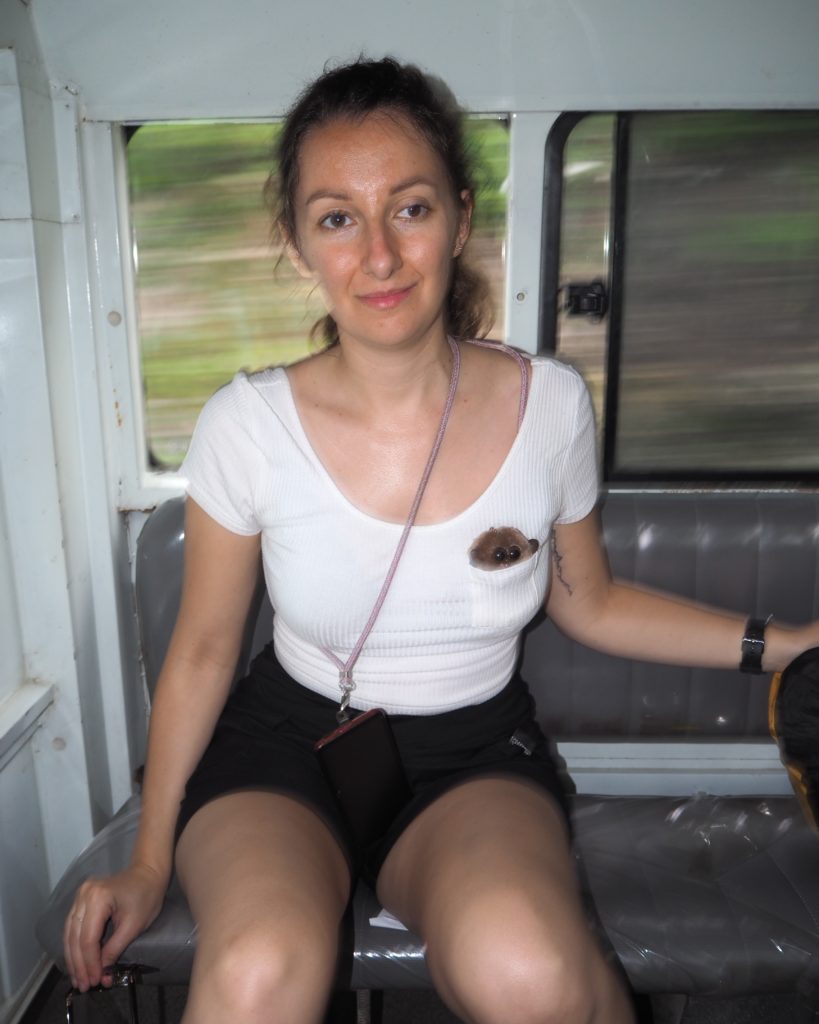 If you drive and can put up with the crazy unorganised traffic of the cities, renting a motorbike to explore on your own can be a nice experience. You will need a valid driving license. Some countries have agreements with the Philippines and your national driving license is valid for 90 days. However, keep in mind that there is a specific license for motorbikes in the Philippines (the car one is not valid as it is in some countries). This will not be a problem for you to get the motorbike, but it can if you have an accident.
Public vehicles
Regarding public options for transport in the Philippines, there are basically two: buses and vans. Usually when you book a transportation through your hotel it will be via tourist van. For regular vans and buses, you generally buy it directly on the vehicle, so there is no room for anticipation.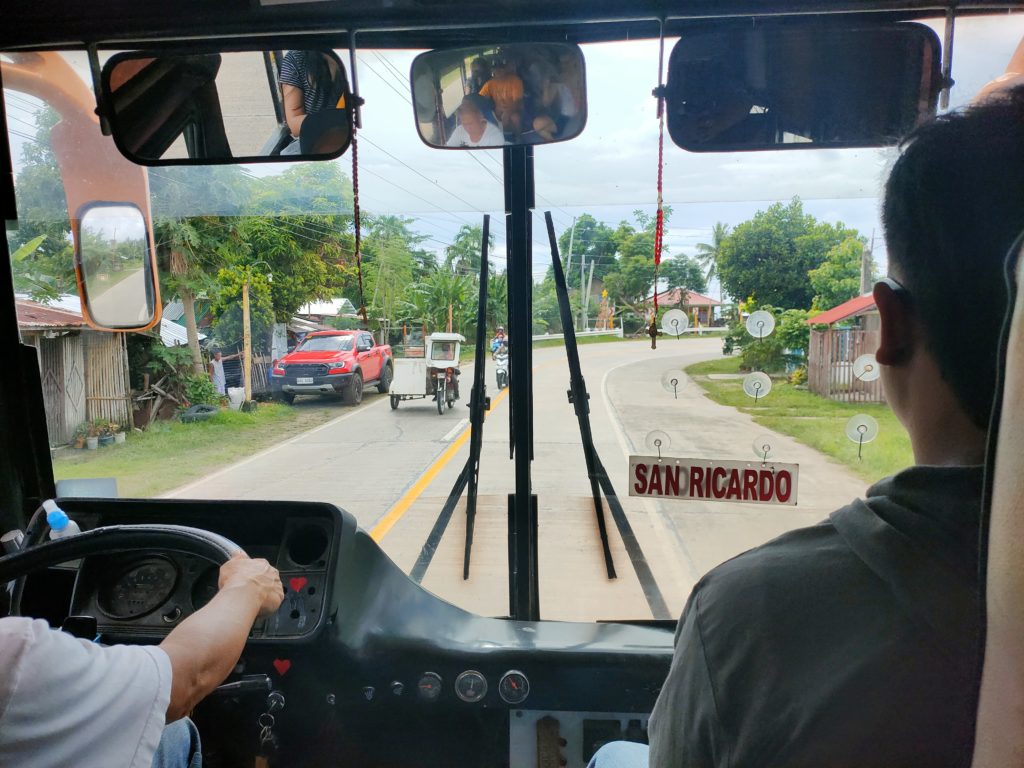 Which is the difference among these three? Buses are bigger and they stop constantly around the way. They let more people in than the space available, so a lot can travel standing for long periods of time. It is generally the cheapest option.
Regular vans are smaller and tend to be more comfortable. They can adapt their route to where they need to leave you. However, regular vans also stop all the time to pick up more passengers and fill it with more people than they should.
Tourist vans are the same vehicle than regular vans. They tend to have fixed spots for leaving and arriving and do not pick up more passengers, so it is not crowded. Among the three, it is the most expensive option, but still very affordable when compared to private transport.
If you are tall or big in any other way, you will definitely not have enough space in neither of these public alternatives. Filipinos are very petite, so regular size for occidentals might very well be big size for them.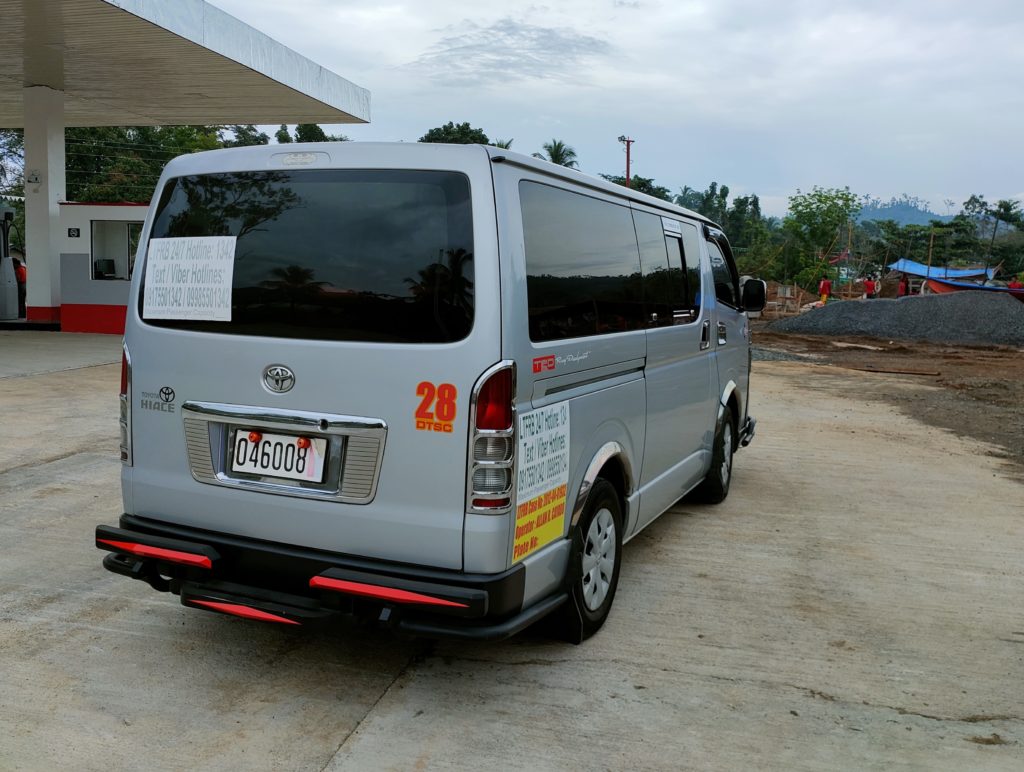 Transport in the Philippines: travelling by sea
Ferries
Do you remember there are over 7,000 islands in the Philippines? So, moving around in ferry is pretty common. There are mainly two types of ferries: fast ferries and regular ones.
Fast ferries are more expensive but way more convenient, they usually take 2 to 3 hours to move from one island to the other. Regular ferries are cheaper and tend to have bunk beds as they are sometimes used in night routes. Transportation time with regular ferries can last for 5 to 6 hours.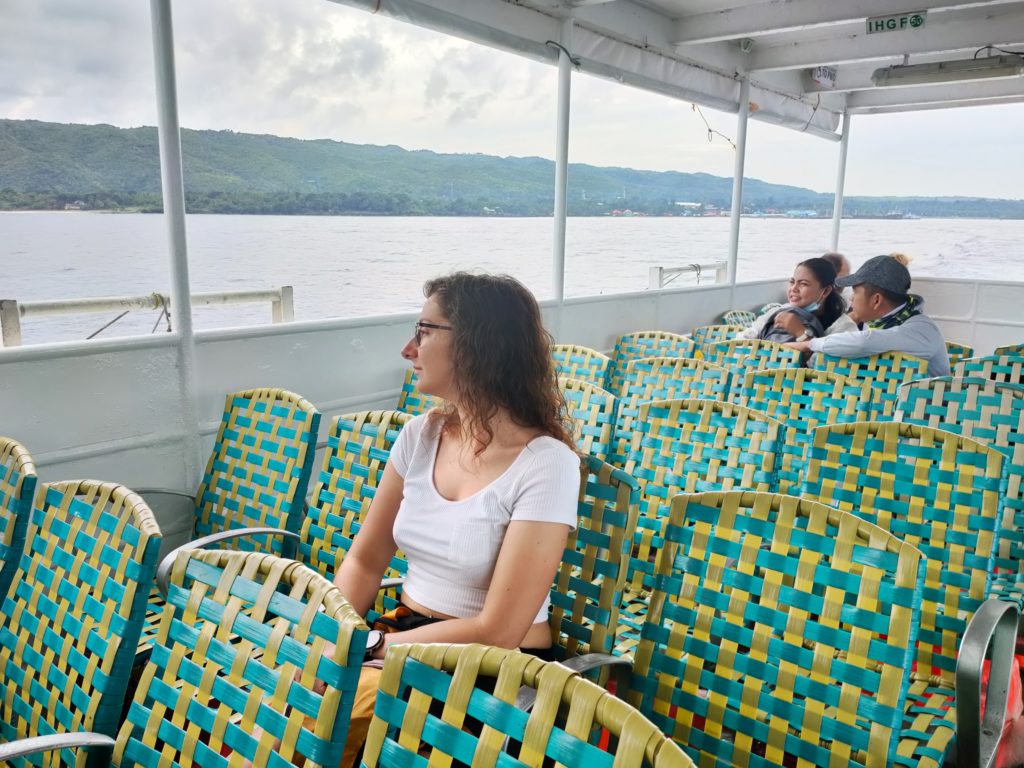 Depending on the route you are interested in you will have more or less options. Some routes are covered by several companies running ferries several times per day, while some others have one ferry per week. Not always the fast ferry option is available. You might also consider that an island can have several ports to arrive to or leave from. So, you will definitely need a bit of research to plan your transportation.
Some ferry tickets can be bought online but for most you need to visit the vending office. My recommendation is that you do that in advance, a few days or whatever works for you. Of course this is not always possible because you might arrive to an island you need to leave right away. All vending offices have their schedules and they usually close around 5pm. However, some are open 24h. This means that if you are short on time to buy a ferry ticket, you might not be able to buy the most convenient one and have to settle for the one with the vending office opened.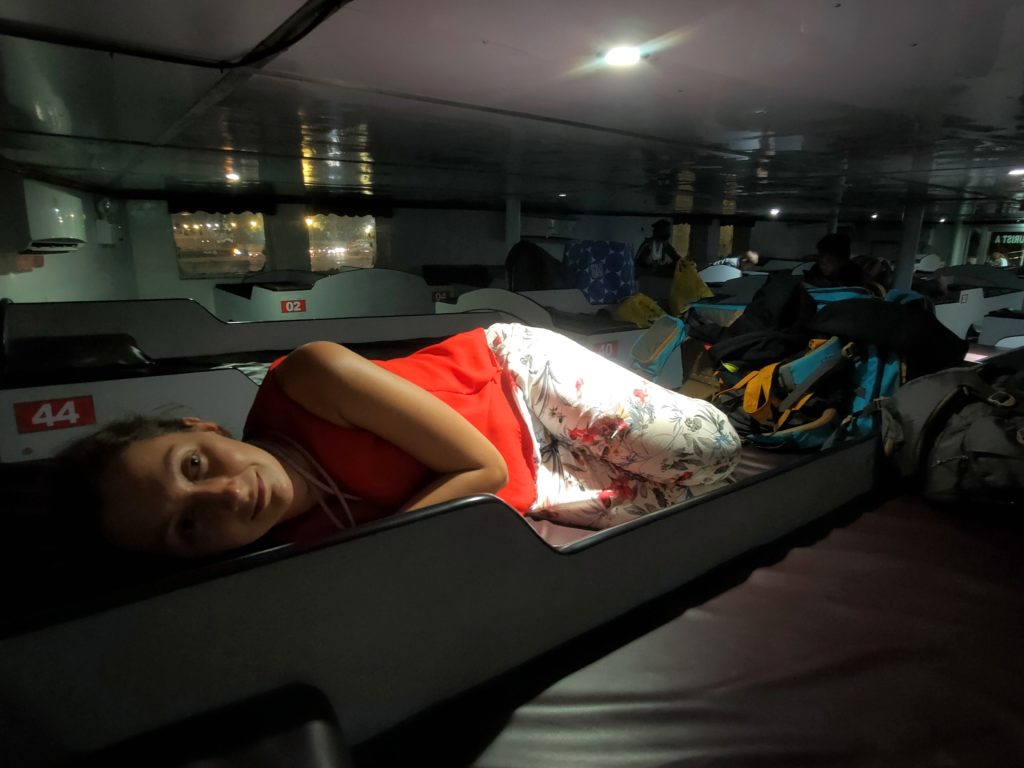 Bangkas
Lastly, some routes that go to smaller islands (for example to Malapascua or Apo) are covered by bangkas. These are small fishermen boats very popular in the Philippines. They are also used in island hopping tours. Bangkas have a schedule (more like a starting and ending time), but in general terms they leave when they are full. So it is difficult to predict when will you arrive to destination. However, you always have the option to hire a private bangka, which is of course more expensive than the public one. In both cases, you buy your ticket directly at the port.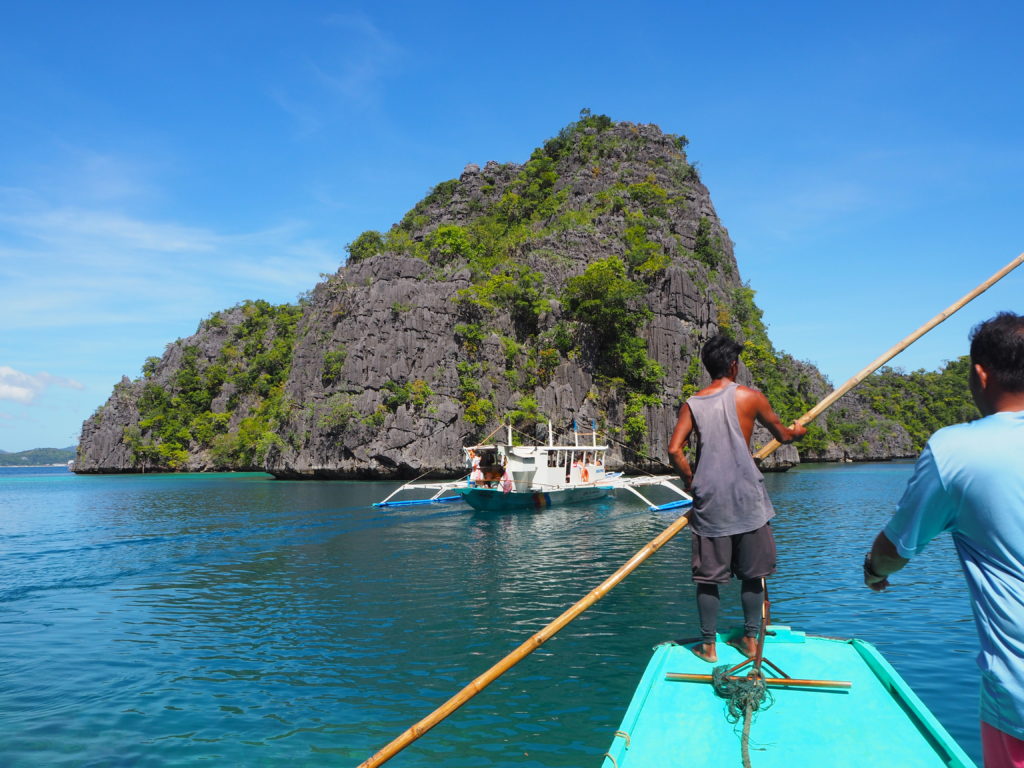 Transport in the Philippines: travelling by air
Plenty of islands in the Philippines have small airports with internal flights. In theory, this should make for an easier -albeit more expensive- way to move around. However, not all destinations are connected and you might need to transfer through Manila or Cebu. Also, schedules can range from several flights per day to one single flight per week. Nevertheless, moving by plane is an available alternative, and probably the only reasonable one for covering long distances (for example, when going to Palawan or Coron).
Regarding booking flights in advance, the sooner you buy it, the cheaper it will be (most of the times). However, if you want to change your plans but already have a flight booked, you might have some conflict. Everyone should find the balance between economy and flexibility that they feel comfortable with.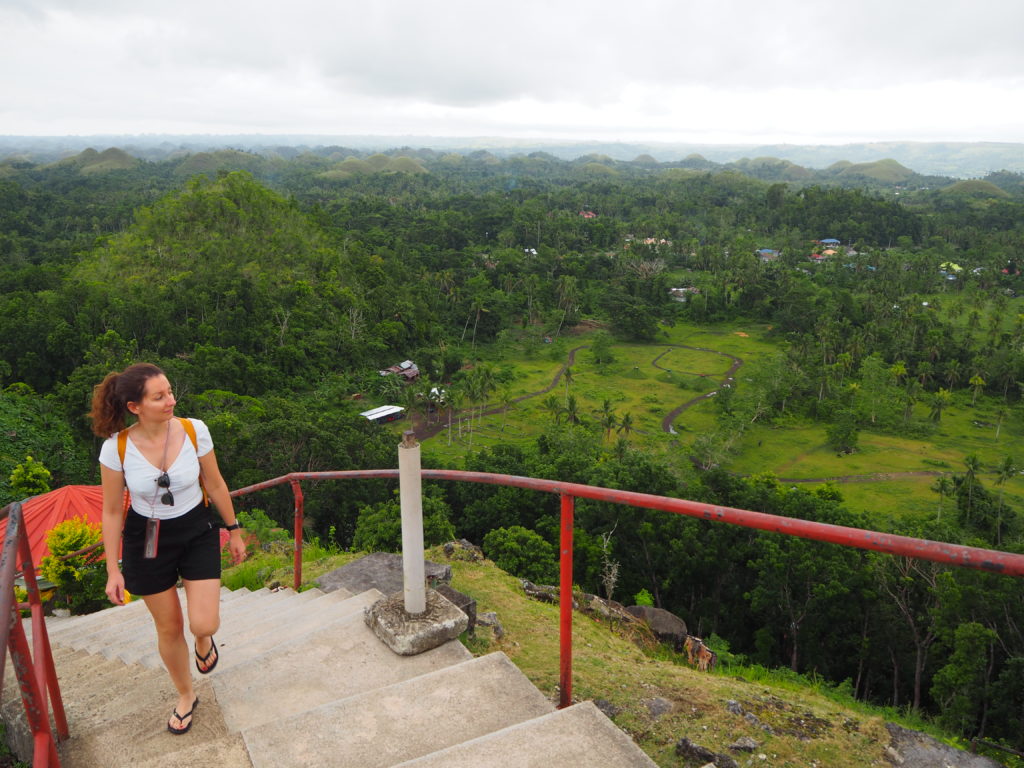 Also keep in mind that flights can be cancelled with or without prior notice. This happened twice during the three-weeks period that we spent in the Philippines. The first time, our flight from Coron to Cebu was cancelled two days in advance and we got tickets for another one later that same day. The second time, that same flight we had been given was cancelled when we were at the airport, in fact ten minutes after departure time. We were given flights for the next day.
We didn't receive an explanation for the first cancellation, for the second it was "plane malfunctioning". But when we finally did fly, the plane that was supposed to have passengers from three different flights had only 30 passengers. So our bet was that previous flights had been cancelled because of low profit.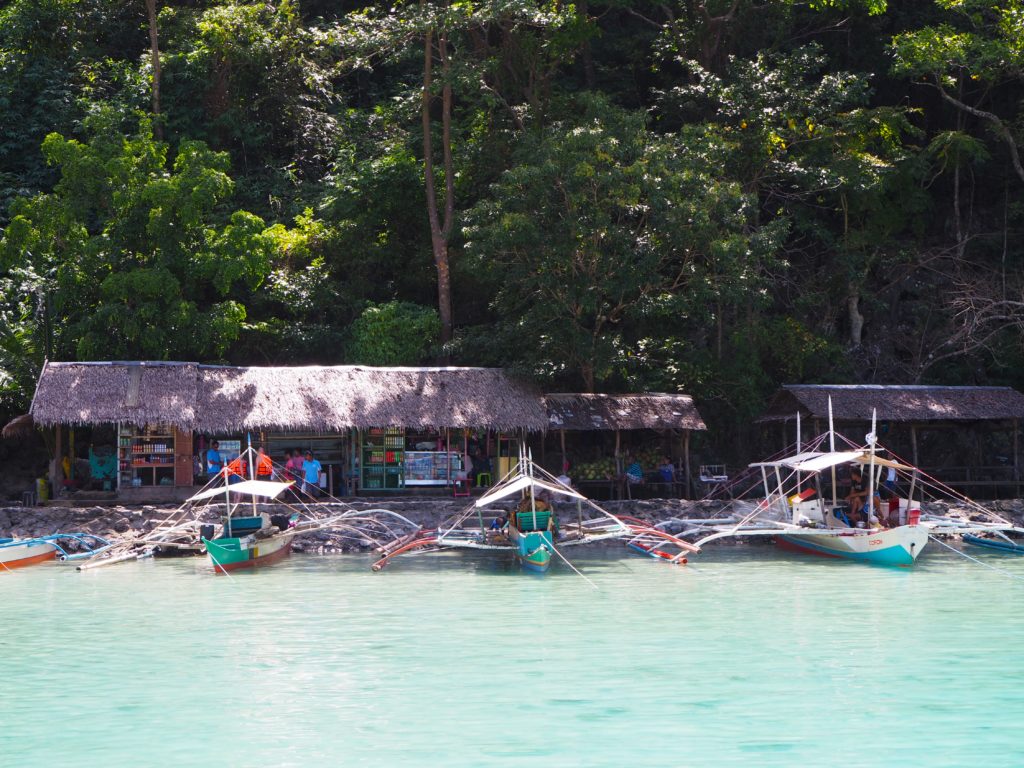 Useful websites to check how to move from one place to the other:
Useful websites to book trips in advanced:
12go.Asia (link here). Searcher to book online all types of transportation.
BusTickets.ph (link here). You can check and book online not only bus ticket but other forms of transport.
Barkota (link here). Online purchase of ferry tickets.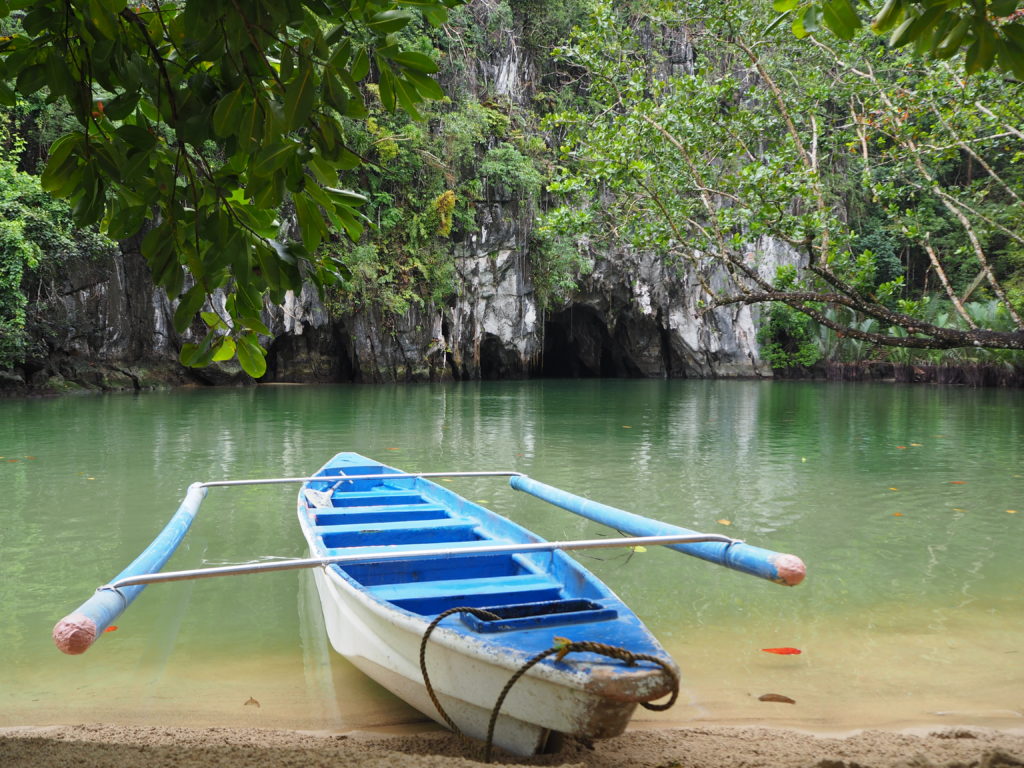 More information
If you want more general information on how to visit the Philippines, check my other post 'Visiting Philippines: everything you need to organise your trip'. There you will find a guide on how to start organising your trip there. From how to decide on the activities you want to do when visiting Philippines, how to move from one place to the other or when to book everything. Also, there is information about visas, health, climate, the backpack you'll need, recommendations money-wise and how to get a SIM card.
---
Was this post on transport in the Philippines useful for you? Please let me know and feel free to ask any question in the comments section! You can also support my work and Buy Me A Coffe. I will be immensely happy 🙂