Picture yourself in paradisiac beaches of white sand, turquois water and surrounded by palm trees. Imagine endless colourful coral reefs with thousands of tropical fish. Turtles, whale sharks, rays, thresher sharks swimming peacefully around you. Volcanoes in the middle of the jungle, or in the middle of a tiny lake. That, and much more, is what visiting Philippines looks like!
The Philippines are a bucket list destination with all its letters. In this post you will find a guide on how to start organising your trip there. From how to decide on the activities you want to do when visiting Philippines, how to move from one place to the other or when to book everything. Also, there is information about visas, health, climate, the backpack you'll need, recommendations money-wise and how to get a SIM card. So, let's get started!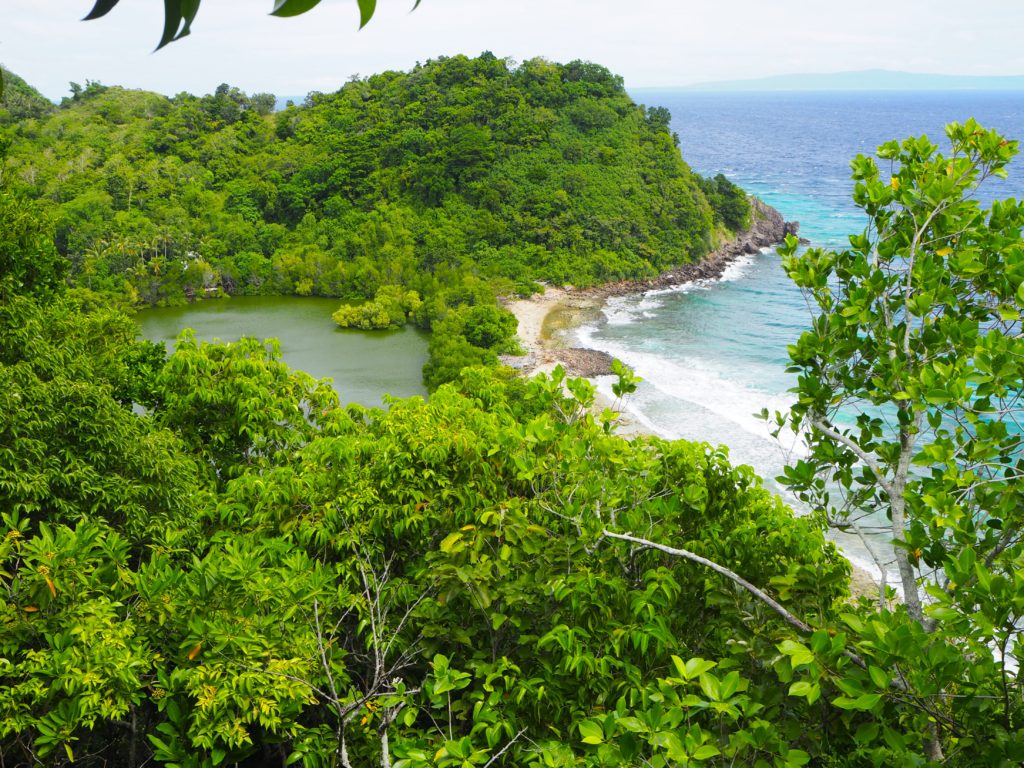 A brief overlook to visiting Philippines
The Philippines, officially the Republic of the Philippines, is an archipelagic country located in the western Pacific Ocean in the Southeast Asia. The country consists of around 7,641 islands from three geographical divisions: Luzon (north), Visayas (centre) and Mindanao (south). The Philippines cover an area of 300,000 sq km with a population of 109 million people, being therefore the 13th most populated country in the world.
The earliest inhabitants of the Philippines were the ethnic group Negritos until the arrival of the Austronesian people around 2000 AD. In the 16th century the Philippines were colonised by the Crown of Spain, who converted the country to Catholicism and maintained its control for over 300 years. In 1898, Spain ceded the territory to the United States which held control until the Japanese invasion during World War II. Finally in 1946, the Philippines became an independent country, albeit with tumultuous experience with democracy.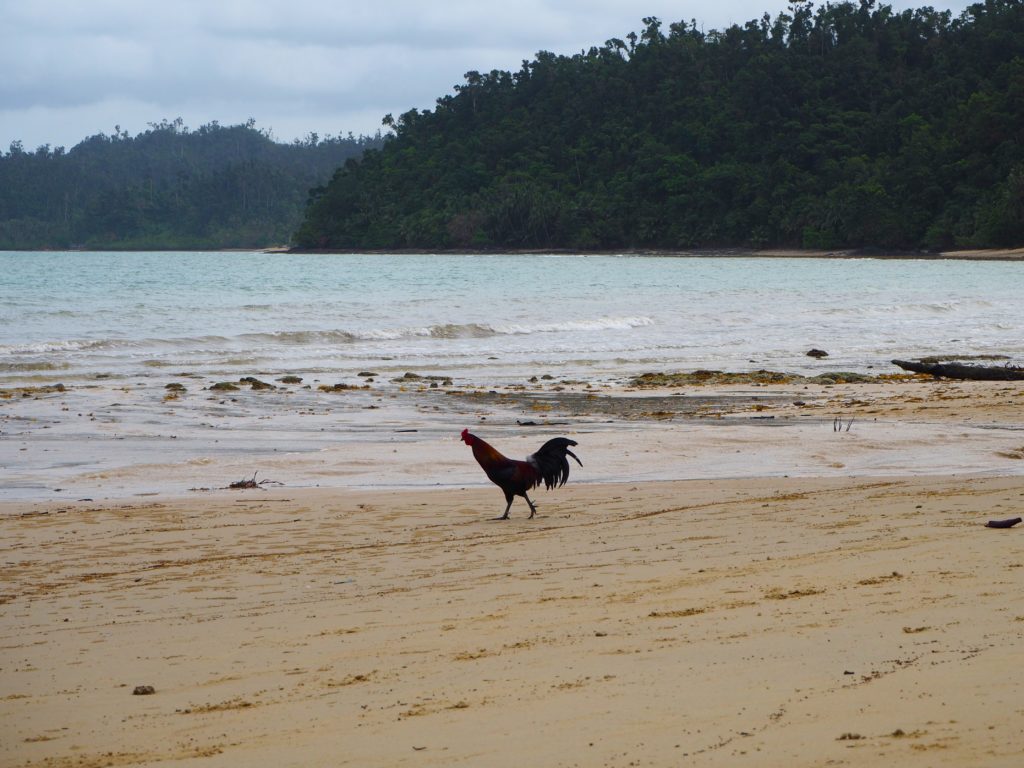 Being located in the Pacific Ocean ring of fire, the Philippines are prone to earthquakes and typhoons with great potential to negatively affect the country and its people and infrastructures. On the other side, it has rich natural resources and has a great variety of biodiversity which is one of the main attractions of the country.
Where to start organising your trip?
With so many islands to chose from and such paradisiacal locations, the first thing that will likely happen is that you feel a little overwhelmed with having to decide what to do.
So, how should you start organising your trip?
First of all, acknowledge that there are several type of travellers who visit the Philippines. From the ones that spend a sabbatical there and time is not a limitation to the ones with two or three weeks to enjoy the country. Those who want to visit the main highlights in contrast with others seeking more remote our authentic experiences. Tourists with plenty of resources or those travelling on a budget.
Visiting Philippines can be for all of these type of travellers. However, your possibilities and decisions will vary depending on which type you are.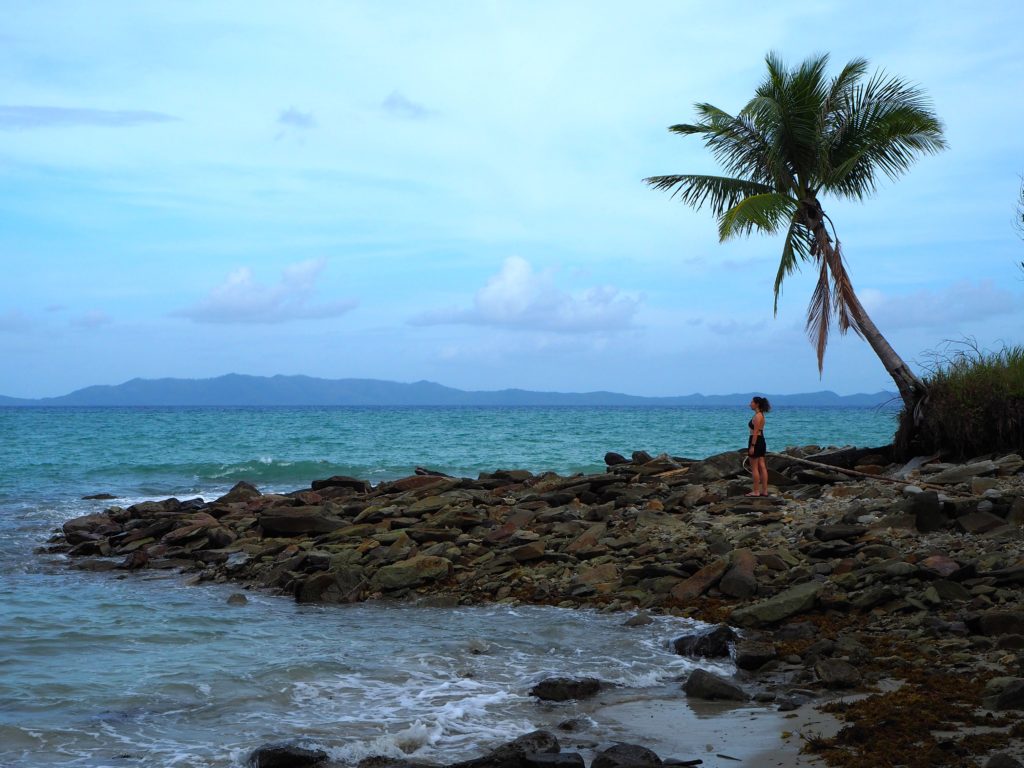 What to do
First of all, what type of trip do you want to have? From beaches or selvatic nature in the Visayas; snorkeling or scuba diving in Apo Island, Coron, Panglao or Malapascua; surfing in Siargao; to more historical locations in Luzon or Davao; the Philippines offer a great range of options.
If you want to have a little bit of everything but you do not have that many days, you'll probably need to compromise some activities. When you try to rule out some possibilities, you will surely find online that everything is a must. This is good, because it means that all alternatives are amazing, but it is not very helpful.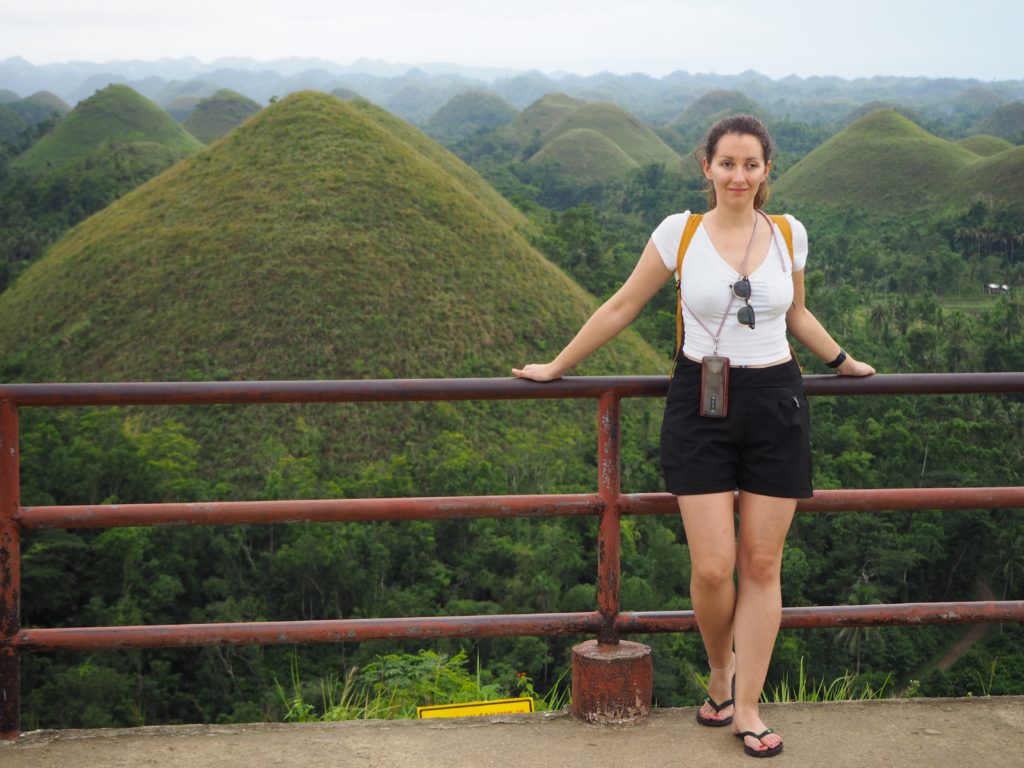 How to move when visiting Philippines
Another important thing to keep in mind is that it takes you forever to get from one place to another. So, do not be very optimistic on the number of activities you will be able to squeeze in, as a considerable amount of time will be wasted moving around.
There are some airports with internal flights located in the main cities in the Philippines. However, you will mainly move by ferry or bus, which is slow. Also, not all places are connected, so you will need to check in advance how to arrive from one place to the other, as this will condition the order of your itinerary.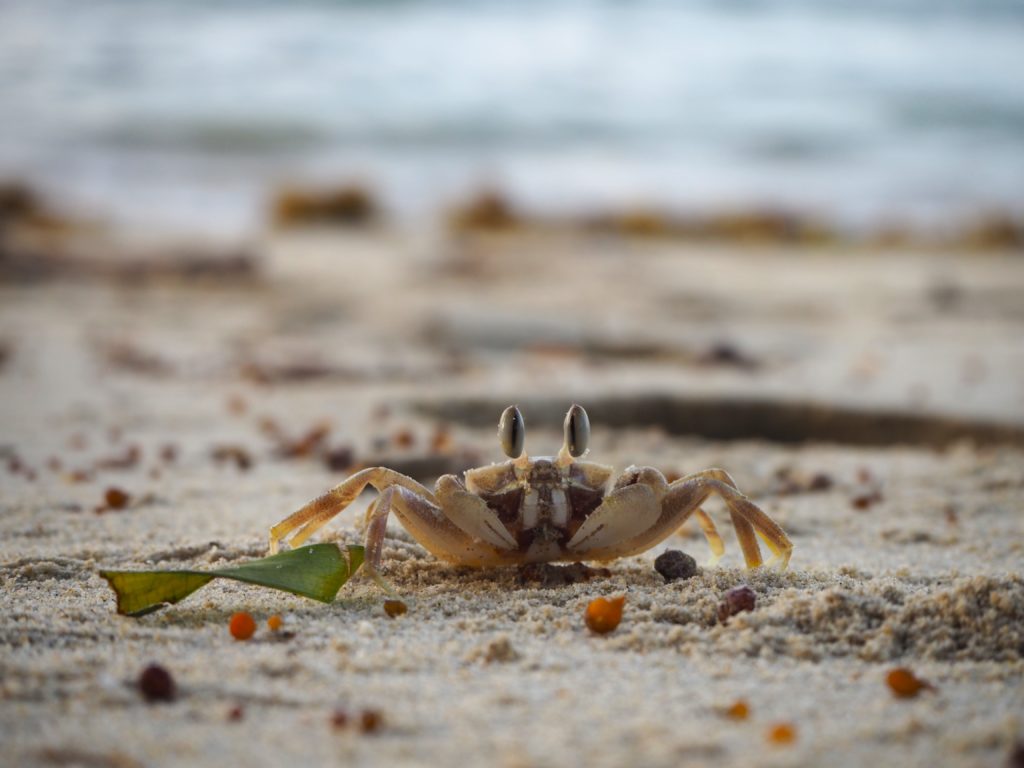 Schedules are also important. If there is only one ferry per day connecting two particular destinations, you will need to know that in advance so that you can plan to be there and take it, which is not always possible. Unless, of course, that you are travelling slow and have plenty of time in the country. In that case, waiting a whole day would not have such an impact in your trip.
Wrapping it up
So, with all that in mind, this is what I recommend you to do:
Read a little bit of everything, so that you have a general idea on all main attractions in the Philippines.
Pick up whatever options you want to continue exploring. Forget about the rest.
Besides information on the places to potentially visit, check how to arrive to them. This will help you rule out options that may be cool but too remote and also think of an itinerary.
As a general rule of thumb, consider that you'll need minimum about three days per location, so chose according to the time you have available.
Also, consider that you will spend one full day or even one day an a half to move from one place to the other (particularly when changing from one island to the other).
Do not book anything! If you have a route but no bookings, you can adapt your trip if you want to once you are there. Or if you need to! Transports can very easily be cancelled without prior notice. Or schedules changed without you knowing.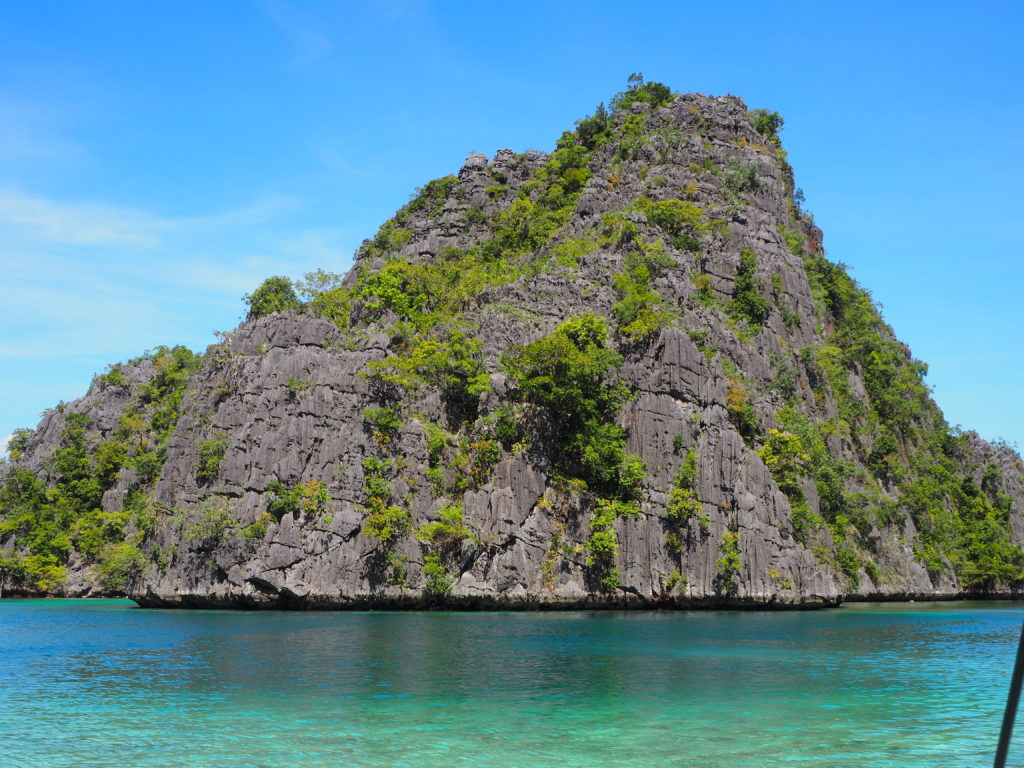 Booking activities and accommodation for visiting Philippines
The activities
I am the biggest advocate for never booking anything from home and instead try to do the activities on your own (this way you'll do it on your terms and times) or just book it when you are there.
While this still applies and there's plenty you can do without guides, when visiting Philippines you'll find activities in which you need some external organisation. For example, for island hopping you'll need someone with a boat to move you around.
This doesn't mean that you need to book it from home. The main perk of booking everything there is that you will save some money, as you will not need to pay for the intermediary and you will be able to bargain the price a little. Also you'll have more flexibility in case your plans change, a very real possibility in the Philippines.
However, there are some tours that can be customised, or activities that you can organise privately. If you have a group of 6-8 people you get more or less the same cost per person as if you were joining some crowded tour. This means that you need some anticipation, first to really know the options and then to be able to find more people to join you if you chose the private option. A great place to find other travellers that you can add to your group are the Facebook communities (backpackers in the Philippines and similar constructions).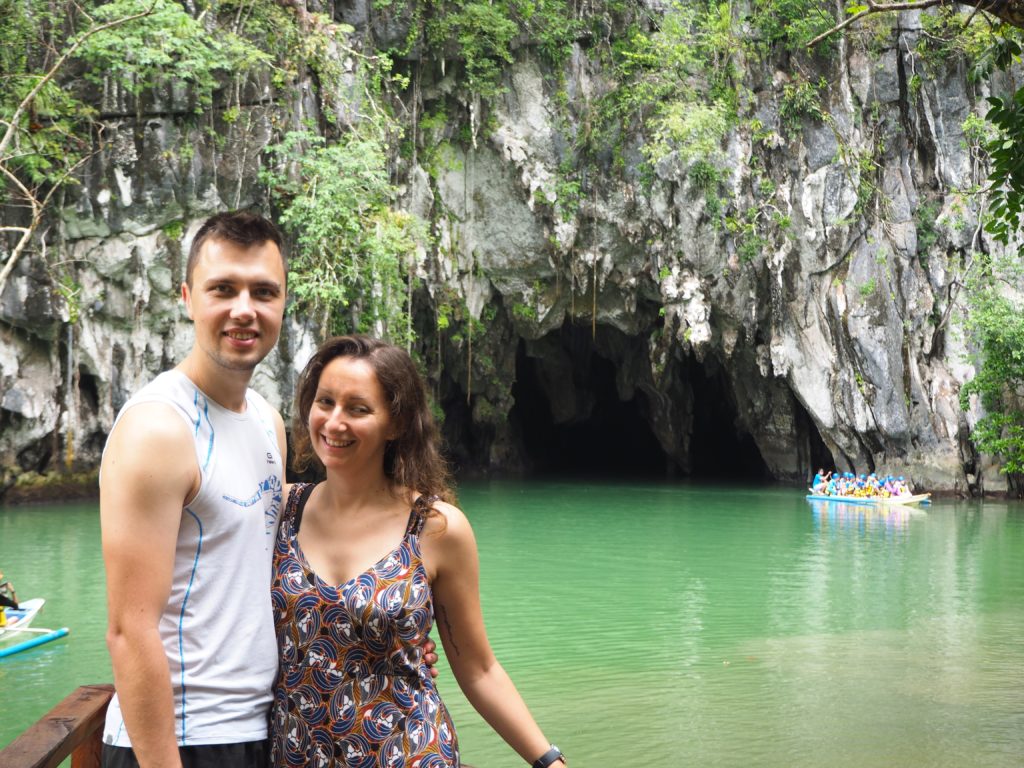 Even if you opt for the private option regarding tours, I wouldn't book it until last minute. Or at least until you already are in the island where the tour leaves from. Keep in mind that you can organise your tour with less than a day of anticipation, and that transport to that island can fail you.
The accommodation
As for accommodation, I would also advise you to book with little anticipation. The argument again is flexibility, but also, you can get recommendations from the people you find while traveling.
A good approach could be to book to or three days in advanced. For example, when you get to a place, you organise the accommodation for the next destination. Another thing I would prioritise is having free cancellation, just in case you cannot arrive.
The App Agoda has the most options for accommodation, although you can also find plenty in Booking.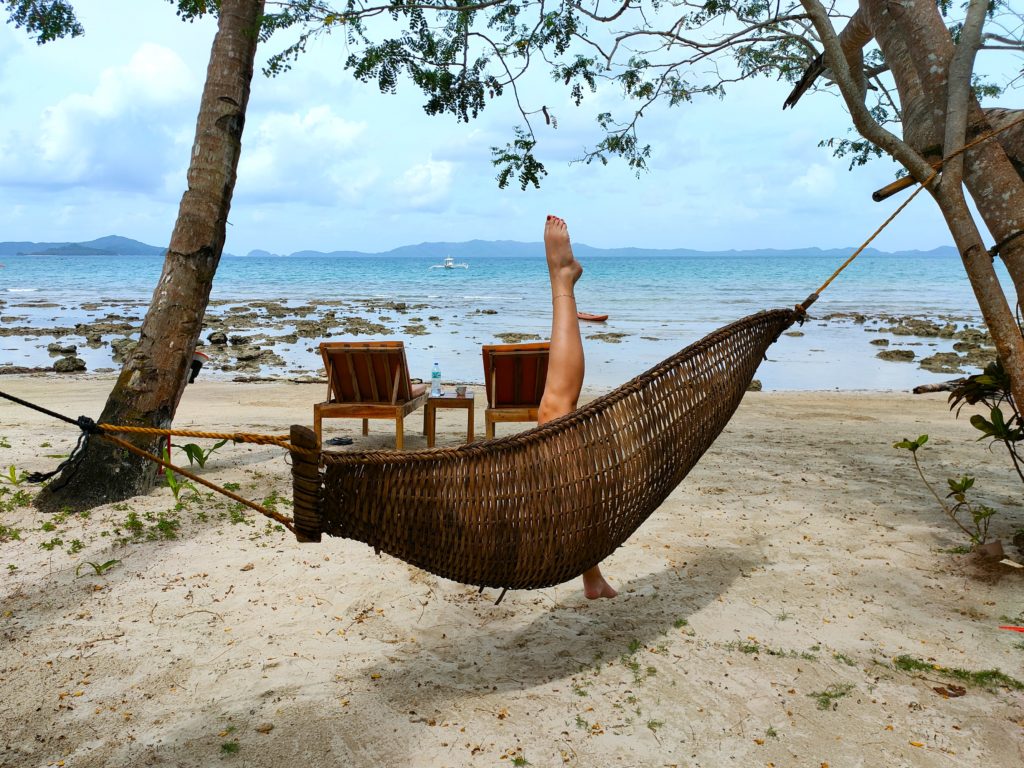 The transport
Lastly, regarding transport the question is not if you should book in advance but if you can. This does not apply to flights, but most ferries and buses cannot be booked online and you need to buy the passage directly at their offices or the vehicle. Obviously you need to be there for that.
Regarding the flights, the discussion is that the sooner you buy it, the cheaper it will be (most of the times). However, if you want to change your plans but already have a flight booked, you might have some conflict. So I guess that in this case, everyone should find the balance between economy and flexibility that they feel comfortable with.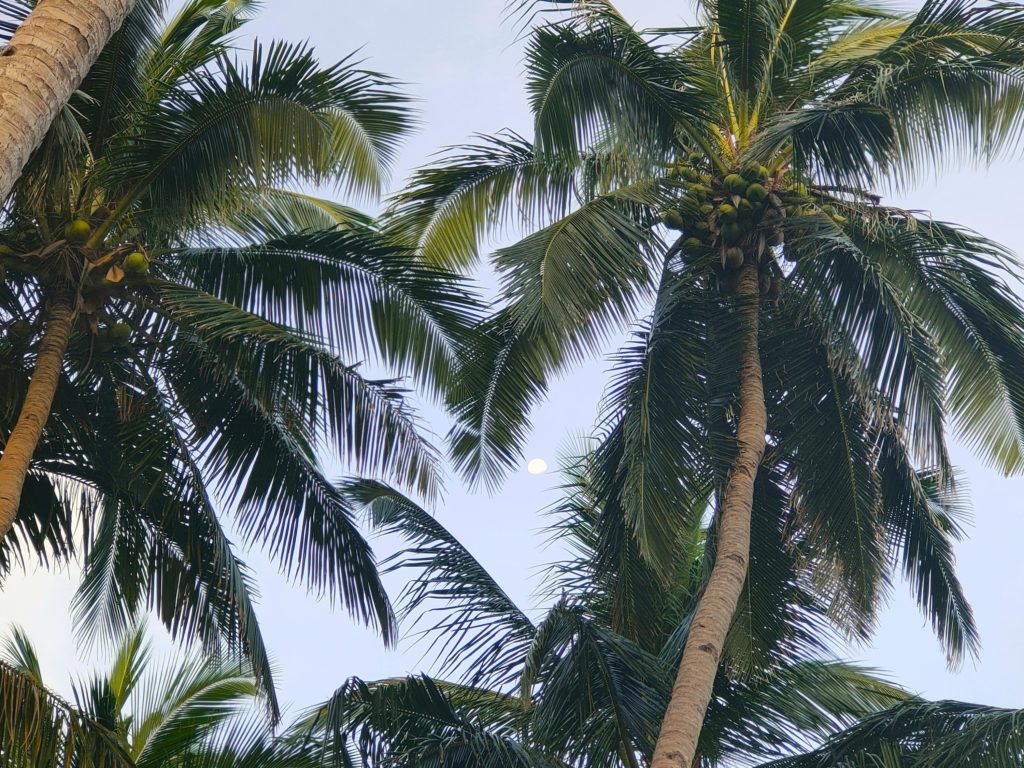 Transport in the Philippines would deserve a single blog on its own. In my opinion, it is one of the most difficult things to organise and one of the most difficult countries to move around. Especially if you have a short time in the country, it can feel like you spend forever travelling. So, I have prepared an independent post with plenty of information on transport: 'Transport in the Philippines: how to go from one place to another and survive the process'. Check it to be prepared!
How to get a visa for visiting Philippines
For trips under 30 days, the Philippines provide a free visa if you reside in one of the following countries (link here).
The requirements for this free visa are that your passport must have a validity of at least 6 months since entering the Philippines, and you need a plane ticket to exit the country within these 30 days. You do not need to do any procedure or fill any form prior your arrival to the country. You will just get a stamp in your passport that will allow you these visa-free 30 days.
If you do not have a flight to leave the country, you have several alternatives:
Buy a very cheap flight and just don't use it. For example, destinations such as Hong Kong or Taipei are very cheap if you plan in advance.
Use a booking service such as Best Onward Ticket. For $8-$12 you will get a 48h reservation ticket that is valid and will be accepted at the airport as proof of leaving the country.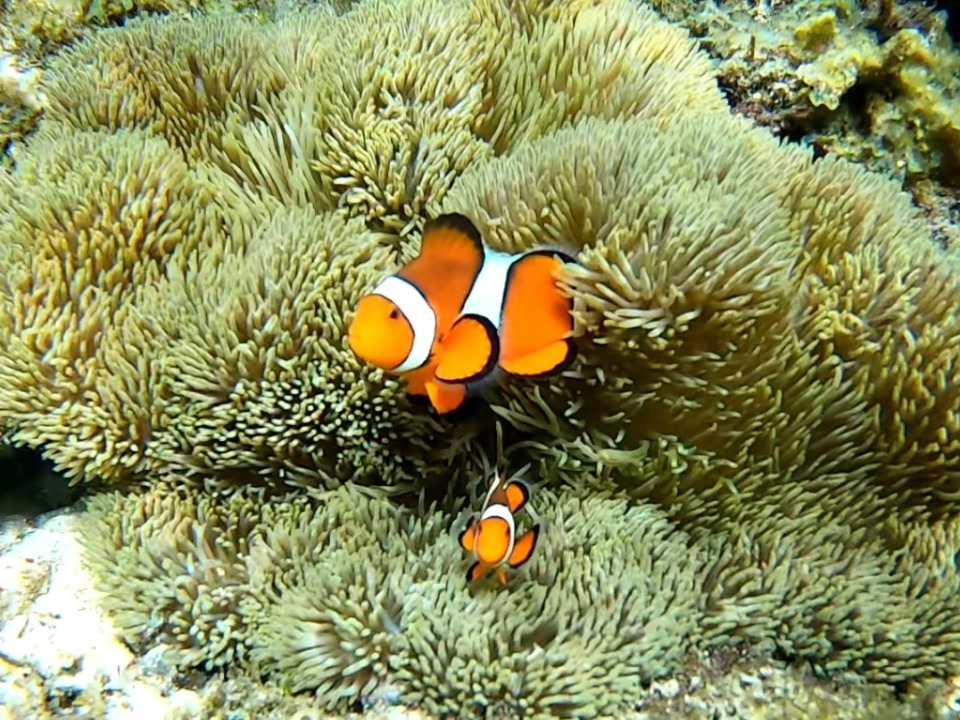 There are several extensions to the 30-days visa that you can check for other scenarios: https://www.visa.gov.ph/. The most popular extension is a 29 days one (a total of 59 days) that costs about 30€.
An alternative to extend your visa is to leave the Philippines within these 30 days. When you enter the country again, you will get an additional 30 days.
Vaccination and health recommendations for visiting Philippines
I will not be discussing Covid restrictions or requirements as they are changing often.
The only mandatory vaccine for visiting Philippines is yellow fever if you come from a country where this disease is endemic. However, even if they are not mandatory, the recommended vaccines are the following:
Generally recommended vaccines: chickenpox (varicella), diphteria-tetanus-pertussis, flu (influenza), measles-mumps-rubella (MMR), polio and shingles.
Vaccines recommended under special circumstances: cholera, hepatitis A, hepatitis B, japanese encephalitis, malaria (prescription medicine to prevent it), rabies and typhoid.
You should check your particular case with your healthcare provider, discussing the regions of the country you will be visiting.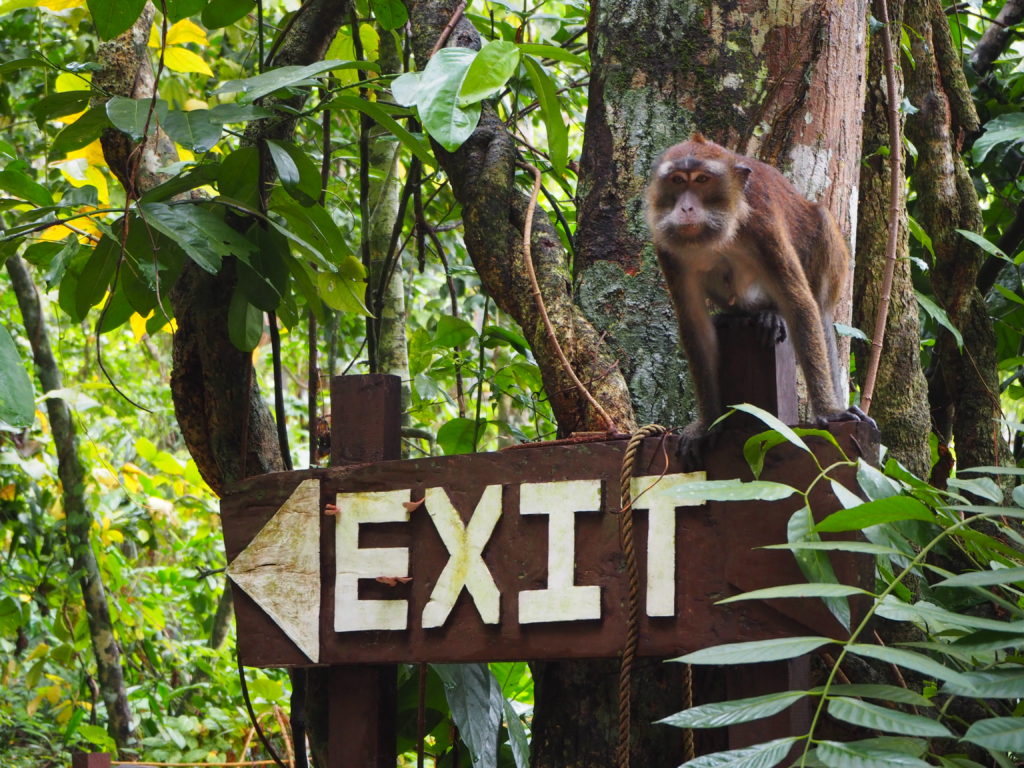 Regarding food and drinks, you will probably get a little sick just for the huge change of environment. In that case, drink plenty of water and eat soft meals. It will be easy because plain rice is everywhere.
To prevent that, the general recommendation is to always drink bottled water. This means mistrusting ice cubes in your beverages as well as smoothies. Fruits, vegetables or salads can also be tricky. You never know which type of water has been used to wash them.
Street food in the Philippines is also common. It can be part of the experience to eat lechon (a small pork), fried chicken or the many dishes that are prepared in the stalls. I am pro this experience, however keep in mind that these stalls are usually next to the very polluted streets of the cities. So, go to a secondary street, check the cleanliness of the place and go for it!
With that being said, I honestly consider that it is impossible to follow through all these guidelines as you will be more worried than enjoying the trip. So with those in mind, just apply common sense and do whatever works for you.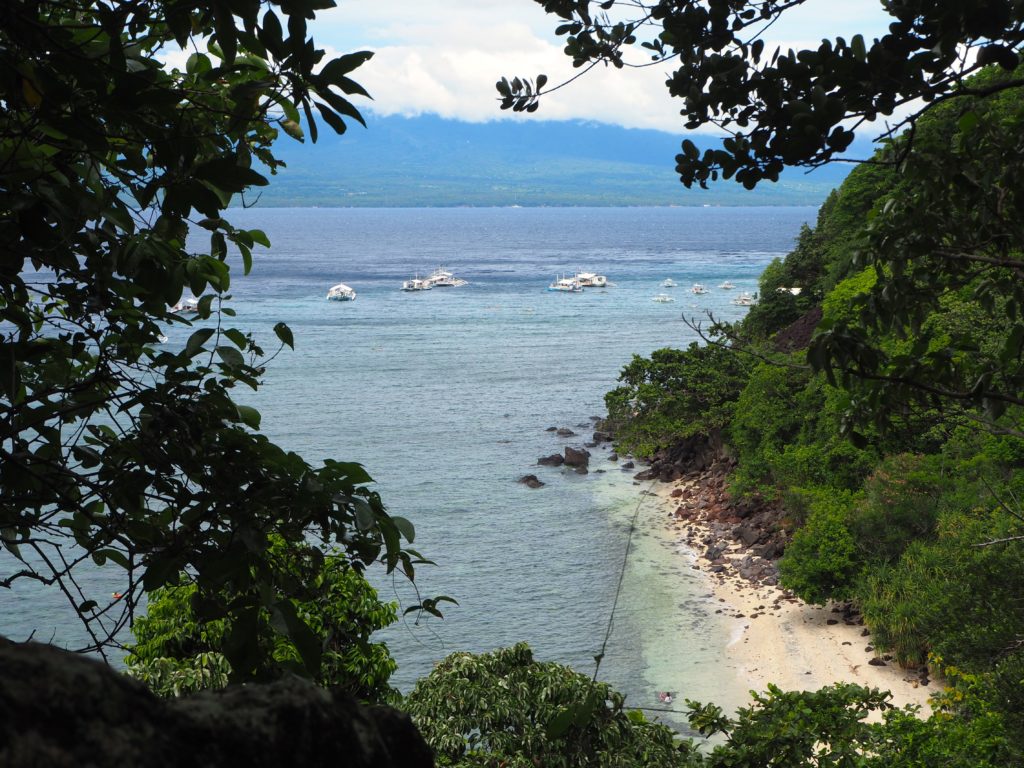 The climate
The climate of the Philippines is tropical and maritime, with generally high temperatures, humidity and rainfall. It is prone to catastrophic weather events, typhoons being the most common of them.
The mean annual temperature is 26.6ºC, with very little variations across seasons (25.5ºC in January as lowest mean temperature versus 28.3ºC in May as highest mean temperature). There is also almost no differences on mean temperature because of latitude. Altitude does influence temperatures, with Baguio (1,500 m above sea level) having an annual mean of 18.3ºC.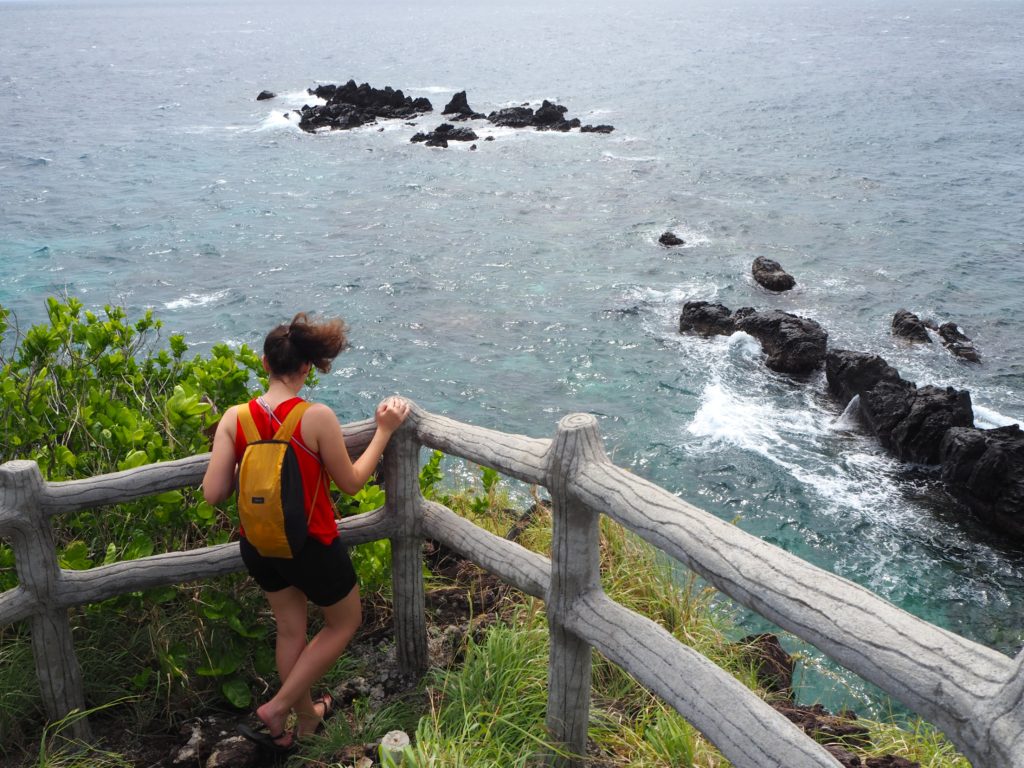 Humidity ranges from 71% in dry season to 85% in rainy season, with the months of March to May being the most uncomfortable ones because of the combination of high humidity and high temperature.
Rainfall is the most significant climatic event in the Philippines although some regions are more affected than others, depending on wind-currents and the location of the mountain systems. In fact, it is rainfall what divides the seasons that the country experiences. Rainy season is when heavier rains might be expected and it lasts from June to November. Dry season begins in December until May and can be divided in cool dry season, from December to February, and hot dry season, from March to May.
A great proportion of the rainfall, humidity and cloudiness in the Philippines are influenced by typhoons. Generally they originate in the region of Marianas and Caroline Islands and move in a northwest direction, therefore they tend to spare the area of Mindanao (south of the Philippines). Typhoons may occur between August and January.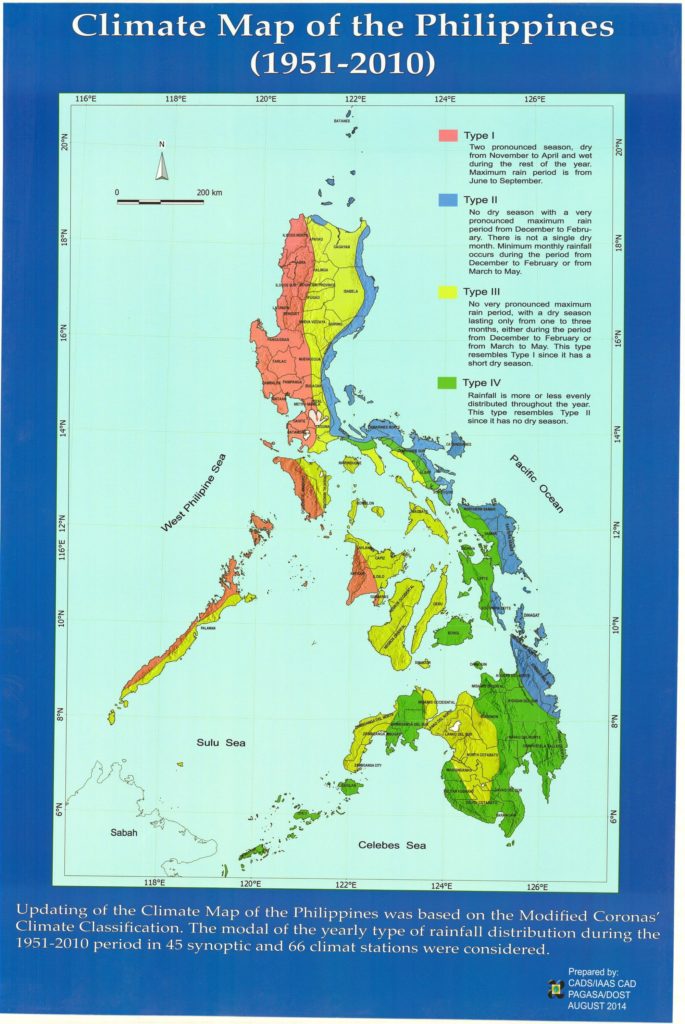 Your backpack for visiting Philippines
The basics
Backpack of 40L, maximum 50L. The weight you carry should not exceed 10% of your body weight.
Organisers (small bags to categorise your stuff).
Waterproof bag for the beach and island hoping. 15L shall be enough to include your items of value and a micro fiber towel.
Clothes: very few change of clothes because you will find laundries everywhere. Very few are very few, like two of each. You don't need warm clothes apart from a light jacket for transportation (because of the AC). Rain cover is mandatory.
Swimsuit: you will basically spend most of your days in your swimsuit, so I would take a few of them. Also for guys, it is a great alternative from trousers as they can dry easily, which is useful too in case of rain.
Shoes: water shoes that you can use to walk in the beaches, as they tend to be rocky or have corals, plants or sea urchins. Also something to comfortably walk that you can also use for trekking if you plan to do them. And flip-flops! If you don't plan to trek, I would probably skip the walking shoes and just have comfortable flip-flops instead.
Microfiber towel.
Snorkelling equipment: you can rent snorkelling equipment in some places but in others this option is not available.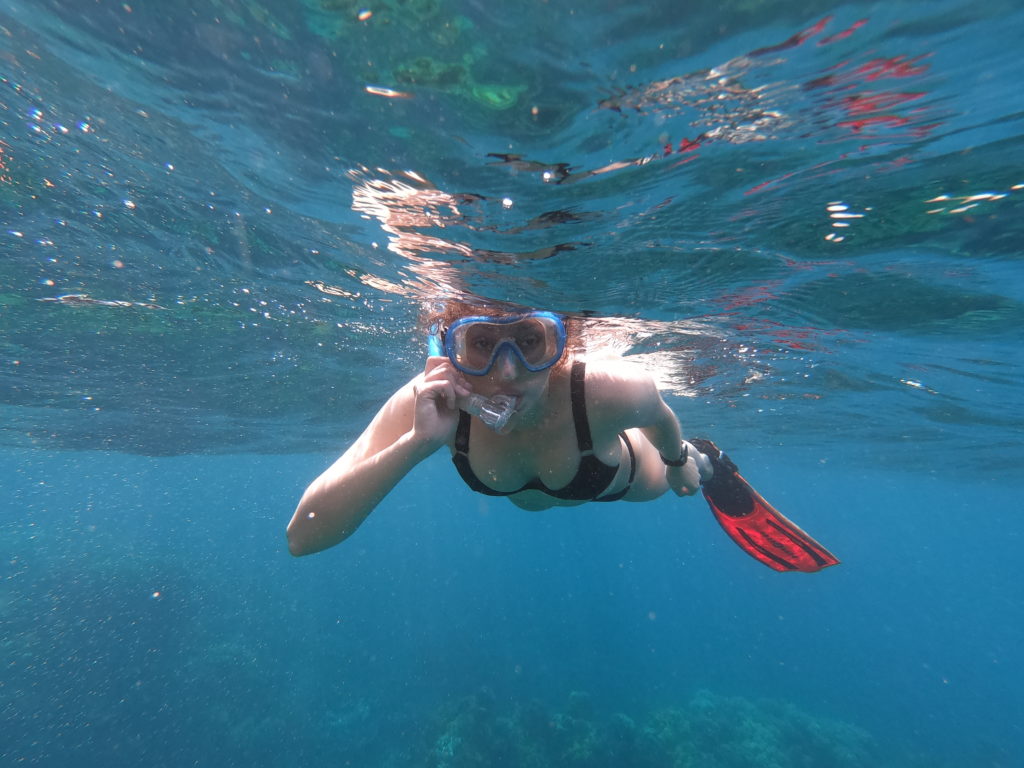 Toiletries
The general rule is whatever you need, carry only the amount you might use. This will probably mean taking empty 100mL bottles and filling them with your soap or lotions, not only for the weight but also for the space they will occupy. Keep in mind that you will be able to buy there whatever you are short on.
Shower gel and/or shampoo.
Deodorant.
Toothbrush and paste.
Body lotion for dry skin and sun.
Sunscreen. Try to have a sunscreen that is respectful with the environment, as you will be swimming in biodiverse and protected areas.
Mosquito repellent. Although another good option might be to buy it there, as you can purchase individual dosages.
Lip balm.
Whatever other toiletries you use on a daily basis (keeping in mind that you'll need to carry them).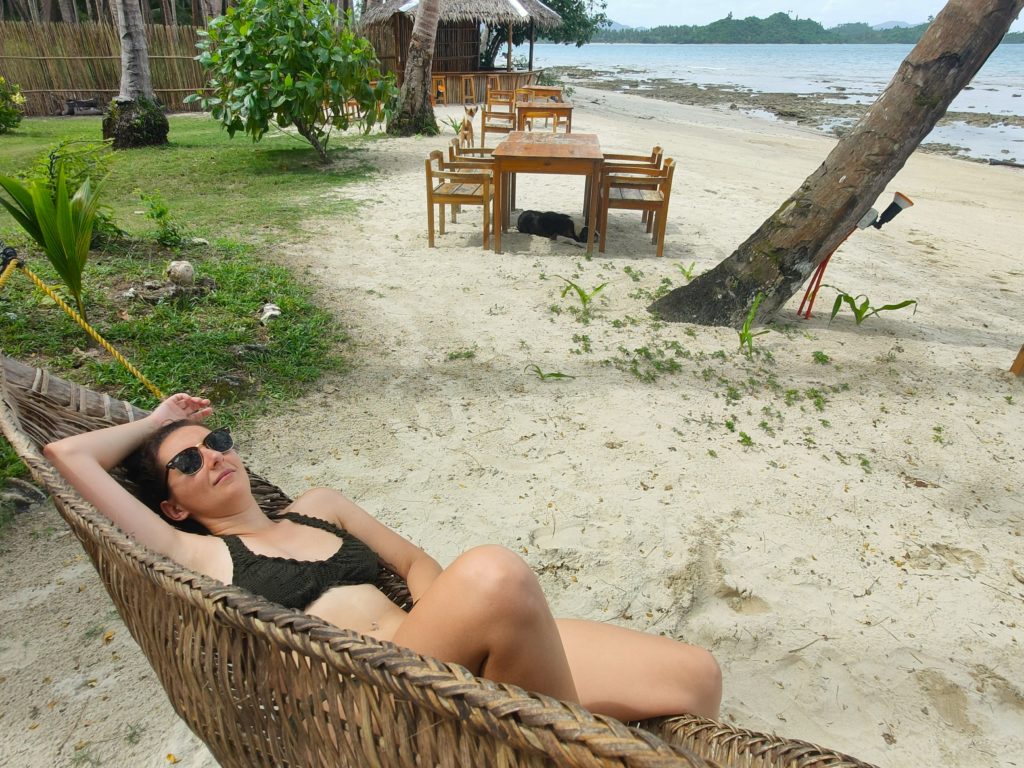 First aid kit
In the Philippines there are plenty of drugstores and medicine is cheap. You don't need a prescription to buy the most basic things (although you need it for things like antibiotic). However, you might not find something specific in the more remote islands you visit. The general recommendation is to have the basics with you.
Paracetamol and ibuprofen.
Something for diarrhoea.
Something for motion sickness, particularly for boats.
Plasters.
Antiseptic ointment such as betadine.
Salt formulations for oral rehydration, as you will likely be a little sick on your stomach.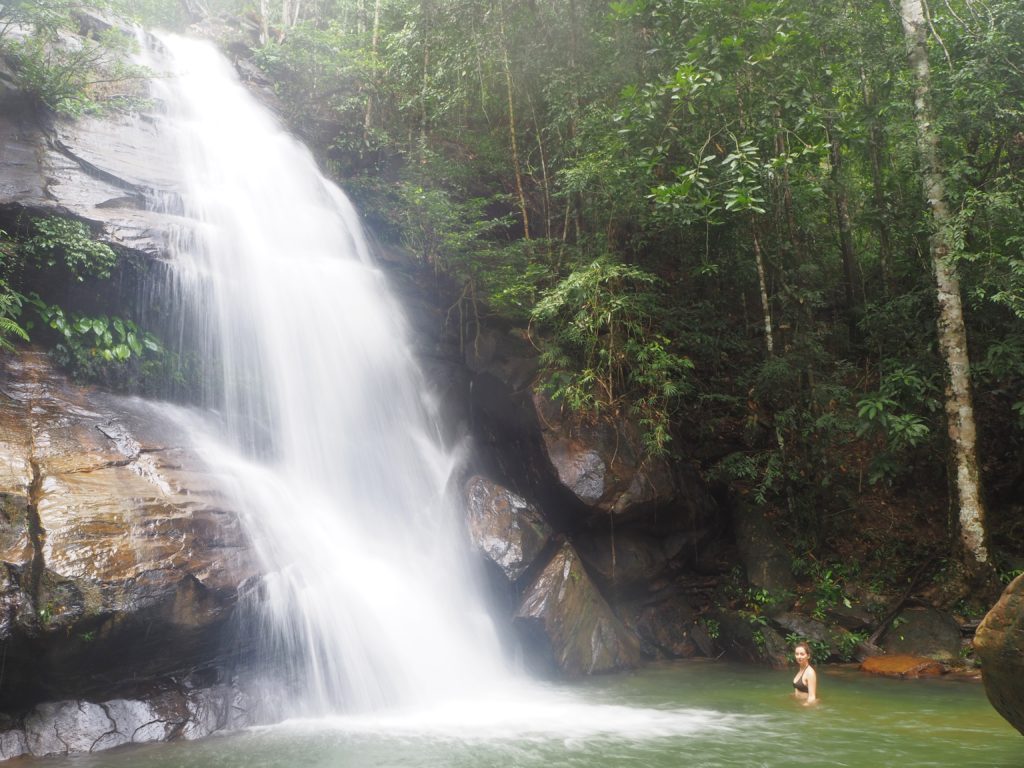 Electronics
This might be very different from one person to the next, but this is what I would consider:
Phone.
Camera, if you feel the one on your phone is not enough and you have weight to spare.
Underwater camera, and a drone, if you have them.
Headphones.
Chargers for everything.
Power bank. Particularly if you will be in areas without 24h electricity.
Travel plug adapter.
Multiple plug.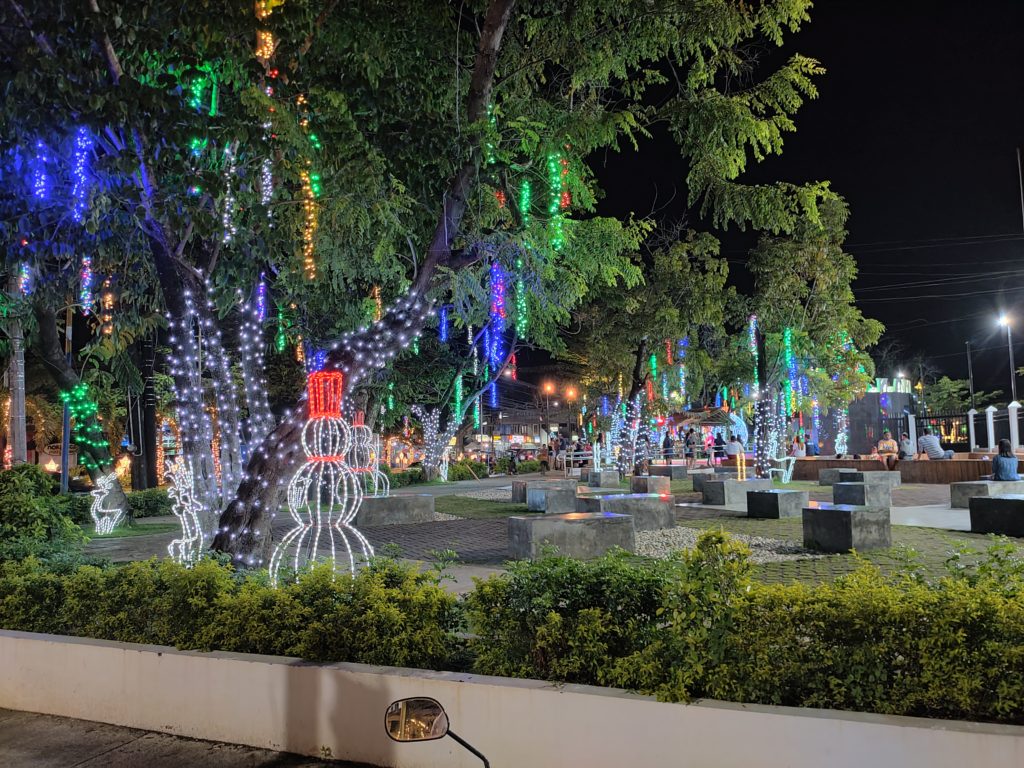 Accessories
This is the miscellaneous part of every list so expect to find a little bit of everything:
Refillable water bottle.
Documentation. Passport with at least 6 months of validity, driving license (some countries such as Spain have an agreement with the Philippines thus making your driving license valid for 90 days), vaccination card in case you come from a country where yellow fever is endemic, health insurance, Covid passport. You might also have a digital copy of all your documentation online so you can check it if you need it.
Credit cards and cash (you will not be able to pay by card at most places).
Sunglasses.
I always carry a very small notebook and pen.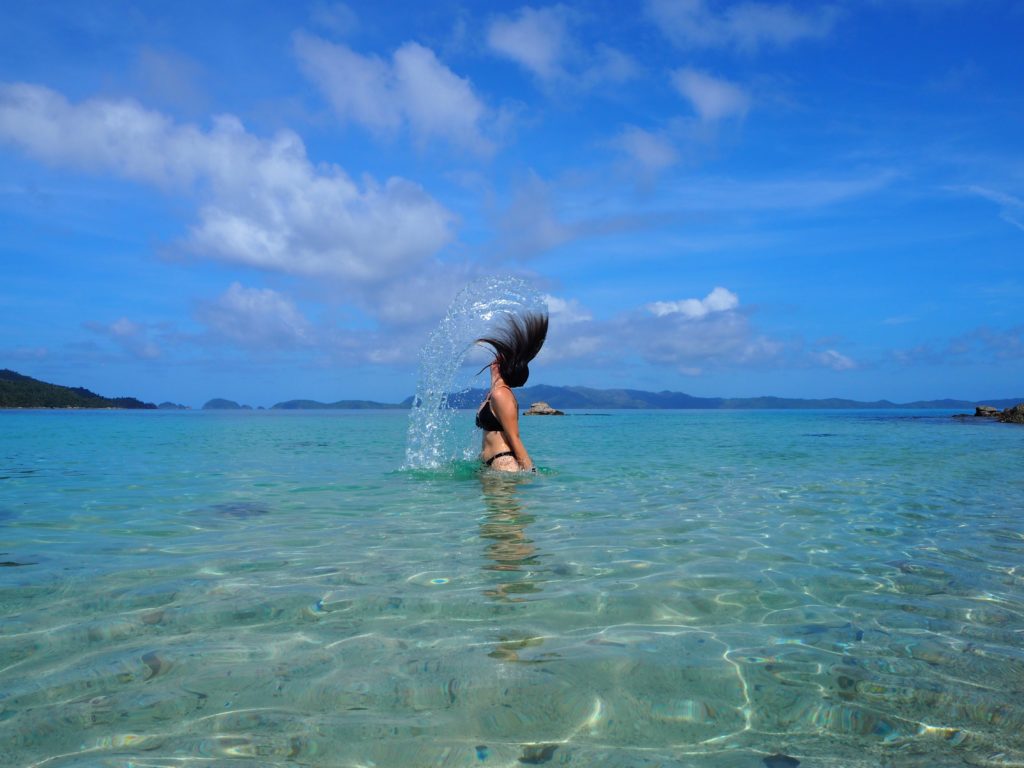 Additional considerations regarding backpack
In internal flights, hand luggage cannot exceed 7kg. Checked-in luggage can weight up to 20kg, and it is always recommended to buy it with your ticket online, as it is 3x more expensive if you need to pay for it at the airport.
Money recommendations when visiting Philippines
Paying with credit or debit card is not widely extended so you'll need pocket money when visiting Philippines. This is particularly important in the smaller and more remote islands, as they do not have ATMs.
Generally you can withdraw 10,000php from banks with a local fee of 250php (plus your bank's fee). Bank BPI and China Bank allow you to withdraw 20,000php for the same 250php local fee, while HSBC allows for 40,000php (although this last one can only be found in certain places of the capital Manila).
Many many ATMs do not have available cash to retrieve. This means that you might need to visit several ATMs in order to retrieve money. Our record was 6 ATMs with no cash in a row. Plan in advance and don't wait last minute or you might find yourself in a difficult situation.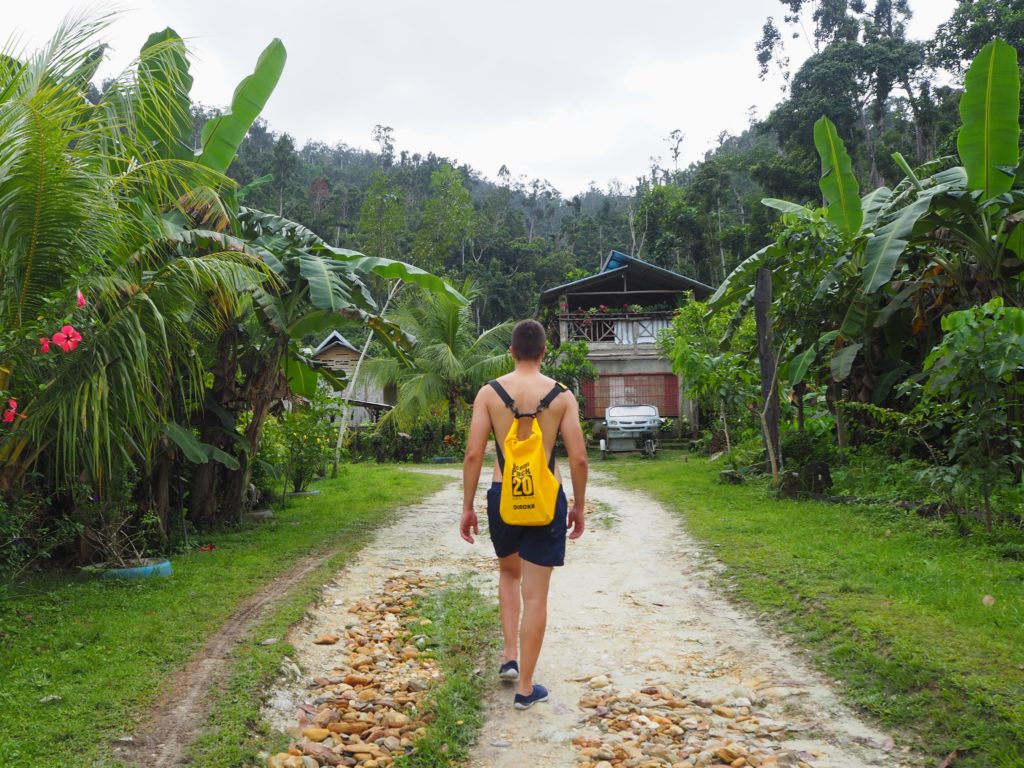 There is no better change than in the airport of Manila. This does not apply to the rest of the airports, for example in Cebu airport it is the worst we had. So if you are landing somewhere else than the capital, it might be better to wait until you are in the city.
As a general recommendation, check the change rates in banks and change offices to get an idea on the rates for when you need to change. This way, when you need it you will know if what they are offering is competitive or not.
Lastly, always have small bills with you for tips. You'll need them for certain guides or services and they 'never have change'.
Getting a SIM card
There are several mobile network operators currently in the Philippines. The main ones are Smart, Globe and Dito, although traditionally the market was dominated by the first two. Therefore, you will have different options to buy your SIM card, so let's discuss what you need to consider.
First of all, although it has never been necessary, from 2023 you need to register to get a SIM card, due to a legislation that has been passed. This means that you'll need to show your identification and the SIM card will be associated with your name.
You'll need your phone to be unlocked, otherwise you will not be able to use any SIM card or operator that is not your own.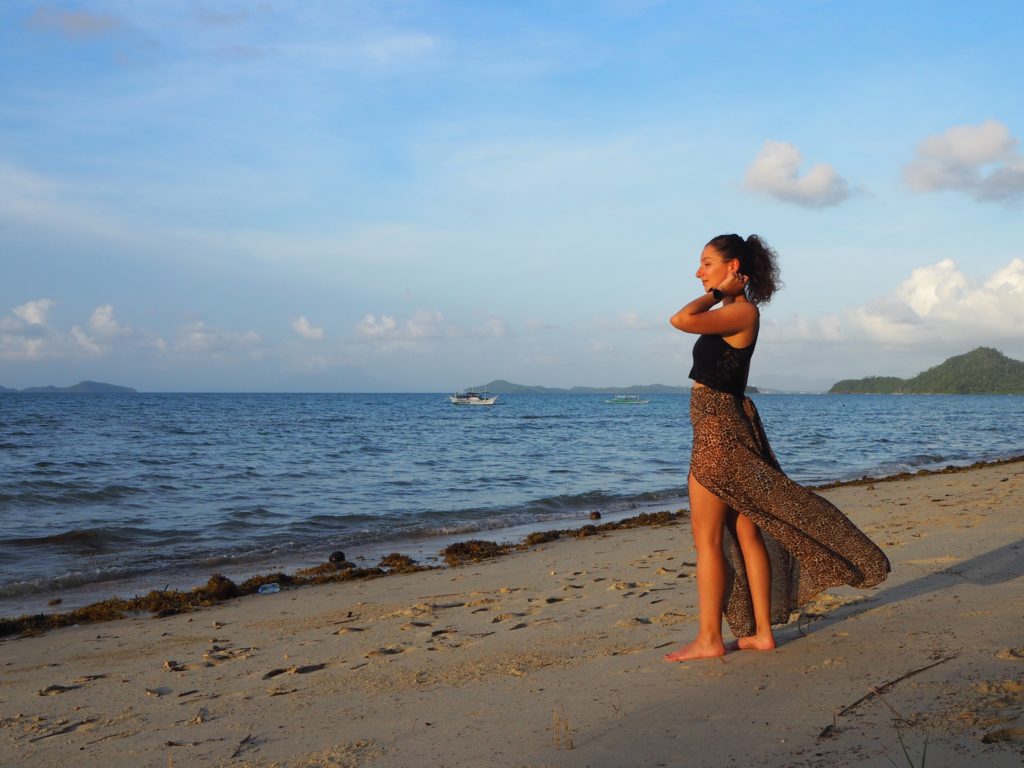 Regarding which one is best… The reality is that it will depend on where you are in the Philippines. If being connected while visiting Philippines is important for you and you have dual SIM in your phone, you can get one from Smart and another from Globe (or one each if you are two people travelling).
Plans and codes
Prepaid SIM cards can be bought at the airport but also at many stores such as sari-saris or 7elevens. They have a cost of 40php for Smart and Globe and 49php for Dito. You can also recharge there your SIM card with numbers multiple to 100php. Locals can help you to decide which data-plan is the best for you, and help you navigate the menu with your options. We spent three and a half weeks in the Philippines, and bought a Smart SIM card with 24GB for 30 days (no texts of phone calls). The cost was 40php for the card and 500php for the data plan.
Besides the regular fares for locals, all operators have tourist plans and they will first try to sell you these instead of the cheaper regular plans. So be sure you know what you are asking.
Code *123# for Smart SIM card. Some of the data plans are: 6GB in 7 days for 99php, 24GB in 30 days for 299php, 48GB in 30 days for 499php. You can also check on their website the "Magic Data" plans, which do not have a time limitation (for example, 6GB for 199php).
Code *143# for Globe SIM card. Some of the plans are Go50, with unlimited texts and 5GB for 7 days for 50php; Go90, with unlimited texts and calls and 8GB for 7 days for 90php; or Go250, with unlimited texts and calls and 15GB for 15 days for 250php.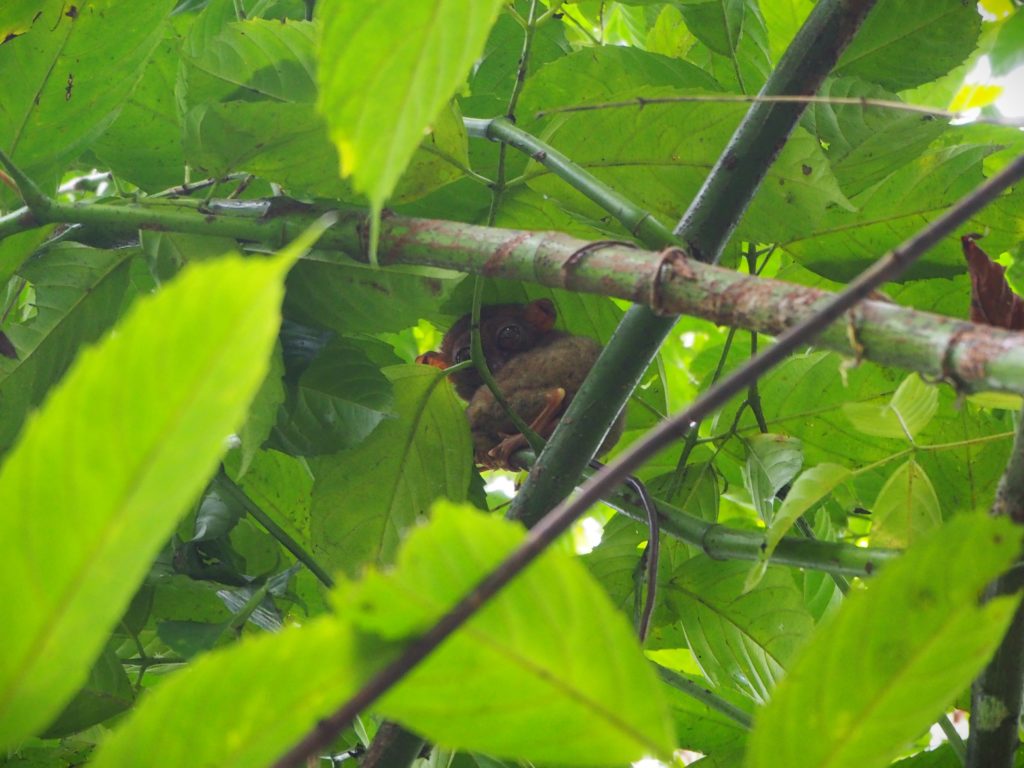 ---
Was this post on visiting Philippines useful for you? Please let me know and feel free to ask any question in the comments section! You can also support my work and Buy Me A Coffe. I will be immensely happy 🙂