Hello traveller! Do you have a short time to do a van trip to the Basque Country and wonder what places you should visit? Then, welcome! I have prepared an easy itinerary through the coastline of Euskadi and the mountains in Urkiola National Park so that you can get a glimpse of this beautiful country and still get to experience its food and its culture.
The basics of my van trip to the Basque Country:
Duration: 6 days/5 nights
Date of travel: from August the 9th to August the 15th, 2018
Places visited: Basque Country coastline (from Sopela to Zarautz) and Urkiola National Park
Travel partner: my boyfriend
Time of preparation: a couple of days
Here you'll find a day-by-day detail of our van trip to the Basque Country, including information on where to sleep and how to manage the water and shower situation -in case you are new to the vanlife-, general recommendations on where to eat and how to get the best pintxos.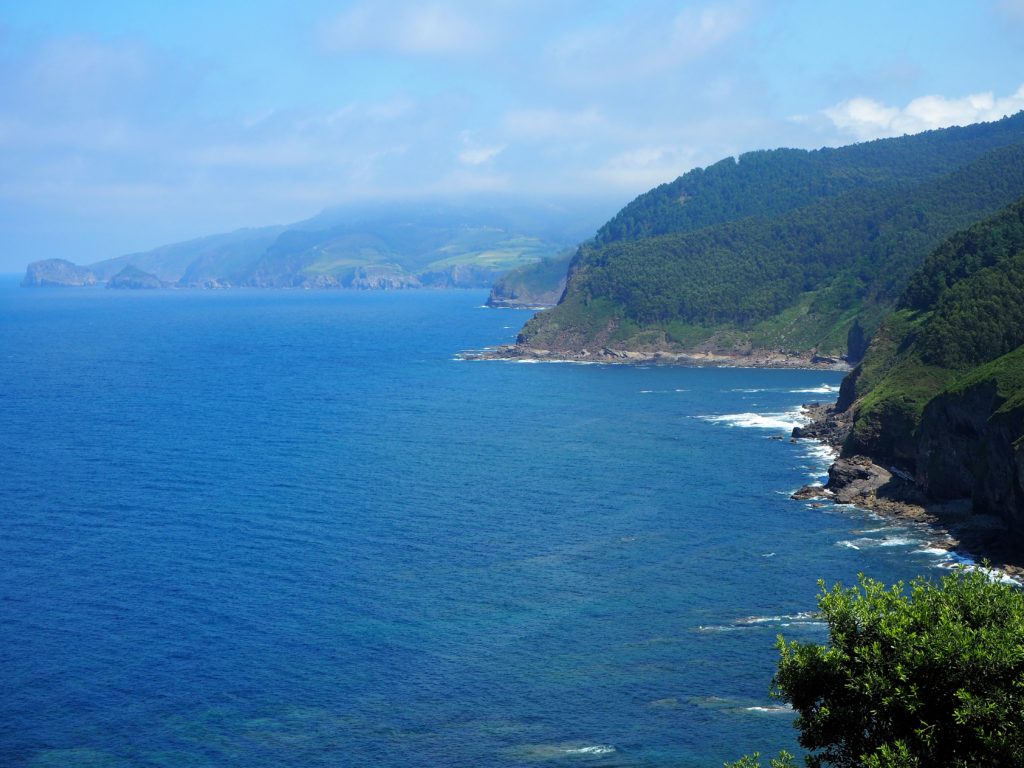 Basque Country coastline
Utilities
Where to sleep
The main advantage of travelling in a van is that accommodation costs can be reduced to zero. There are plenty of options where you can park the van for free and spend the night:
General parkings in city or towns, although you may not be able to camp there. Don't worry – you can still sleep there, it just means that you have to remain inside the van, no tables or chairs allowed in the outside.
Picnic areas usually have nice parking spots around.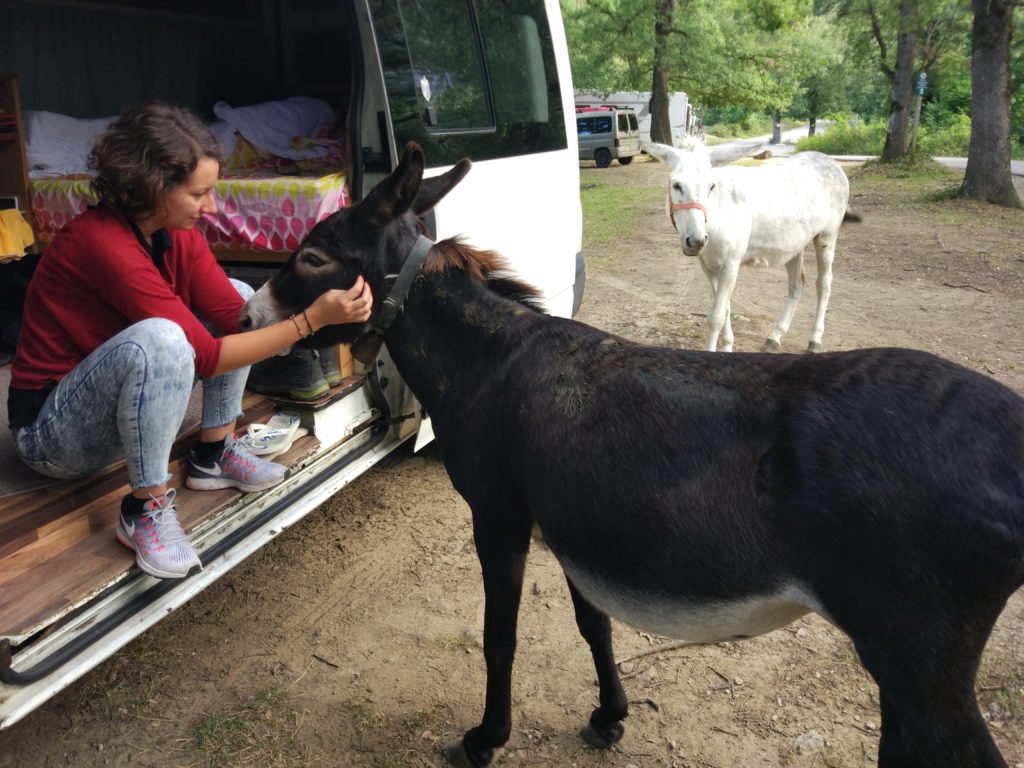 Good morning to you too!
Specific motor home / van areas, with or without services (bathroom, shower, grey water draining, water refilling, shops…). Some of them are free and in some others you have to pay a small amount to park there (usually depending on the number of services they have).
Campings, some of them even have specific spots for vans and motor homes, considerably cheaper than a pitch with all the services a camping can offer.
How to find them?
Finding some of this spots can be a little difficult especially if you are still discovering the area, but to make our live easier about it we have some apps that can help us. I use park4night, an extremely useful and free app that informs you on the location and type of the sleeping spot, the services you'll find there and even how to arrive. It is a collaborative app, which allows all the spots to be rated and commented, so it's really easy to choose the one that's going to be right for you.
Now, depending on the van you have, you may be limited by the necessity of taking a shower every now and again, but before spending every night in a camping to have access to a shower, just bear in mind that campings are extremely easy to enter and that in some motorways there are showers available (specially for truck drivers), which would be cheaper than paying the camping.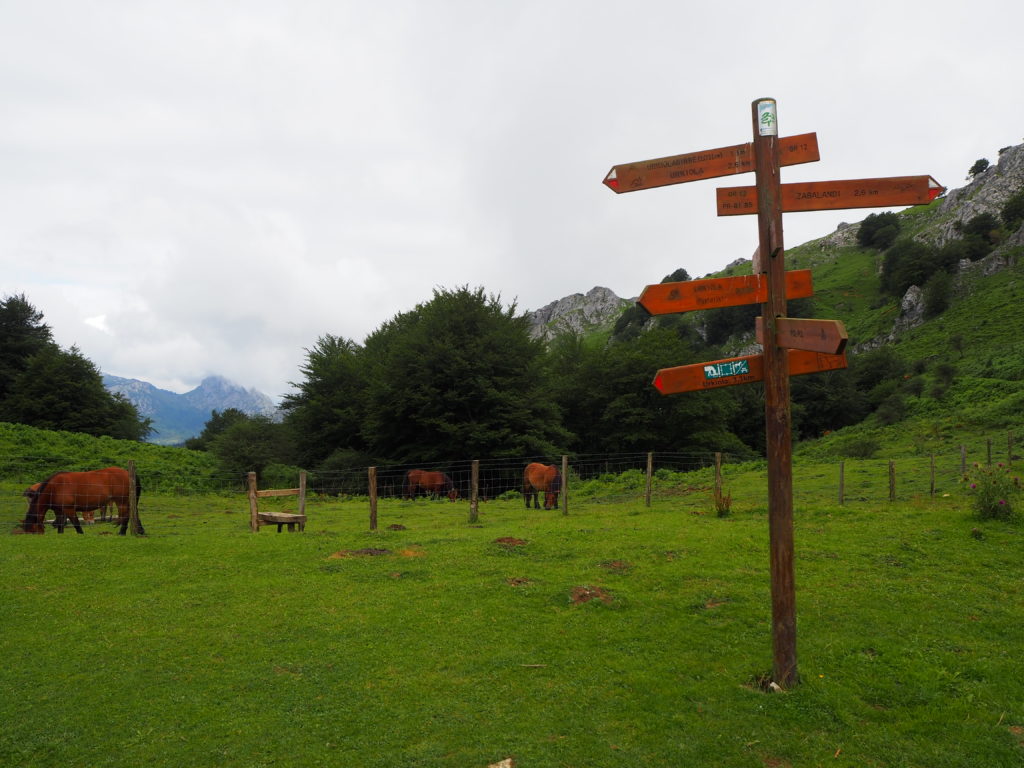 Where to eat
Another advantage of a van is that you can carry and prepare your own food, so the cost of eating is the same as if you stayed home. However, in a region with such a rich gastronomy as the Basque Country I believe that is almost mandatory to explore it.
Some of my personal must-try are the following:
Pintxos: they are a small snack, usually a slice of bread with literally anything on top. Very traditional in the culture of the north of Spain, including the Basque Country. Every local enjoys them and every tourist wants to try them. Now, how can you get the best pintxos in town? Easy – just go to the anonymous bars that the locals go. Of course there are also plenty of pintxos bars targeted to tourists, having fancier locals and better looking pintxos but, in my experience, not better tasting.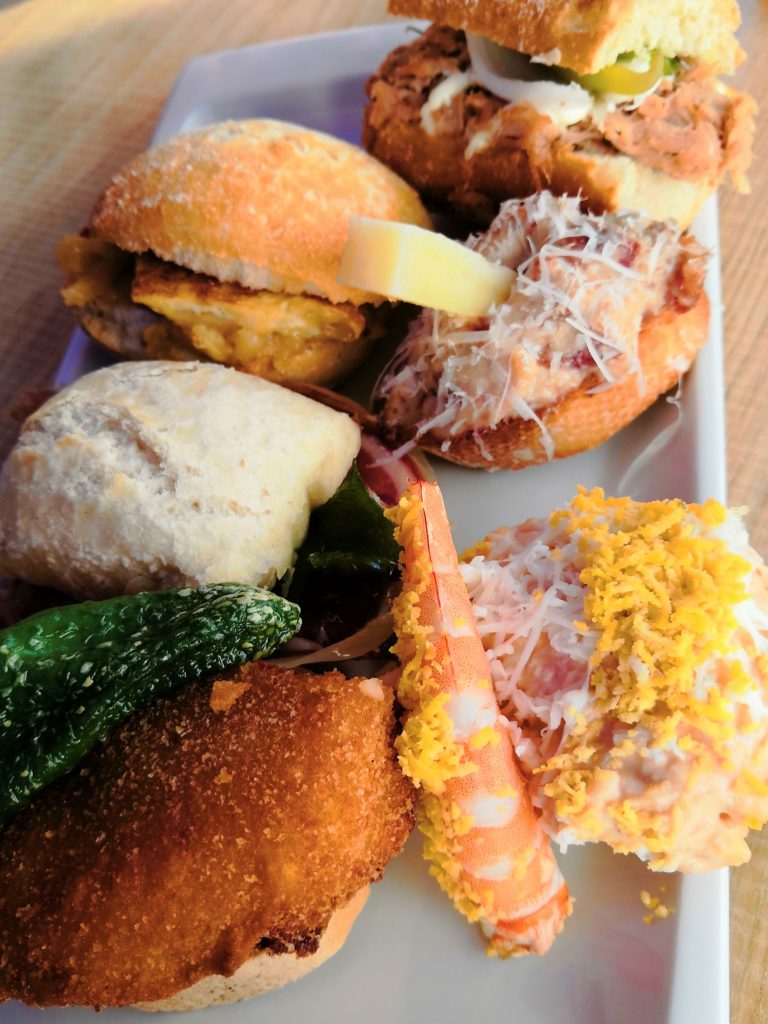 Can I have some of these right now please?
Sidrerías: specific restaurants in the Basque Country with craft cider and barrels from which you can serve yourself hanging of the wall.
Meat, in general. Basque steaks are known and envied in the rest of Spain.
Languages in the Basque Country
You may or may not know that the Basque Country has a specific language apart from Spanish, Euskera. This means that the traffic signals and indications are more often than not written in both languages or just in Euskera, which can be confusing. So before starting your journey take some time to learn the names of the places you are going to visit both in Spanish and Euskera, so you don't get confused in the road.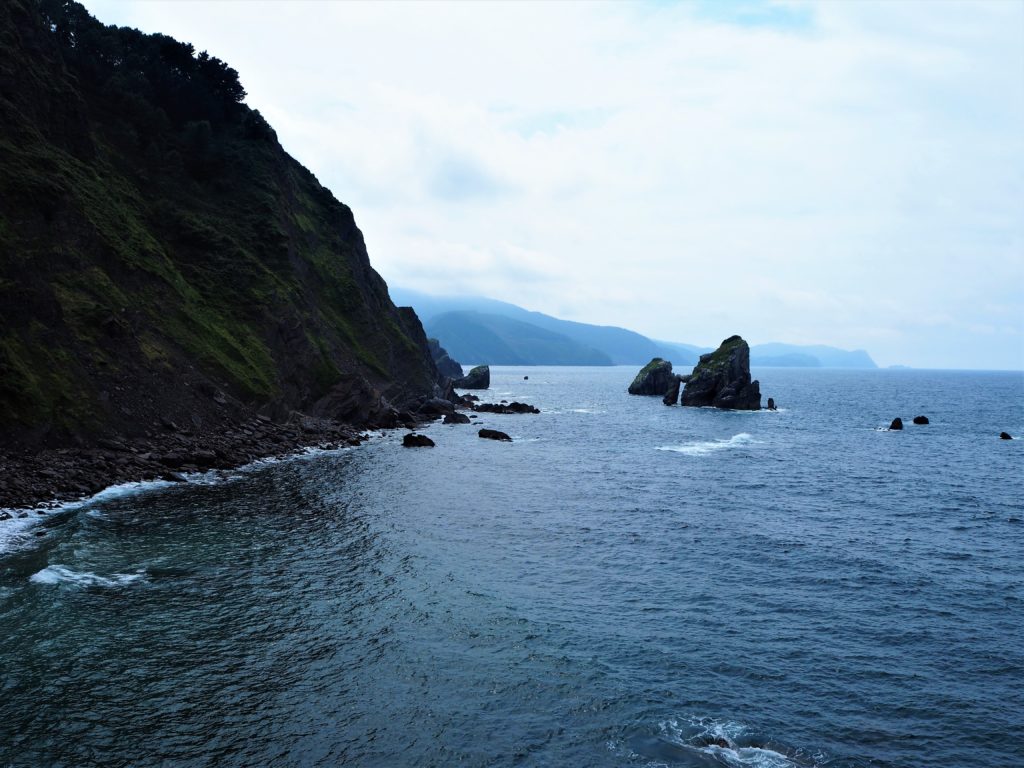 Itinerary
You can check the exact locations of our itinerary in this my maps.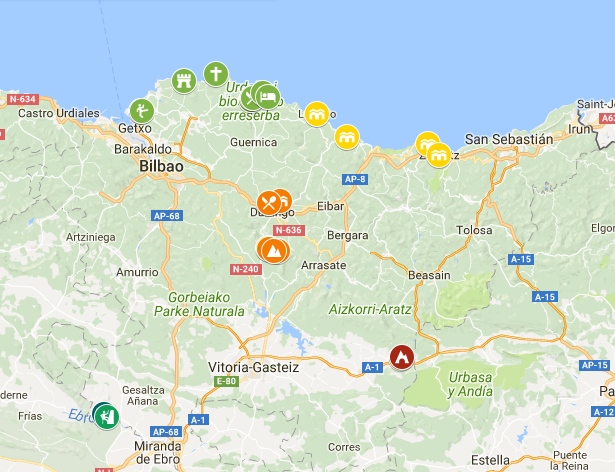 You will notice that we have skipped the cities and gone straight to small fisher towns and mountains. This is a personal choice, because we didn't have a lot of time and we usually prefer nature than cities. However, if you have some days to spare I recommend you to visit also Bilbao and Donostia, two of the main cities in the Basque Country. Bilbao's old town is particularly charming and Playa de la Concha, in Donostia, is known for its beauty.
DAY 0: from Barcelona to Sobrón
The journey started at 5pm and ended at 12pm, so the road was long and we were kind of tired when we arrived. But we were only 10km from the starting point of the via ferrata Cresta Sobrón, our first activity of the trip, and we slept in a parking with almost no artificial lights around us, so we could even see the Milky Way. We spent some of the time we were supposed to be sleeping taking pictures of the stars.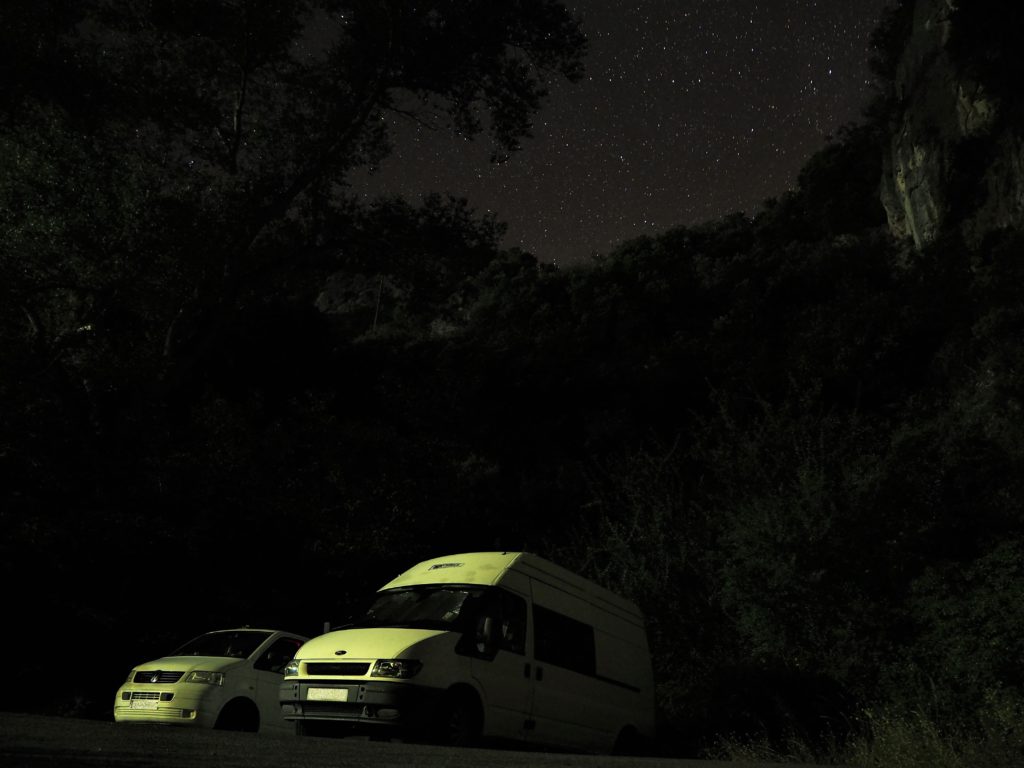 Never found a better spot for a picture
DAY 1: via ferrata Cresta Sobrón – Sopela
The day started late for us, it wasn't until 11am that we were heading fully equipped to the via ferrata Cresta Sobrón, the only one in the Basque Country. Climbing via ferratas is an activity we enjoy a lot and we regularly do, that's why we decided to go without a guide with our own equipment. This via is quite original because instead of ascending a vertical rock wall like is usual in a via ferrata, it follows the crest of the mountain. It has three stages and the last one is quite demanding, but it's a good via even if you are just starting. You can do the first two stages and call it a day. If this is the case, I recommend you to take a guide or go with someone with experience.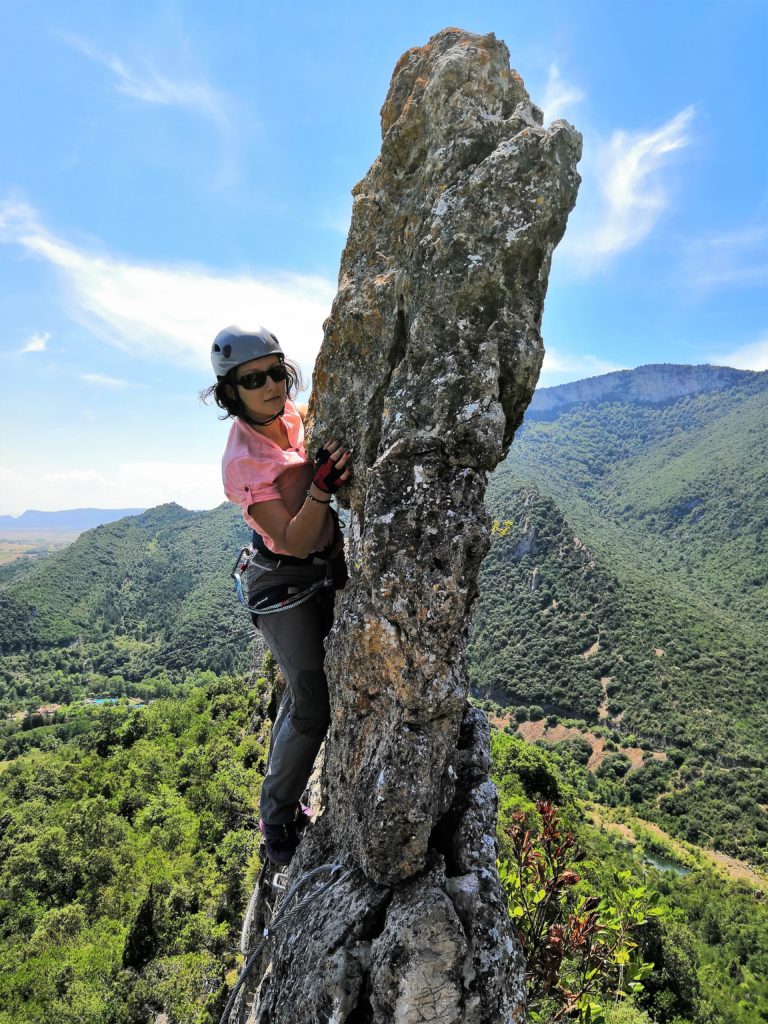 At the top of Cresta Sobrón
After finishing the via and having lunch, we headed to a picnic area near Sopela were we spent the rest of the day relaxing. The journey, a series of secondary roads parallel to AP-68 is interesting enough, crossing small typical towns and sunflower fields.
DAY 2: Sopela – San Juan de Gastelugatxe – Laida beach – Laga beach
We spent the whole morning in the picnic area of Sopela practising with the slackline.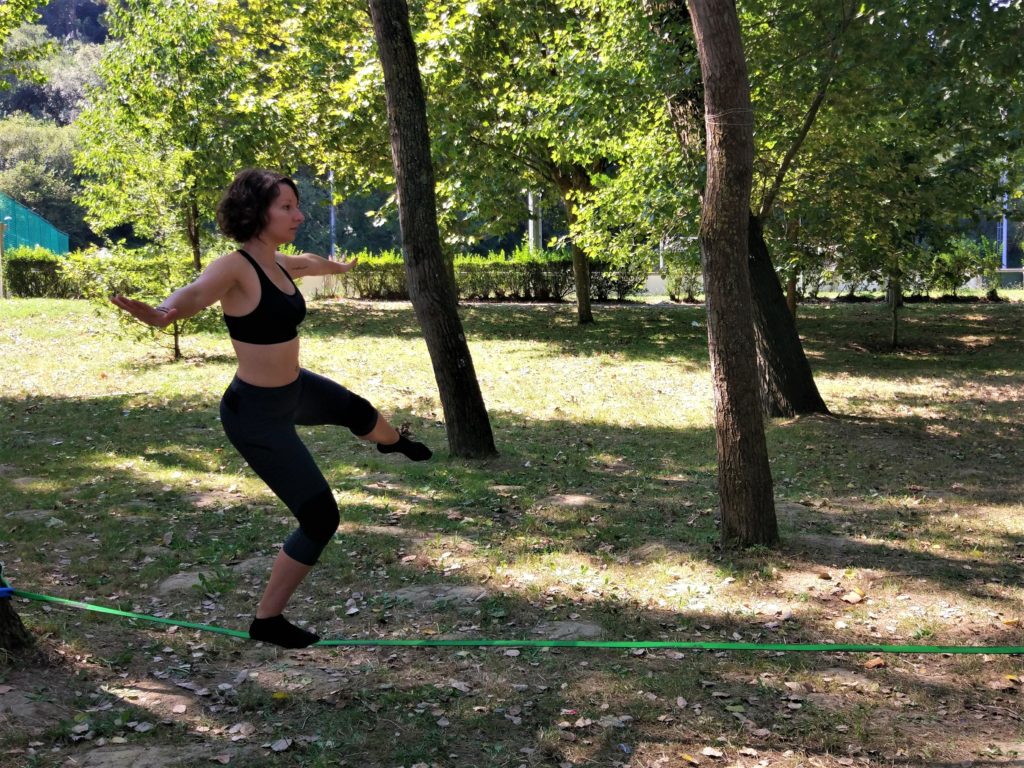 First ever attempt at a slackline
After having lunch we took the coastline road (which we followed for the next two days) to go to San Juan de Gaztelugatxe. Before arriving we stopped at the nuclear plant of Lemoniz, which never worked. You cannot visit the inside, but you can see the whole of it from above at both sides of the road.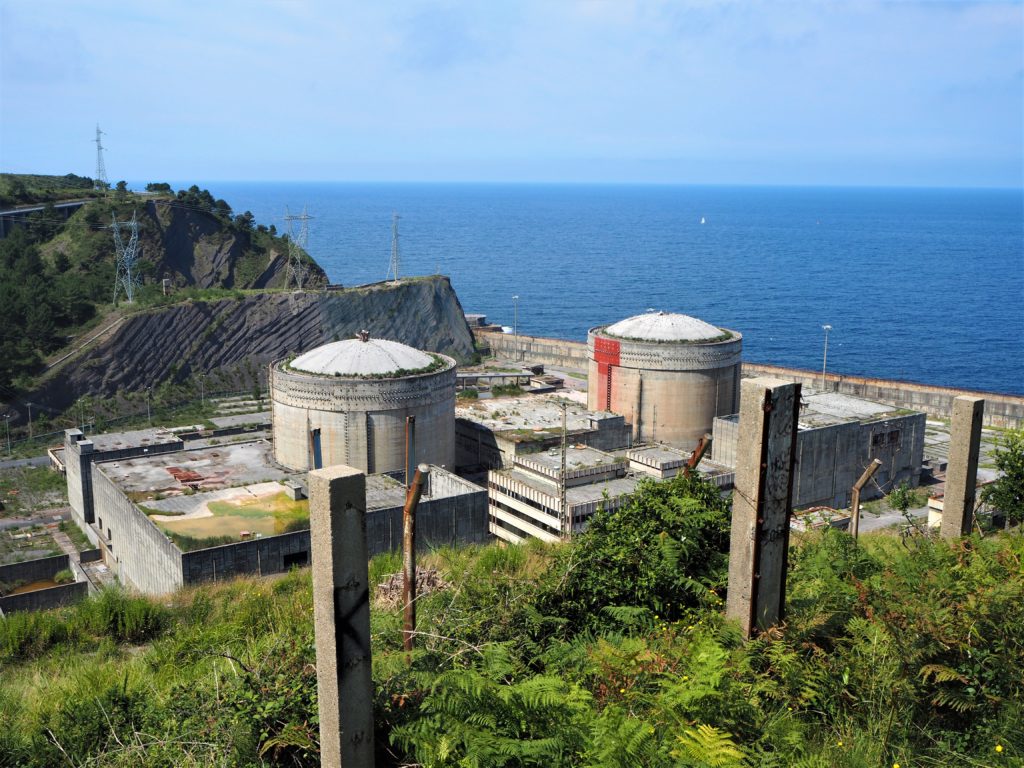 Nuclear plant of Lemoniz from above
We parked in San Juan de Gaztelugatxe and walked our way down for a little more than 0.5km to arrive to the start of the famous passage. If you are a fan of Game of Thrones it's a must see, because there was where the scenes of Dragonstone were filmed. However, even if you are not a fan the place is spectacular enough to pay it a visit. Some 240 steps later, we were in the church. We rang the bell three times to follow the recent tradition and went back to the van.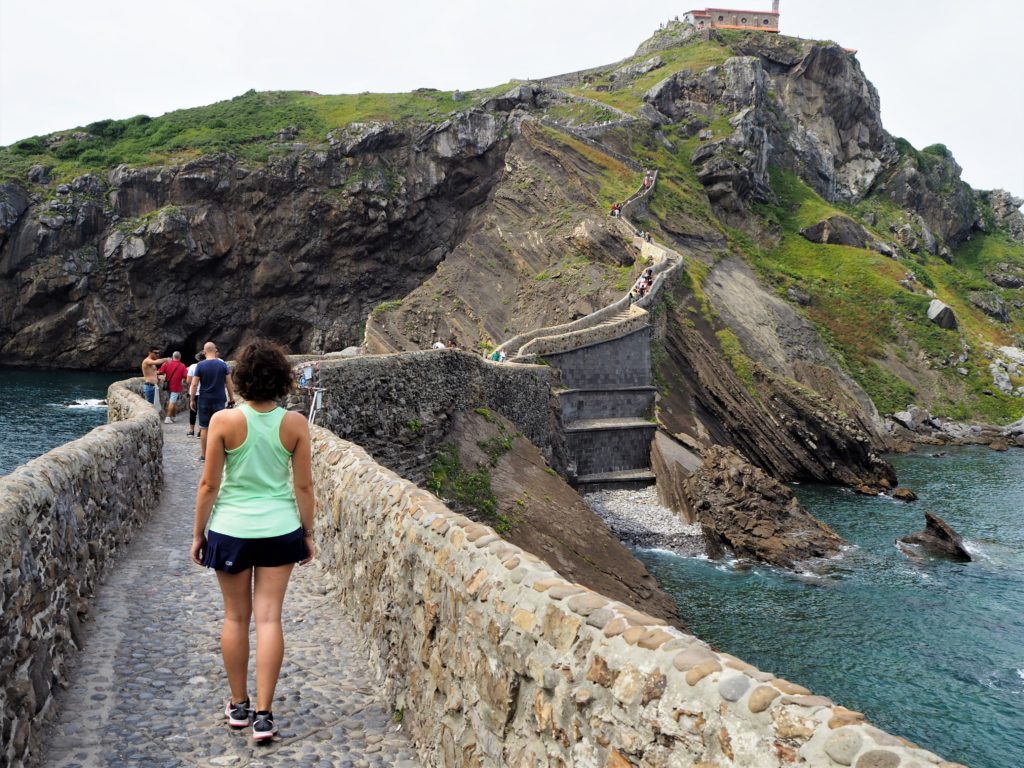 Path to San Juan de Gaztelugatxe
Our next stop was the beach of Laida, where we had some pintxos at a tavern next to the sand, Atxarre Taberna Kafetegia. The pintxos were delicious and not expensive at all, and the views were amazing, especially from the rooftop.
After that we parked the van in the picnic area where we spent the night. It was 2km away from the beach of Laga so we walked there before dinner and were lucky enough to catch the sunset over the sea. From there you can also see Cape Ogoño, a rock famous for climbing.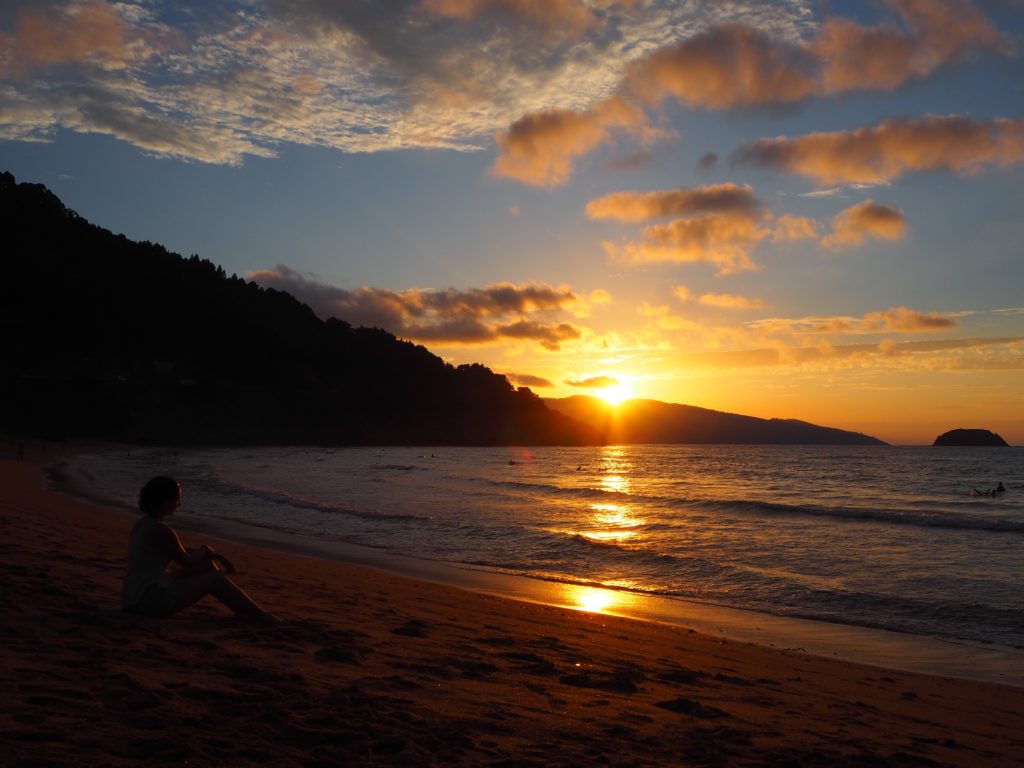 Sunset is my favourite colour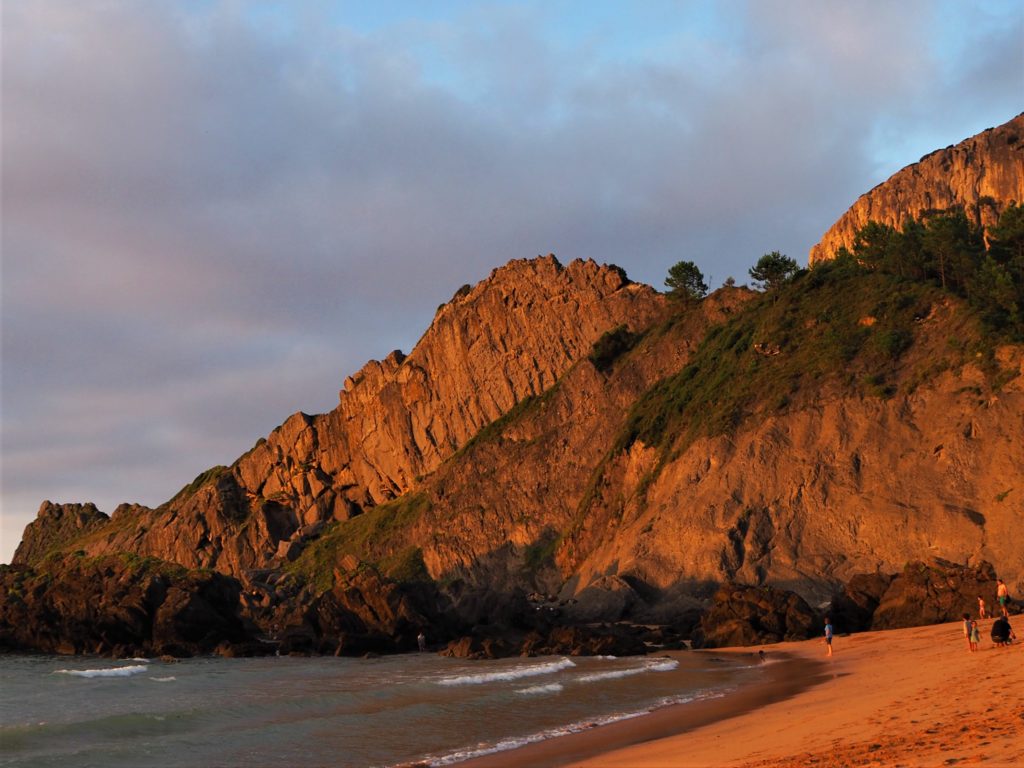 Cape Ogoño bathed by sunset
DAY 3: Lekeitio – Ondarroa – Getaria – Zarautz – Urkiola
The day was similar to the previous one, which didn't make it uninteresting. We left our parking early to visit Lekeitio, a traditional fishing town. We parked and walked our way down to the beach of Karraspio, seeing the church and the harbour.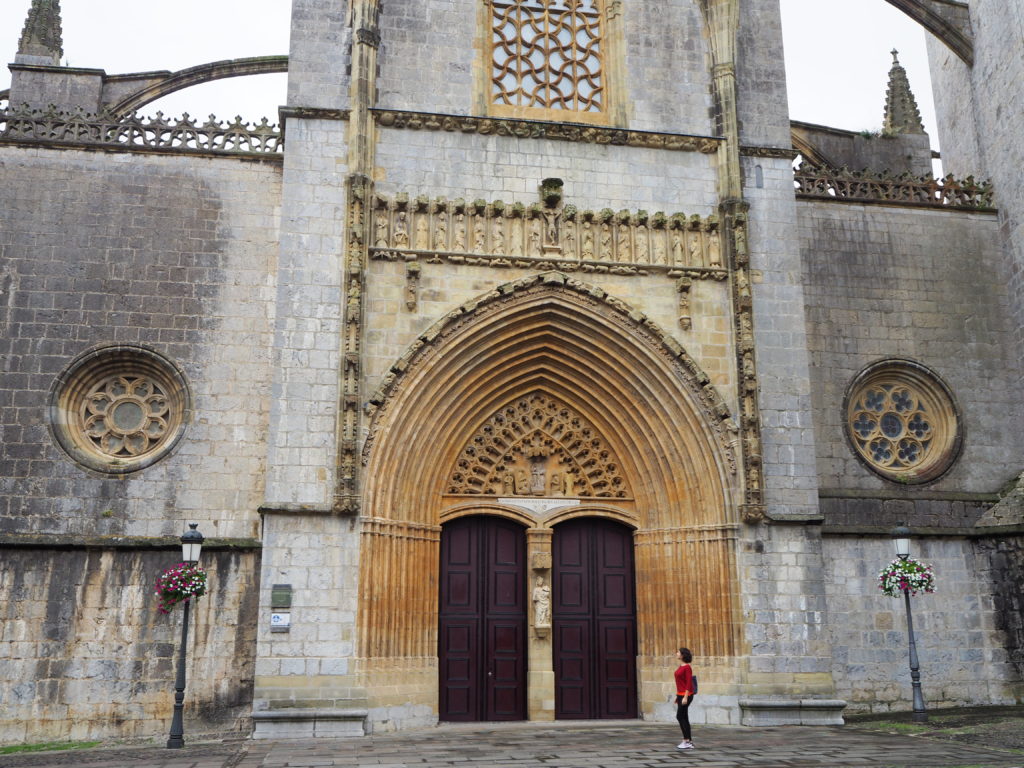 Church of Lekeitio
In the beach there is a walkway to the island of San Nicolás, which is only accessible when the tide is low (it's covered when the sea level is high) and therefore is extremely slippery.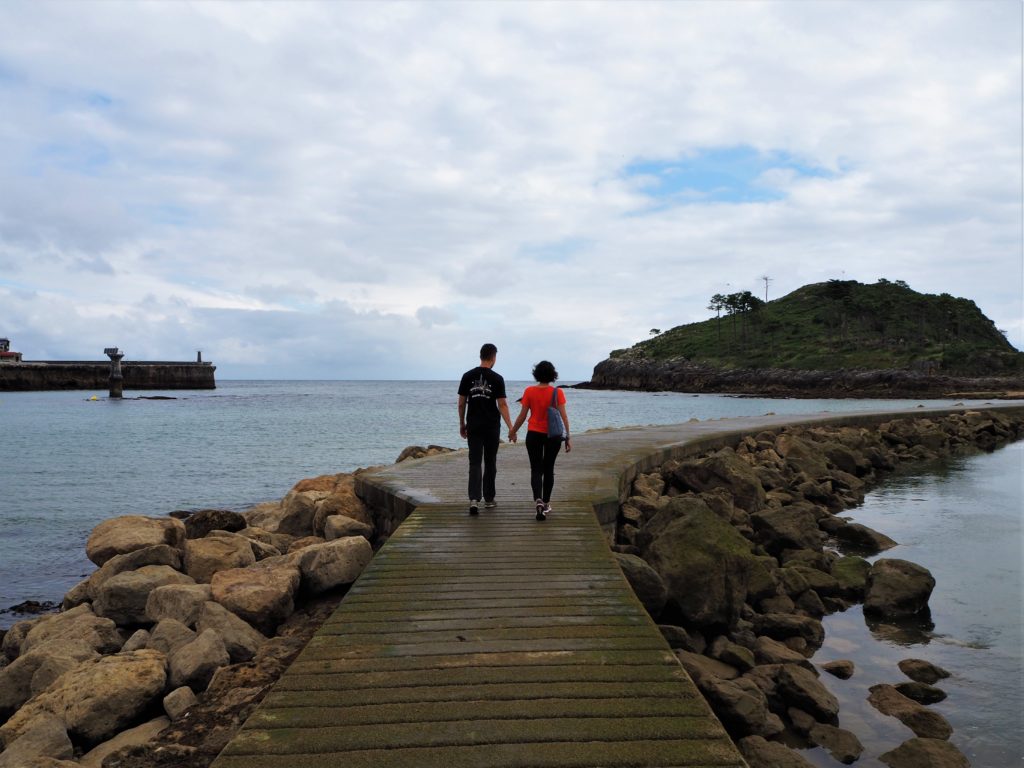 Walkway to San Nicolás
The island has a few interesting spots from where you can see the peninsula. At the time of our visit, it also had blackberries (this always makes my day) and an archaeological excavation.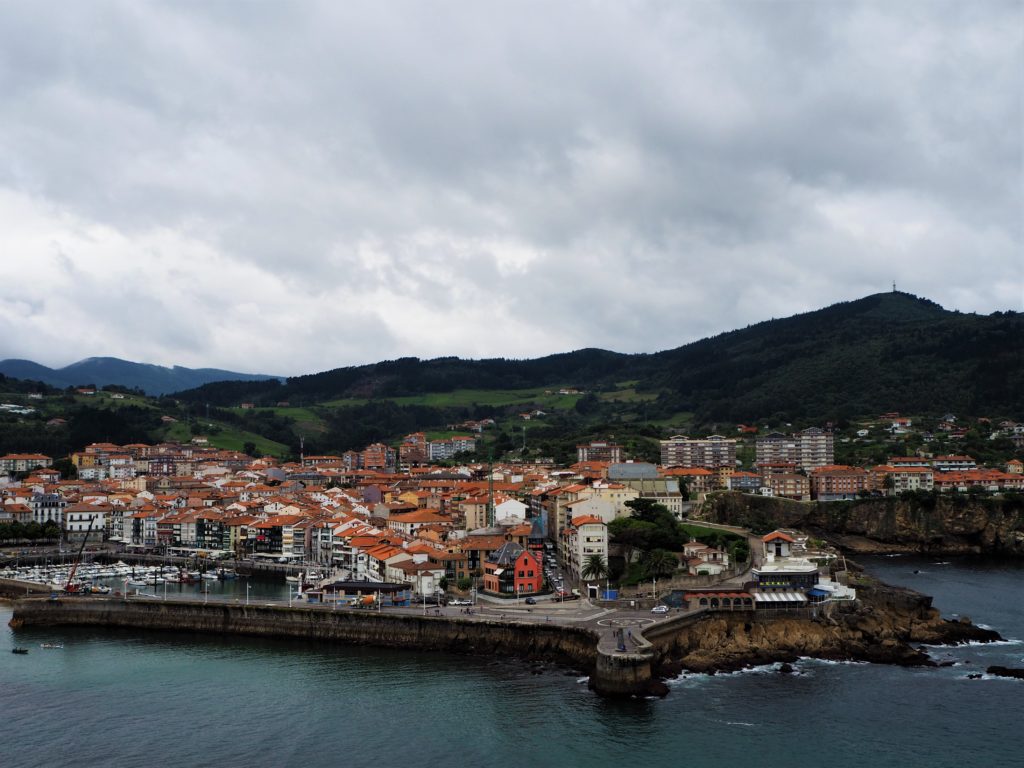 Lekeitio from the island
We were hungry after all this walking so back at the town we entered some random bar and had the most amazing pintxos you can imagine. I do recommend you to do that: find a bar that looks local and try it. I guarantee the pintxos will be better than the ones intended for tourists.
After Lekeitio we went to Ondarroa for a short visit, another traditional town but in my opinion less charming than Lekeitio (it must be the lack of blackberries there). That week the town was celebrating its Fiesta Patronal (an annual festivity held in every town in Spain, usually during summer), so it was so cool to see everyone in the street and some dance and magic performances to amuse locals, visitors and of course children!
Getaria for fresh shellfish
Our next stop was Getaria. We stopped there because a friend from the Basque Country had told us that the shellfish is very fresh in Getaria. However we were not very hungry and we're not particularly fond of shellfish, so we settled for some pintxos instead, which were OK but not amazing.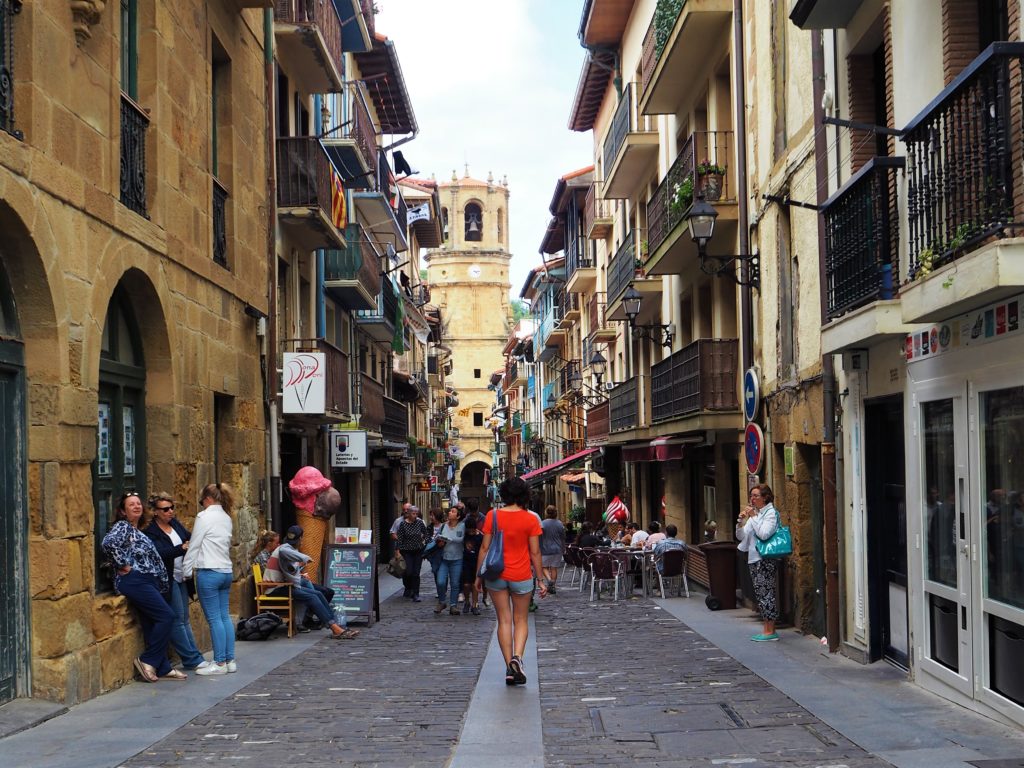 Streets of Getaria
Juan Sebastián Elcano, the explorer who completed the first circumnavigation of the Earth, was born in Getaria, so there is a monument in his honour in the town.
While driving to our next destination we passed through Zarautz and although we couldn't stop there (we didn't have the time), we liked it, especially from some viewpoints in the road after leaving the town, which allow you to contemplate the whole bay of Zarautz.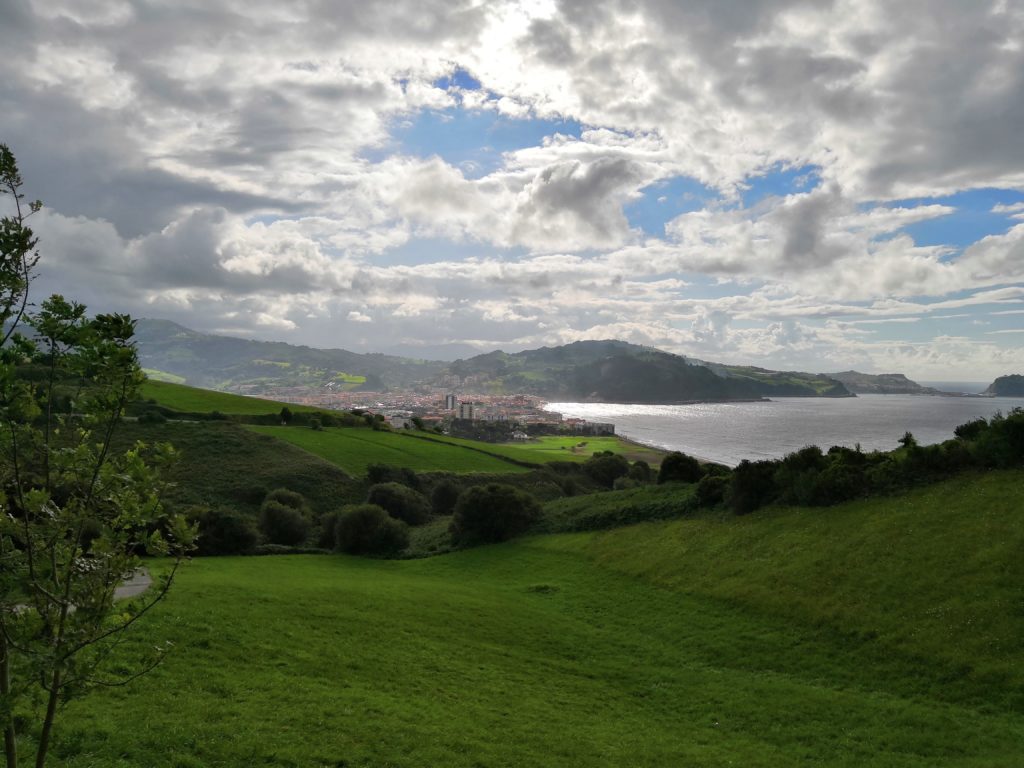 Zarautz from the road
That night we slept at the Urkiola National Park parking with only two other vans. My boyfriend and I have different opinions about this spot: while he thought it was so calm and peaceful I found it also creepy, because we were surrounded by forest, a church and a graveyard and there was not a single soul around. Nevertheless, now it is an amazing memory: when we were visiting the outsides of the church (it was already dark) the bell rang and scared me to death. It was kind of embarrassing for me but if you ask my boyfriend he'd tell you that it was the best moment of the whole trip. He couldn't stop laughing at my expense.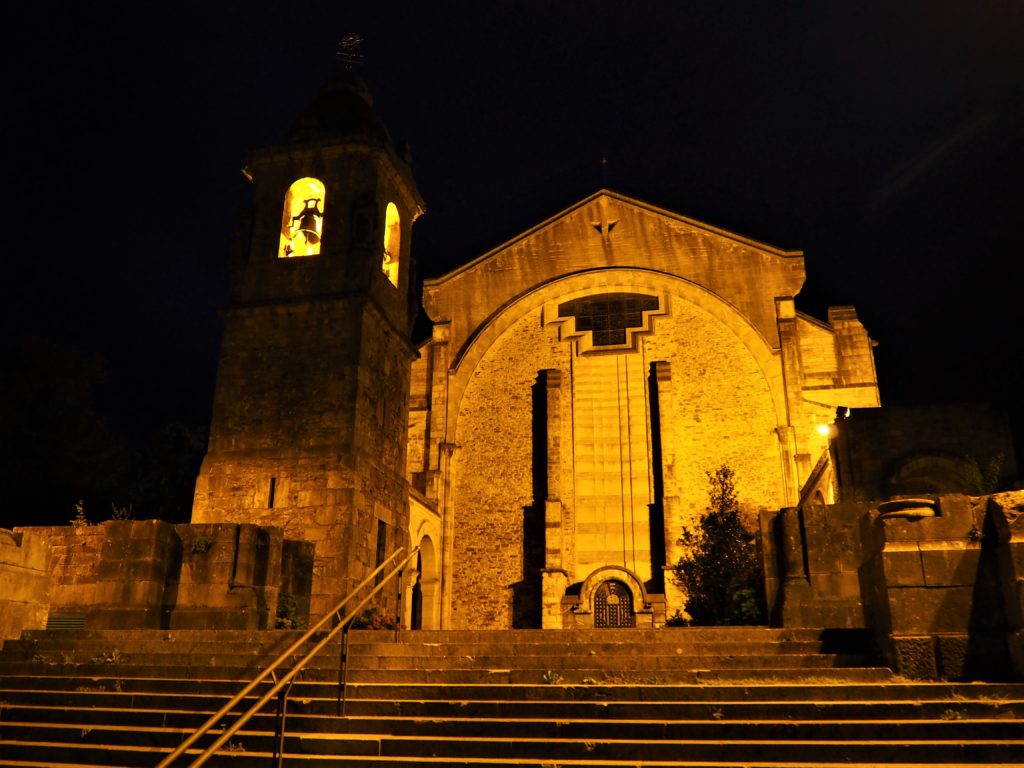 Sanctuary of Urkiola at night
DAY 4: Urkiola National Park – Goiuria / Garay – Leze cave
It's not holidays for us if we don't visit the mountains so although my knee was not at its best we chose an easy route to explore Urkiola National Park. We went from the parking lot to Pol-pol, following the path through the forest. As we were inside a cloud, it was kind of mystical, it felt like being inside a Disney movie.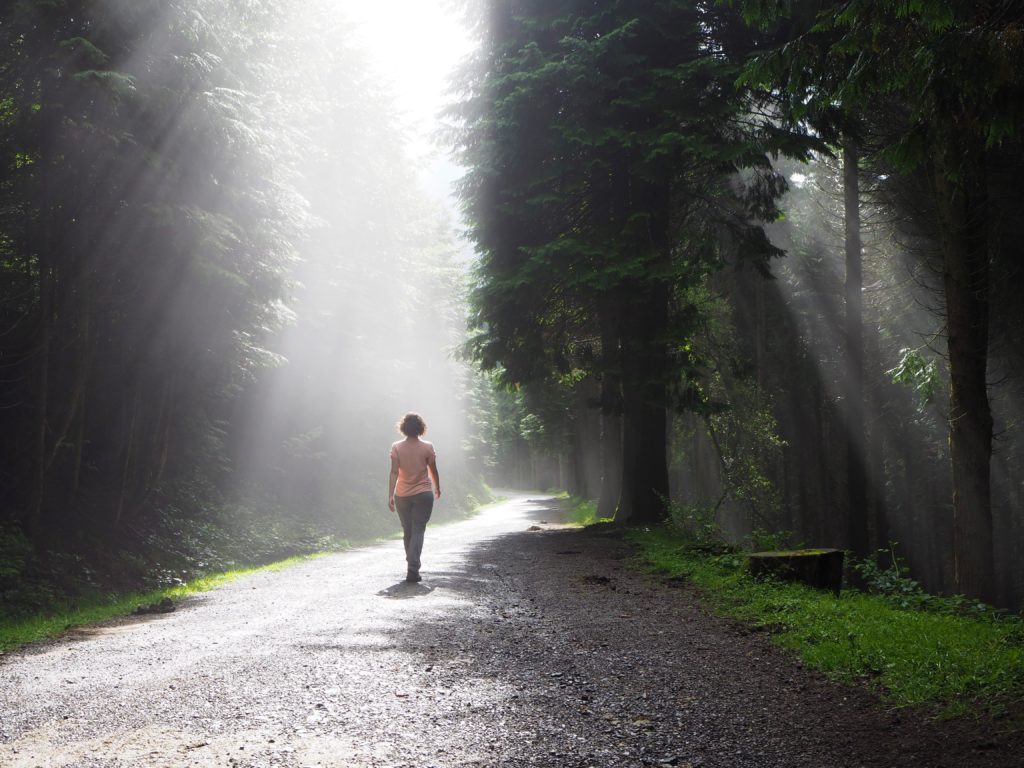 Forest of Urkiola
The water in Pol-pol had so much iron that every surface in contact with it was rusty, as was its taste.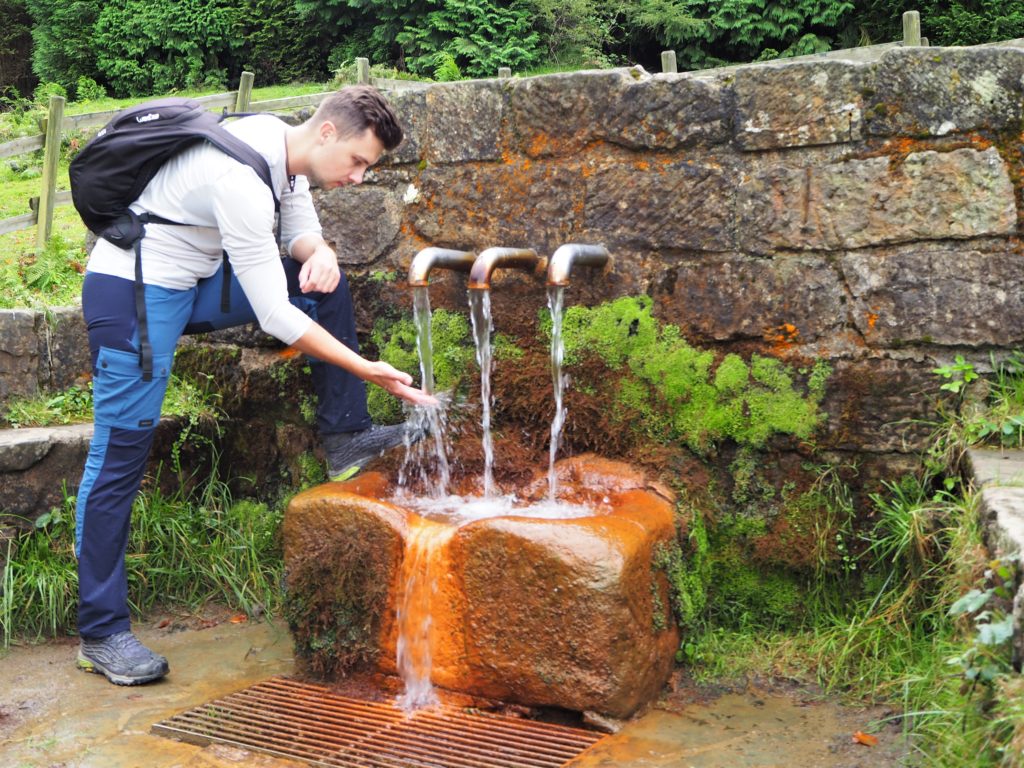 Everything surrounding the water was bright orange
From there we walked for 1km more to arrive to a small hill with great views of the area.
After that, we returned to the parking lot through Urkiolamendi, which was the only part of the trek that had some uphill and downhill.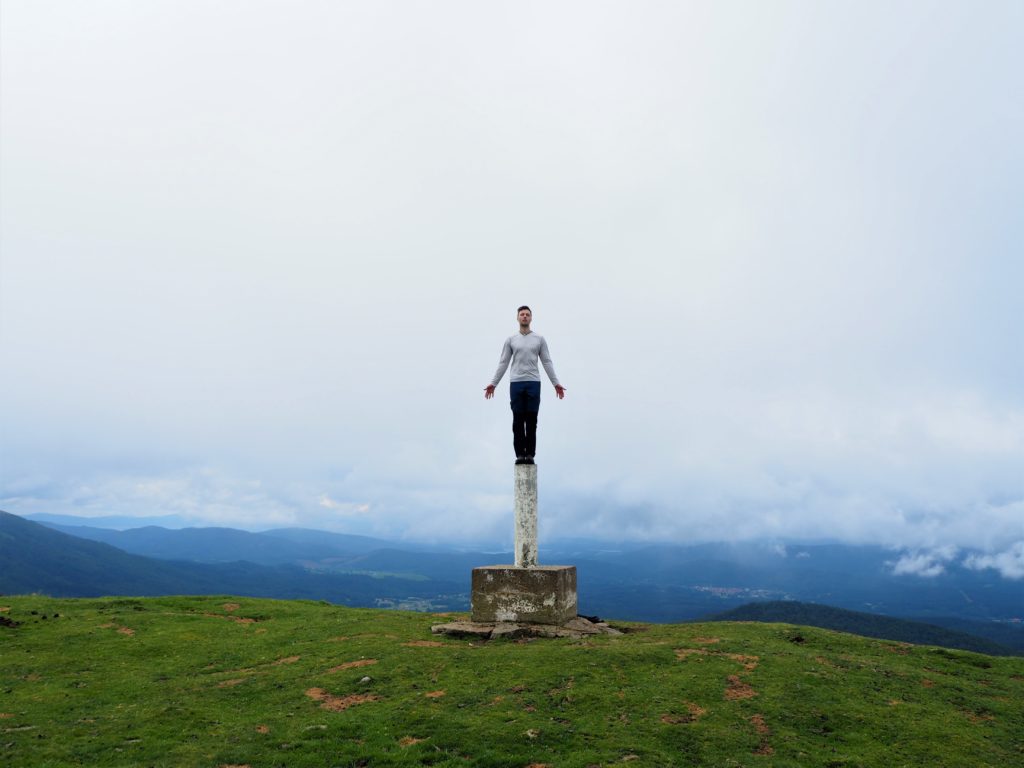 Urkiolamendi
Overall, we spent three hours in the mountains and the trek was easy and accessible.
I'm sure you will agree that after a whole morning of exercise we deserved a good lunch, so we went to the area of Goiuria / Garay (two towns next to the National Park) to treat ourselves. We chose the restaurant Asador Ikuspegi and it was an AMAZING choice (I cannot emphasize it enough), but both towns are known for the quality of their restaurants so I'm sure that any other one wouldn't disappoint either.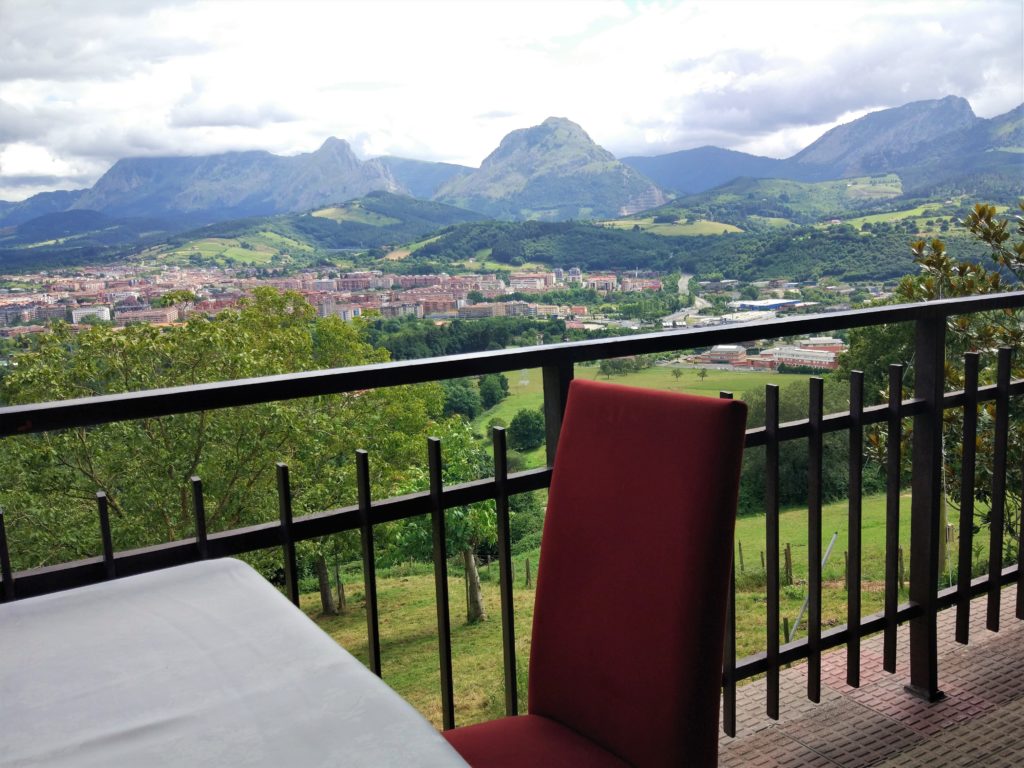 Views from the restaurant Asador Ikuspegi
Another thing on our bucket list for this trip was to visit a Sidrería. We found one we liked and planned to go the following day. It was next to a picnic area in Leze cave so we spent the rest of the afternoon and the night there chilling out.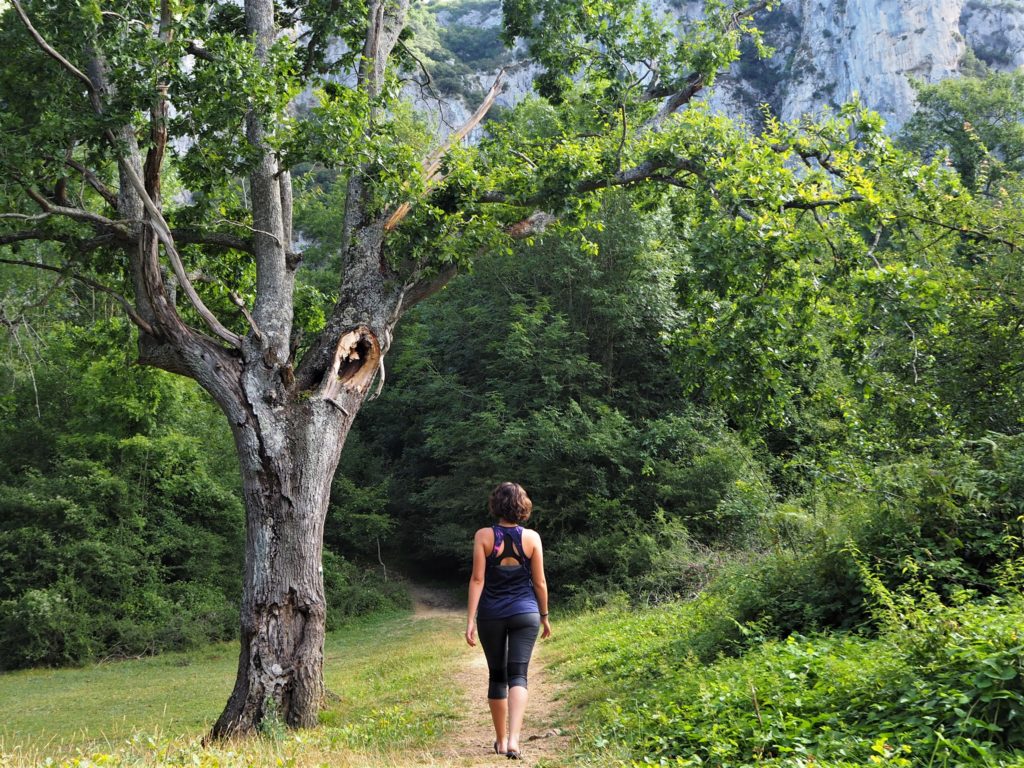 Around the area of Leze cave
DAY 5: Leze cave – Sidrería – return
We paid Leze cave a short visit –not a lot to do there apart from climbing or canyoning- and then spent the rest of the morning on the slackline.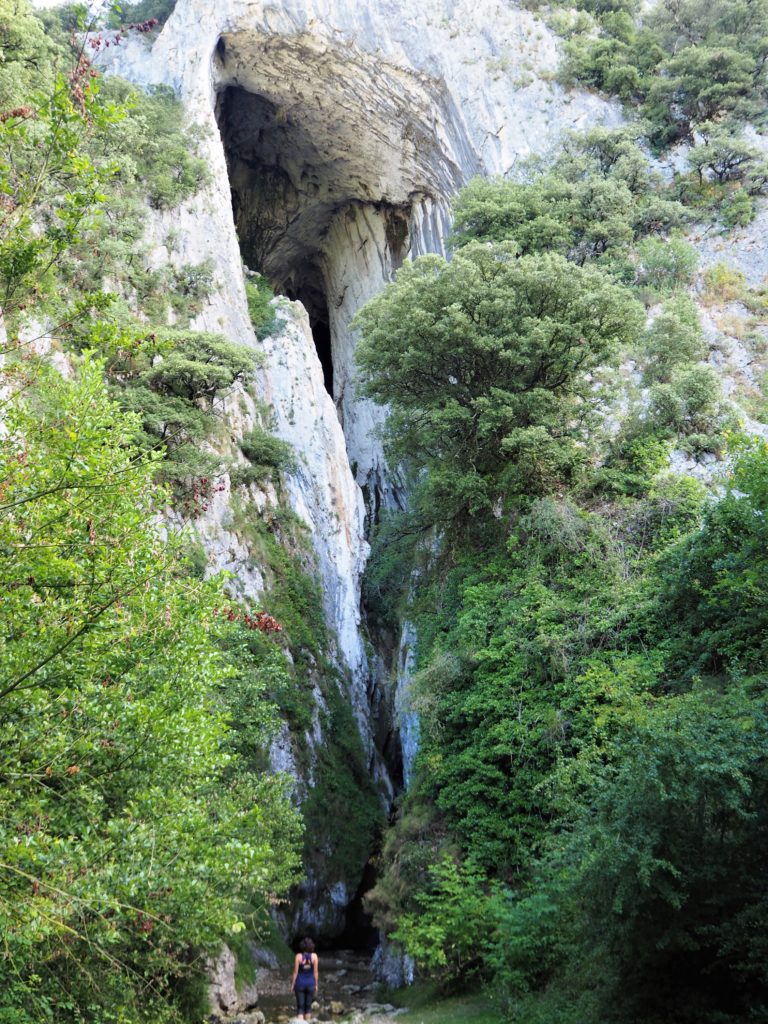 Cave of Leze
When we went to the Sidrería to have lunch, surprise! We should have booked because they were full. So feeling stupid and hungry we went to a random restaurant without craft cider or barrels on the wall and after a fine lunch we headed home.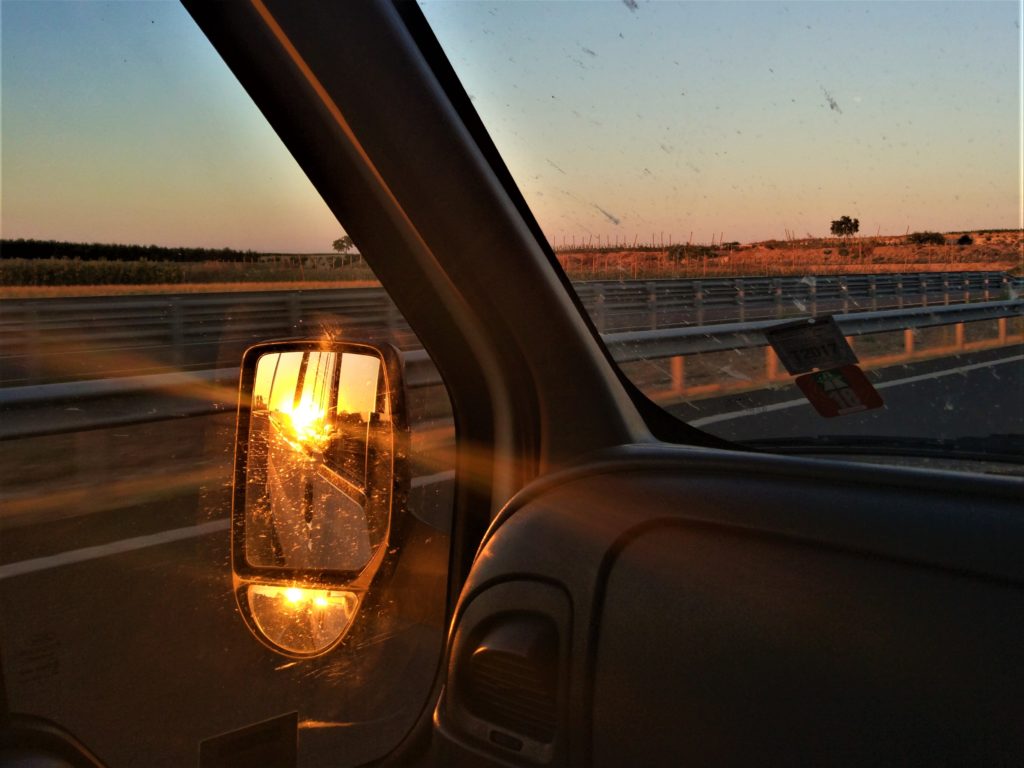 The road can sometimes be breathtaking too
---
Was this post useful for you? Please let me know and feel free to ask any question in the comments section! You can also support my work and Buy Me A Coffe. I will be immensely happy 🙂