Do you want to experience some of the coolest and most abrupt landscapes in Álava (Basque Country) and do not know where to start? I have a few proposals for you, including the impressive Salto del Nervión, that you will not be able to refuse!
The basics of our visit to the Basque Country:
Duration: 2 days/1 night
Date of travel: from August the 2nd to August the 3rd, 2020
Places visited: Salto del Nervión, Peña Aro and Salinas de Añana
Number of travellers: two people
Time of preparation: a couple of days
Here you'll find a brief description of these places, some ideas of routes you can take there and a few very useful tips if you decide to visit them!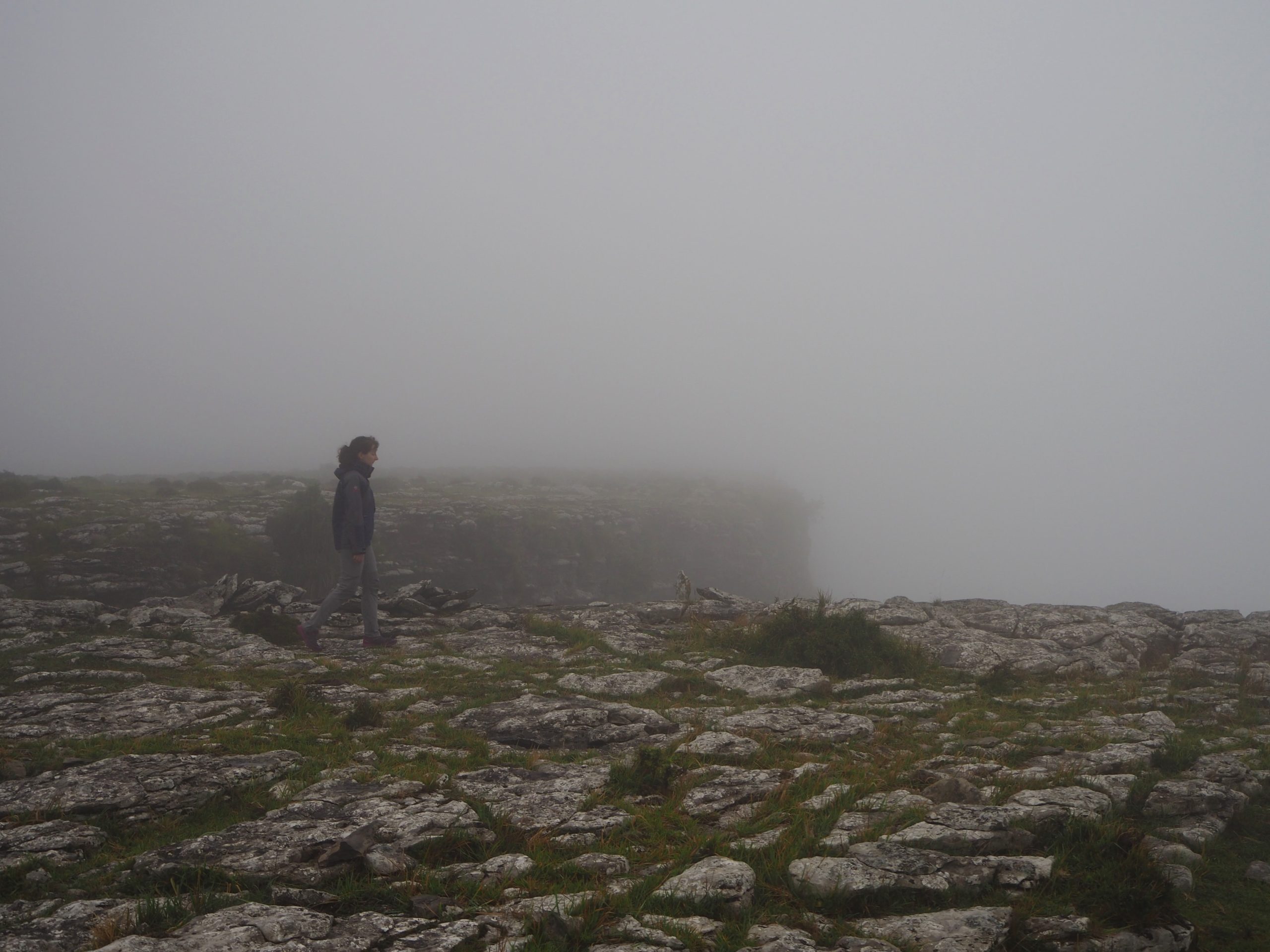 If you have a few more days in the Basque Country, check my other post 'Basque Country: a 5-day van trip'. There I describe an easy itinerary through the coastline of Euskadi and the mountains in Urkiola National Park. You can get a glimpse of this beautiful country and still get to experience its food and its culture!
1/ Salto del Nervión
Salto del Nervión, a waterfall with 222m of free fall, is the highest waterfall in the Iberian Peninsula. It is located in Monte de Santiago, in the north of Spain (between Álava and Burgos).
There is a viewpoint from where you can see the waterfall and the surrounding cliffs and also several trekking routes to explore the area.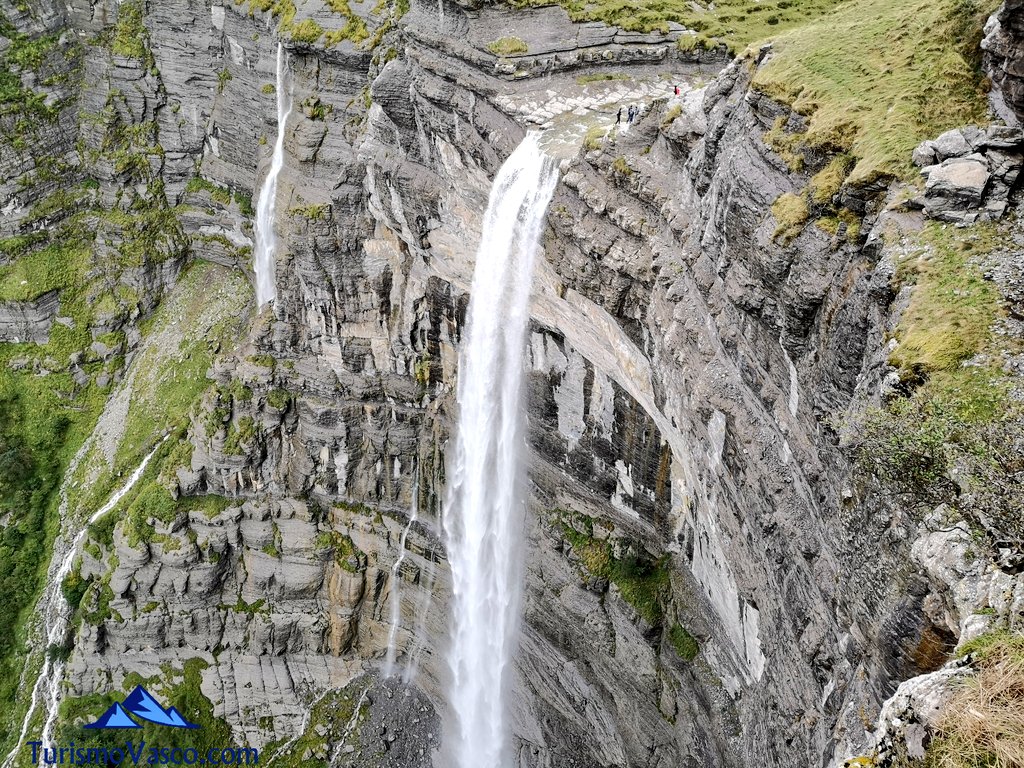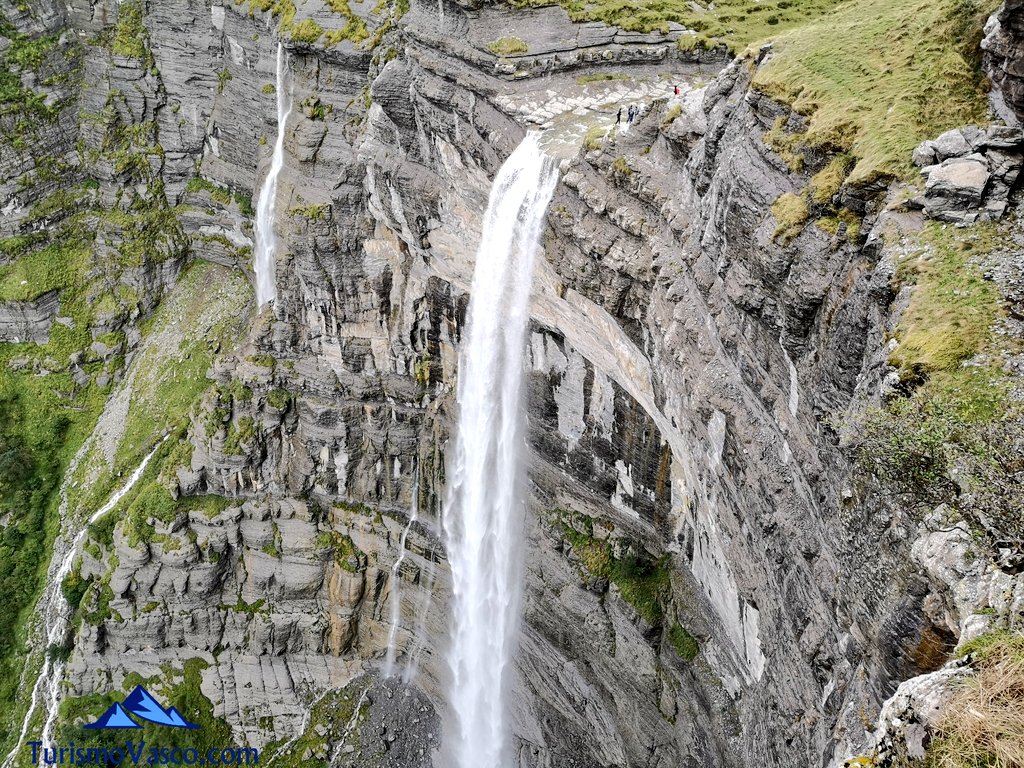 How to get to Salto del Nervión
You want to park your car in 'Parking Salto del Nervión', accessible through 'Salto Nervión'. Please check the links provided to see the Google Maps location for both spots.
There are other routes that also arrive to the waterfall, however, they are unasphalted. They may be good for 4×4, but they are definitely not suitable for regular cars. They are full of potholes and usually muddy because of the rain. When we were there, we saw a car stuck in one of those roads waiting for the tow truck to rescue them.
From the parking lot I indicated, you'll have a couple kilometres walk through a flat an easy path. The whole experience can be completed in about two hours.
The weather in Salto del Nervión
This is maybe the most important thing you should consider when deciding the date to visit Salto del Nervión. Several factors can have a substantial impact on your experience:
The amount of water in the waterfall will hugely vary depending on the season and the amount of rain from the last few days. We didn't get to see it properly but were told by locals that the best time to visit was in spring, during the thawing of winter snow. Another alternative is the very next day after a heavy rain. Unfortunately currently there is no webcam to check if Salto del Nervión has water.
Fog is very common in this area, as well as mild rain (known as 'Chirimiri' in Euskadi). If this is the case when you visit, you will be not see a single thing. This is exactly what happened to us (hence the sh***ty pictures…). We were in the middle of a cloud for the whole time, and apart from not being able to see the landscape, we ended up soaking wet. So if you spend a few days in the area, it might be a good idea to wait for the sunny one to visit.
2/ Peña Aro
Aro (1,133m), Eskutxi (1,185m) and Ungino (1,099m) are located in 'Peña Aro' in Sierra Salvada, Álava, Basque Country. The three peaks are next to a cliff over a valley with great views, so the landscape is kind of abrupt and powerful.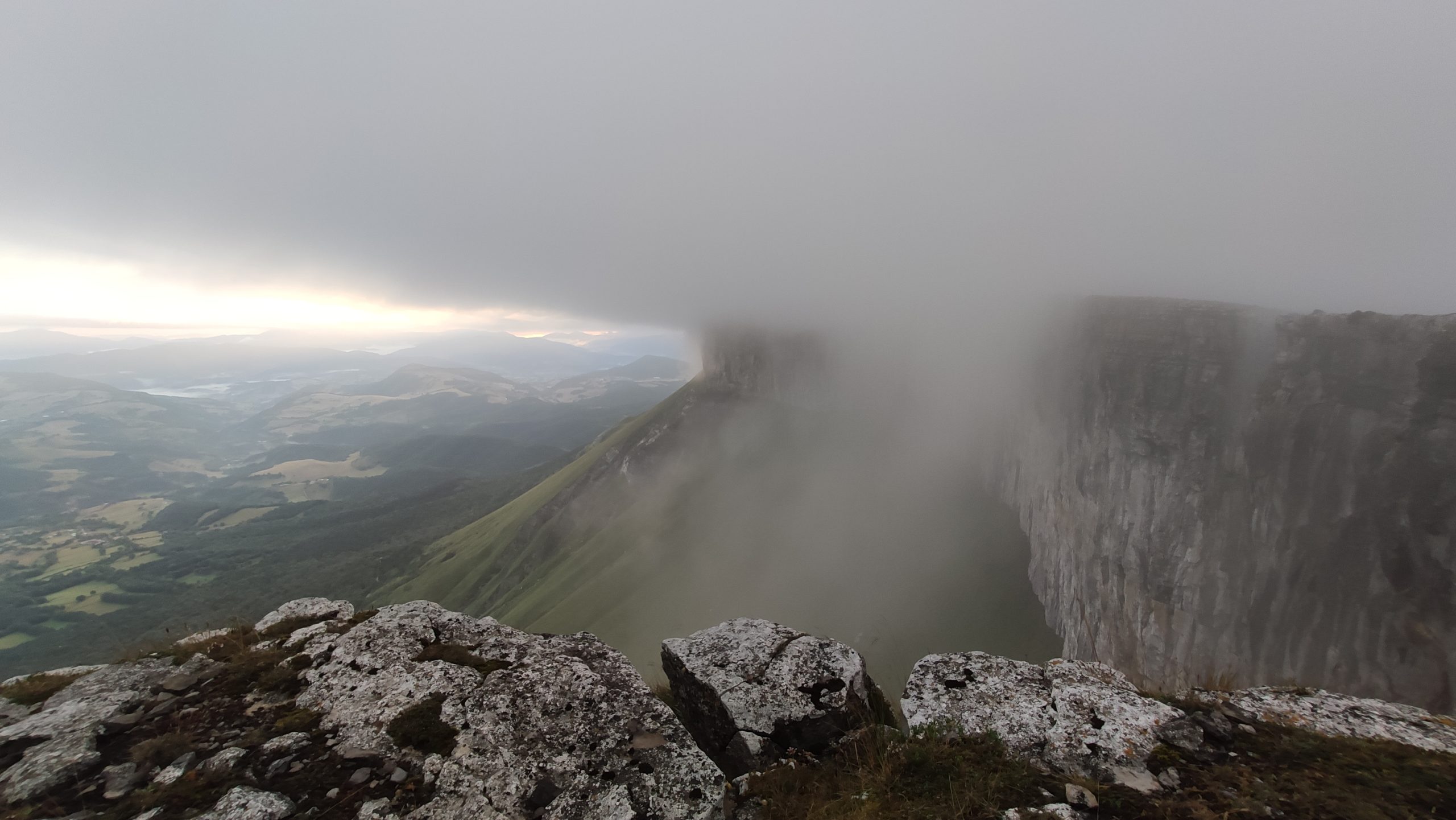 As in the case of Salto del Nervión, fog and 'chirimiri' is very common, so try to pick a sunny day to visit!
Pro tip: if you are in the top of Peña Aro early in the morning, you will be able to see the sun rise over the whole valley.
How to get to Peña Aro
There are several trails you can follow to arrive to Peña Aro, leaving from Añes, Salbatone or Madaira. Generally you will need around 2 hours to arrive to the peak, covering an elevation of about 600m. Wikiloc is full of tracks to Peña Aro, so try to find the one that fits you!
Another alternative is to park the car in the road 'Quejana Entitatea' (check the link for the Google Maps location). This will reduce the time to reach the closes peak (Aro) to 1 hour and the elevation gained to about 400m. However, the road is unasphalted and full of potholes (as you can see in the picture below), so if you don't have an appropriate car it might not be the best idea to follow it. We did it and had a lot of problems to arrive so we definitely would have preferred to walk a little bit more.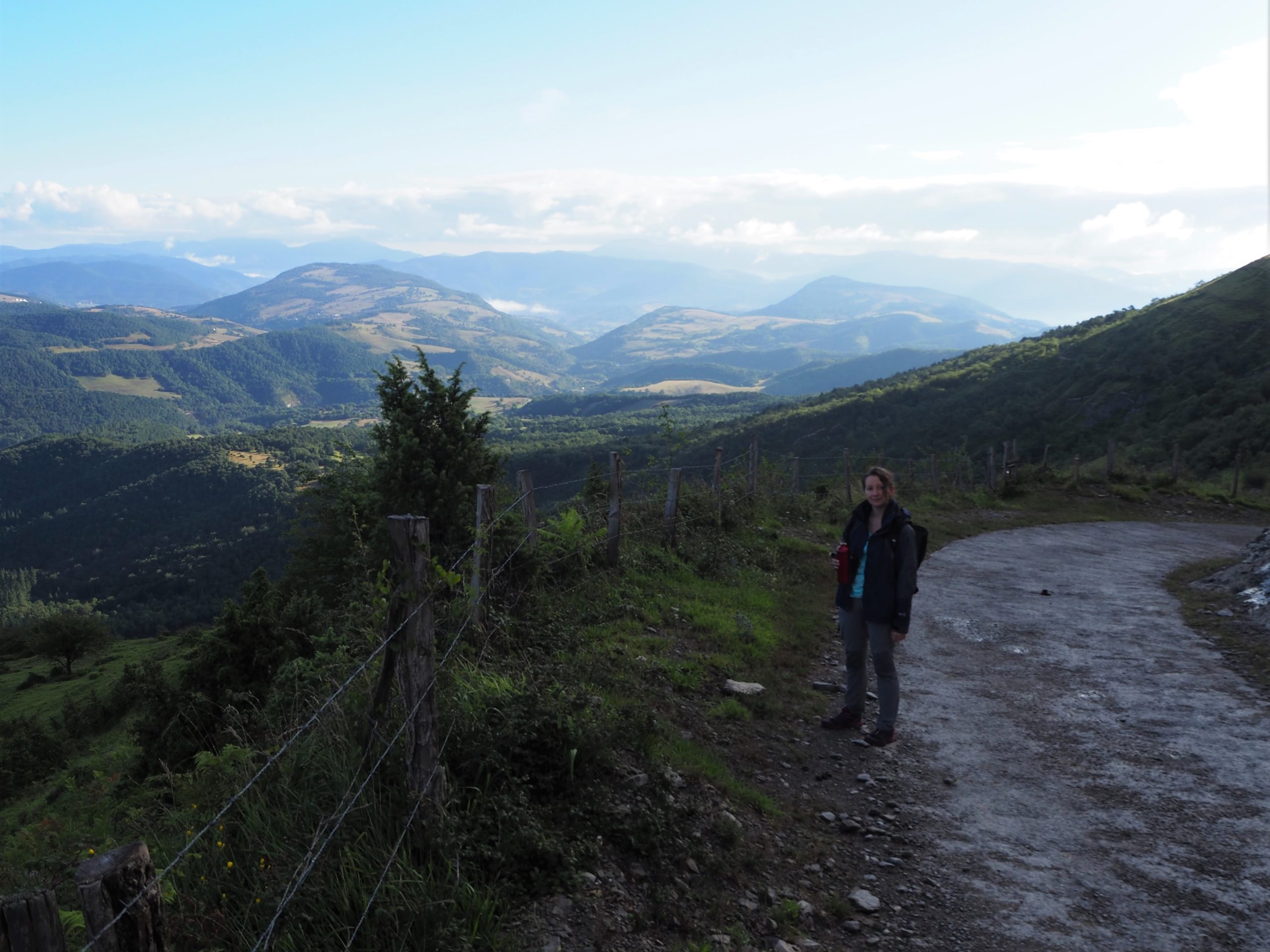 Trekking through cows and bulls
Once you are already on the trek and approaching the peak, you will be surrounded by cows, bulls and horses. These animals usually pay no attention to visitors so it is perfectly safe to walk among them. However, and particularly in the case of bulls, you want to keep your distance. If they feel threatened or you are too close they may feel the urge to defend themselves.
I am explaining this because in some other places, animals are so used to humans that you can even pet them and they don't care. We didn't feel this was the case here because animals were so aware of us being there the whole time.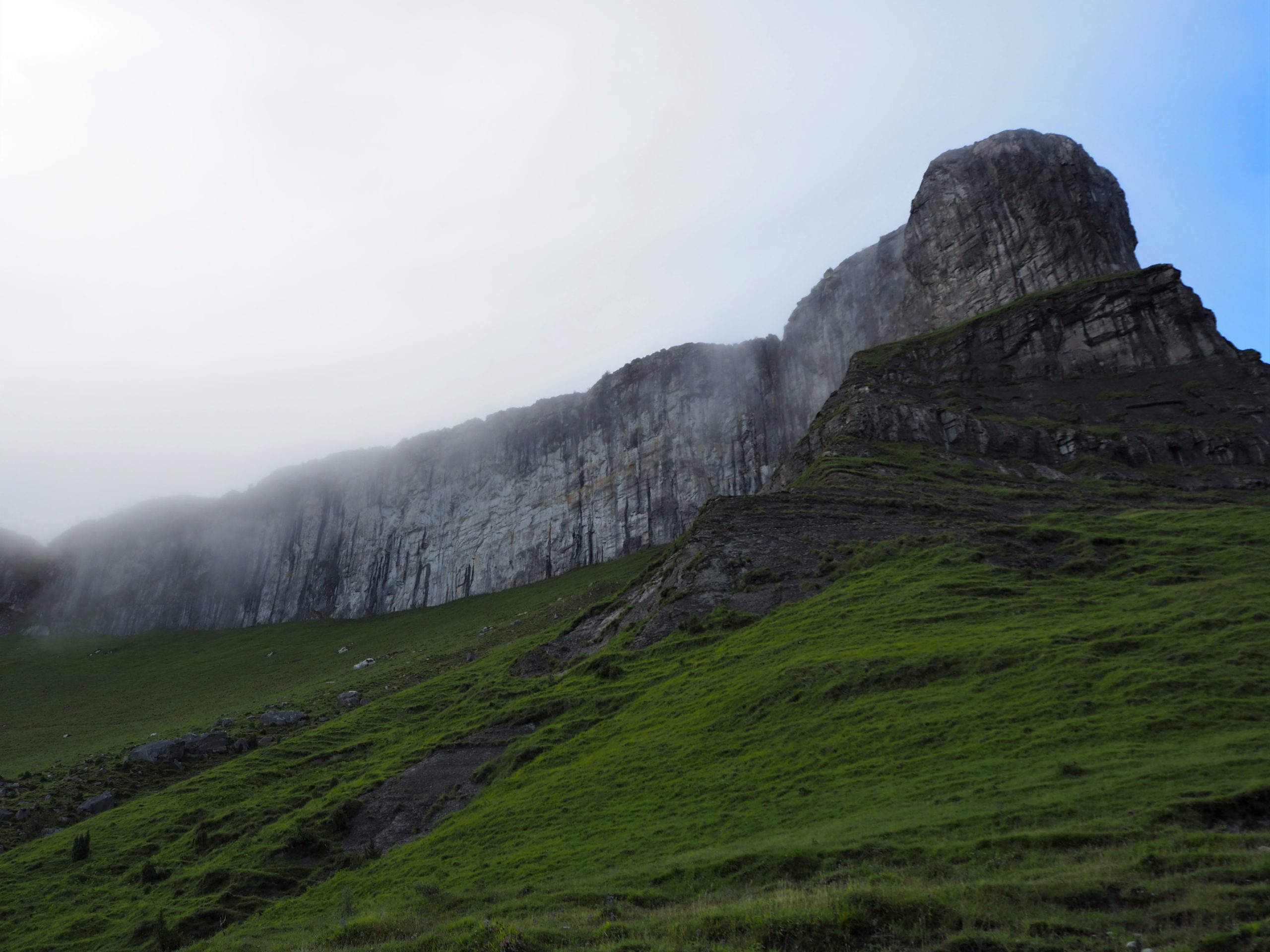 We were cautious and gave them enough space, even when that meant taking a longest deviation. They just stared at us but didn't even try to approach us.
Pro tip: in case you see a cow or a horse with a small calf or foal, please be extra cautious as they tend to be more aggressive.
3/ Salinas de Añana
Salinas de Añana is a Salt Valley located in the municipality and valley of Añana, Álava. It is more than 6,500 years old and comes from an ancient sea that was located in this area more than 200 million years ago. Añana is also the oldest town in Álava.
In Salinas de Añana you can observe how the salty water is distributed in more than 5,000 platforms by wooden channels. In this platforms, the salt is obtained through solar evaporation of the water. It is believed to be one of the purest salts known and, of course, you can buy it from local stores in the same town.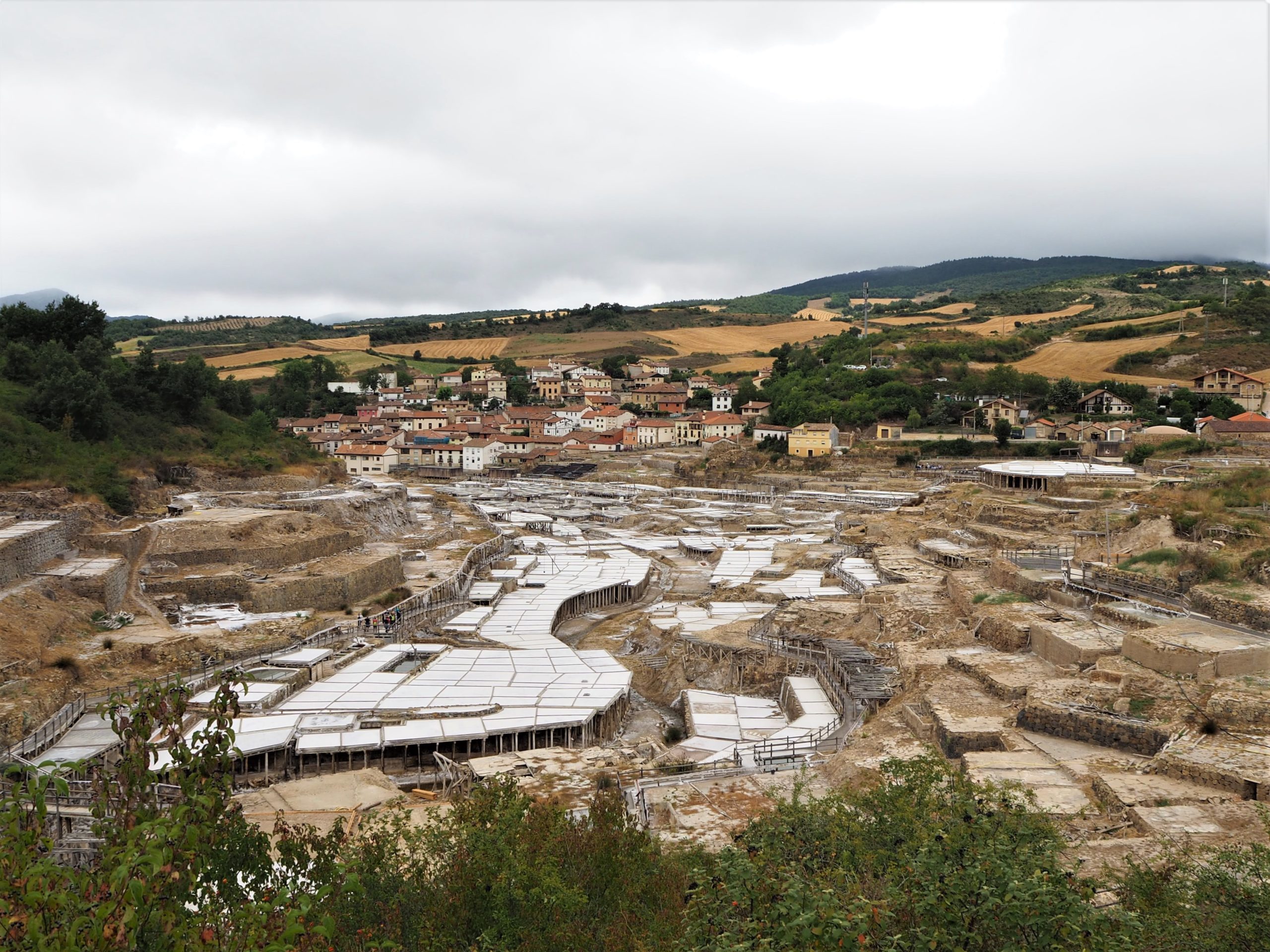 It is truly one of the most surprising landscapes you can observe.
From Salinas de Añana you can take some other visits to discover the nature and surroundings. Some of the most popular ones go through Valderejo Natural Park or to the Varona Family's Palace-Tower. This one is one of the best-preserved fortresses in Álava. As a curiosity, the direct descendants of the family still inhabit the castle, since the 12th century.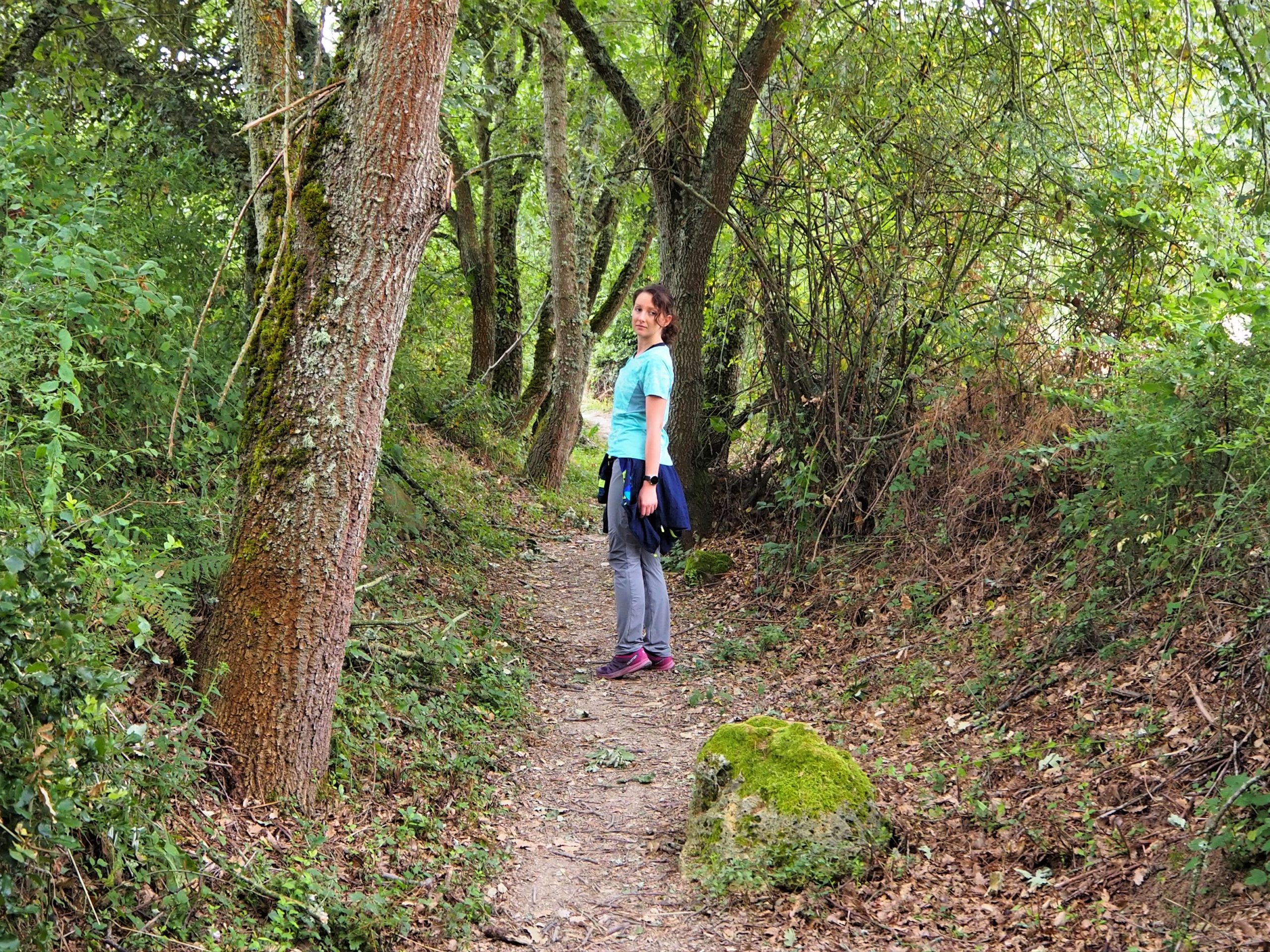 ---
Was this post useful for you? Please let me know and feel free to ask any question in the comments section! You can also support my work and Buy Me A Coffe. I will be immensely happy 🙂